Tibet Neighbors, Borders and Ports
Tibet Neighbors, Borders and Ports
by Freya
Last Updated: 2022-06-10
Located in the southwest of the Qinghai-Tibet plateau, with an average altitude of over 4000 meters, Tibet is known as "the Roof of the World". Tibet borders Xinjiang to the north, Sichuan to the east, Qinghai to the northeast, and Yunnan to the southeast. For neighboring countries and regions, it borders Myanmar, India, Bhutan, Nepal, Kashmir and others, with a land boundary of more than 4,000 kilometers. It is an important gateway to China's southwest border.
Tibet Nepal Border
Nepal is a mountainous landlocked country of South Asia, located in the southern foothills of the Himalayas, bordering China to the north and India on three sides. The border between Tibet and Nepal is 1,414 kilometers (879 miles) long and stretches from northwest to southeast along the Himalayas, separating the south of Tibet Autonomous Region of China and the territory of Nepal. This border also passes through the world's highest mountain --- Everest. Most of the borderline is covered by snow and ice in the high mountains of the Himalayas. In short, Tibet and Nepal are neighbors bordering the Himalayas.
In Tibet, Ngari and Shigatse prefectures border Nepal. In Shigatse, Zhangmu Port was the only land road to Kathmandu, which is only 90 kilometers away from Kathmandu. However, due to the earthquake in Nepal in 2015, the Zhangmu port was closed, and now the gateway was replaced by Gyirong port. For tourists who prefer to have an overland tour between Tibet and Nepal, they can get through Gyirong Port. Situated in Gyirong town, Shigatse region, Gyirong Port is the main channel for political, economic, and cultural exchanges, as well as the traditional trade market between Tibet and Nepal.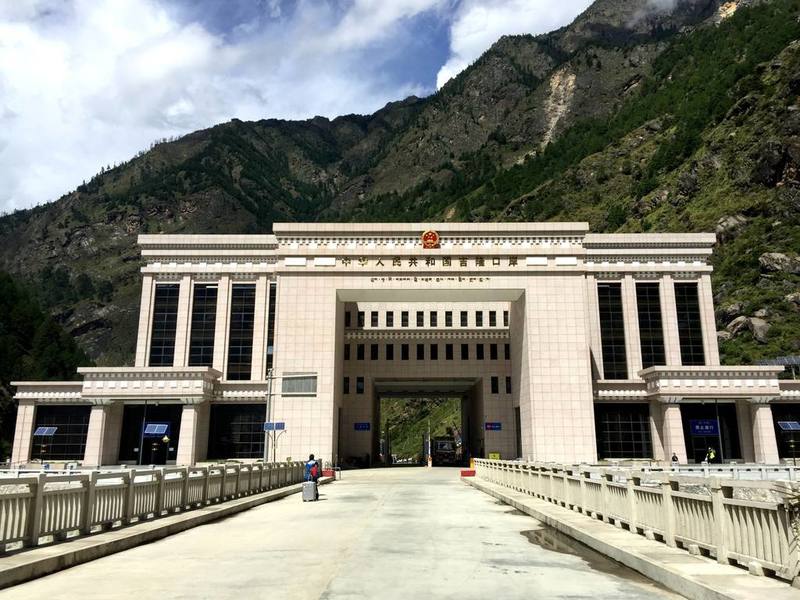 Gyirong Port
Tibet India Border
Located in South Asia, India is the largest country in the South Asian subcontinent and the second-most populous country in the world, with its capital in New Delhi. Most of the border areas between China and India are in Tibet, and a small portion is in Xinjiang. China and India are two big Asian countries neighboring with each other, and the border trade between Tibet in southwestern China and Sikkim(India) can go back to ancient times. As early as the Tubo Kingdom in the Tang Dynasty, there're trade contacts with India, which promoted political, religious, and cultural communications. Currently, there are three major gateways linking Tibet and India: Shipki La pass, Lipulekh pass, and Nathu La pass. Shipki La pass is a mountain pass and border post on the India-Tibet border. It is located in the Kinnaur district in the state of Himachal Pradesh, India, and Tibet Autonomous Region in the People's Republic of China. Sutlej River enters India (from Tibet) through this pass. By the way, it was a branch of the ancient Silk Road. Lipulekh pass is 5,340 meters above sea level and it connects Tibet with the Kumaon region of Uttarakhand in the Pithoragarh district in India. Nathu La pass is a mountain pass connecting Tibet and India in the Himalayas, with an elevation of 4,310 meters. It is one of three open trading border posts between India and China. However, the three passes mentioned above are not open to tourists. For Indian tourists who want to go to Tibet, they also need to get to Kathmandu, Nepal first, then get through the border from Gyirong Port or inland cities in China.
Every year, numerous Indian pilgrims travel to Tibet for a pilgrimage around Mt.Kailash, which is recognized as a sacred mountain in the world. Mount Kailash's located in Purang County, Nagri, Tibet. It is not only the birthplace of the great rivers such as the Ganges, Indus, and the Brahmaputra but also the "center of the world" identified by Hindus, Buddhism, Bon(the original Tibetan religion) and ancient Jainism. In Hinduism, it is the temple of Lord Shiva, known as the "king of holy mountains". Historically, the trade route through Nathu La Pass was a part of the "Tea Horse Road" and a pilgrimage route for Indian pilgrims.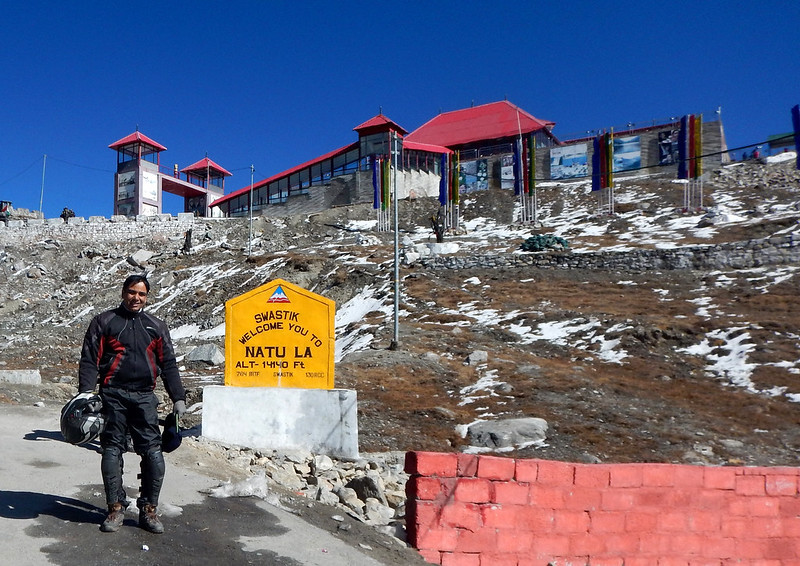 Nathu La pass
Tibet Bhutan Border
Located on the southern slope of the eastern Himalayas, between China and India, Bhutan covers an area of 38,400 square kilometers and has a population of 754,394 (till December 2018). Bhutan and China have not yet established diplomatic ties, as well as no official demarcation about the border, but kept a traditional boundary line. Bhutan's border with Tibet is a winding line of 470 kilometers (290 miles) in length, in a north-south-east direction, separating Bhutan to the south from Tibet. It lies in the eastern part of the Himalayas, between Tibet and India. There is no open pass for tourists on the border between Tibet and Bhutan. The best way for tourists to travel to Bhutan from Tibet is through Kathmandu, Nepal.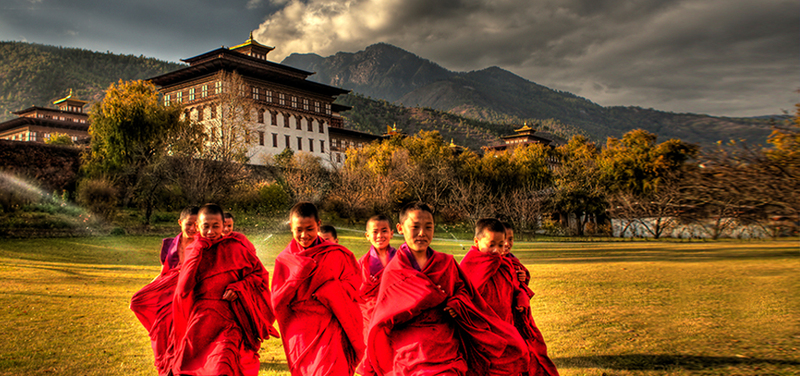 Bhutan shares the same Buddhism faith with Tibet. 
Tibet Myanmar Border
Myanmar is a country in Southeast Asia and a member of the association of Southeast Asian nations. It has a land area of 676,578 square kilometers and a population of 52,885,223 (till 2016). Its capital is Naypyidaw. The China-Myanmar borderline starts from Tibet in the north and ends in Xishuangbanna Prefecture in Yunnan. The total length is about 2185 kilometers, and a small section of the border is located in Tibet, with a length of about 189 kilometers. Diphu Pass is a mountain pass around the area of the disputed tri-point borders of India, China, and Myanmar. It's only the point that can pass between Tibet and Myanmar. However, the Cross-border channel is not recognized officially between the two countries. So it's only a channel connecting two countries but cannot be used as a crossing point for international travelers.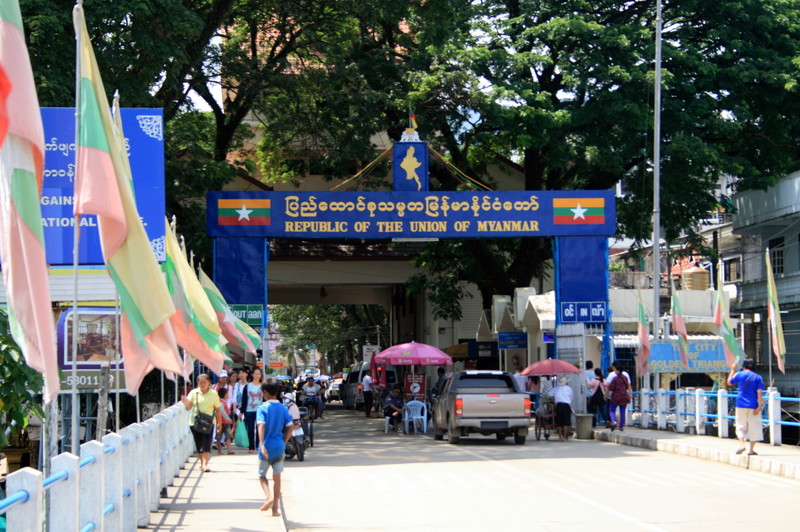 Diphu Pass
Tibet Kashmir Border
Kashmir, located in the north of the South Asian subcontinent, is a transitional zone between the western Qinghai-Tibet Plateau and northern South Asia. Currently, Kashmir is ruled by two countries: Pakistan controls the northwest region, and India controls the center and south regions. In history, Kashmir had a close relationship with China. Ladakh is a traditional center and gateway of transportation and trade between Tibet, Central Asia, and South Asia.  Ladakh was a part of Tibet in history, and its belief in Kagyu Buddhism is similar to Tibet regardless of geography, ethnicity, religion, and culture. In the 17th century, Ladakh was incorporated into Kashmir. Although there's a borderline between Tibet and Kashmir currently, there is no border crossing. There has been a crossing point historically, by which you can return to Tibet along the Indus. But now it has been lost, no formal border crossing is available now.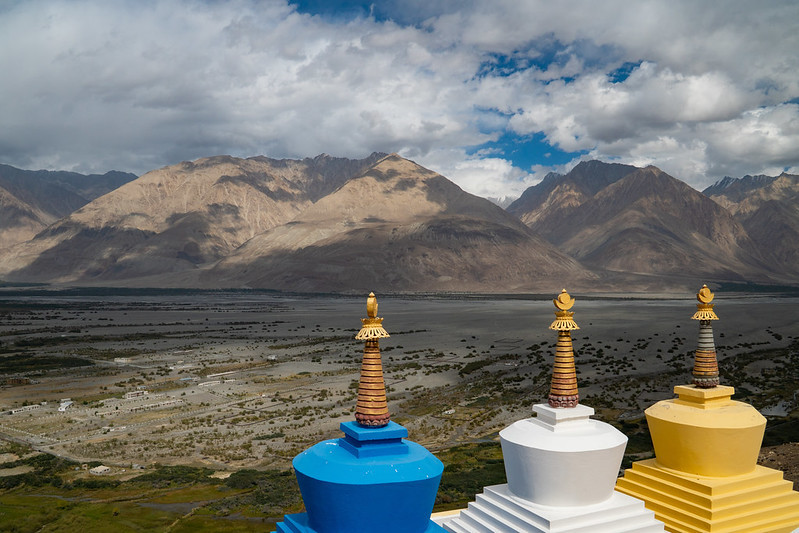 Ladakh was a part of Tibet in history but now there is no border crossing.
Related Articles
Ask a Quick Question Below? Or Call 0086-891-6679450
Email response within 0.5~24 hours.