by Larry
Last Updated: 2017-08-03
Things you can buy in Tibet travel - Tibet shopping
Shopping is an exciting experience that makes a tour more interesting. When traveling to a famous scenic spot you could find so many unique stuff such as special food, handicrafts, and jewelry. (Note: we never cover shopping in our tour service.) Tibet is a land with ancient and colorful culture. You may be attracted by its various kinds of native products and want to bring some exquisite works of art home for yourself, your family, and friends as a memorial before leaving Tibet.
Recommended souvenir for you to buy in Tibet
There are a great many special and valuable goods for you to choose when you travel to Tibet. Among them, some are particular artworks like Thangka, Tibetan mask, Tibetan knife and Tibetan jewelry, each of which can be only found in Tibet and other few countries. Some others are precious medicinal materials and rare delicacies such as Cordyceps Sinensis, Saffron Crocus, Buttered Tea and Yak Meat. Below are some recommended goods for you to choose.
Thangka
Thangka is distinctive scroll painting in Tibetan tradition, they cover many fields of Tibetan culture including religion, history, politics, and social life. The most precious of them are masterpieces relevant to Tibetan Buddhism and Bonpo. The monks and artists there usually use valuable natural materials like gold, silver, pearls, agate, coral, turquoise and cinnabar to make their artworks dazzling even in hundreds of years. As the Encyclopaedia of Tibet, Thangka is an excellent souvenir to remind you of a perfect Tibet travel.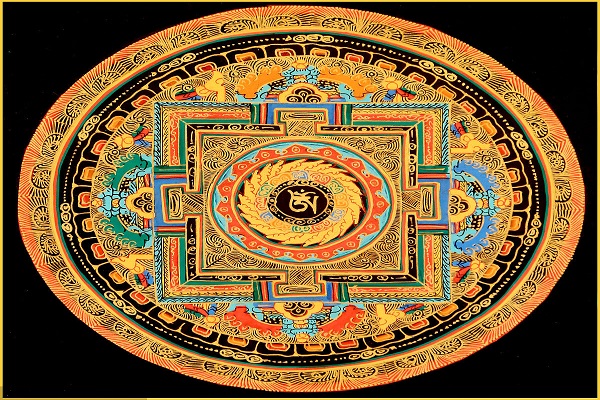 Tibetan Jewelry
Tibetan Jewelry is usually made from precious metals, gems, corals, wood, bamboo and yak bones. Most visitors would like to get some, not only for their charming art, but also the blessing energy they contain.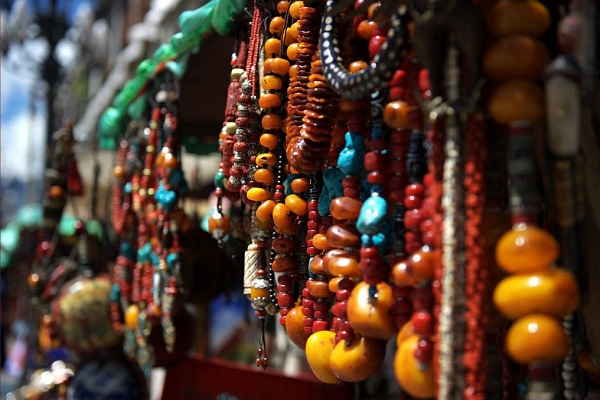 Tibetan Knife
Tibetan Knife is not the only practical tool with strong performances, but also artworks with high collection value. They have a very good reputation all over the world. When people mention Tibetans, they usually would think of Tibetan Knife. The hilts of these knives are usually made of yak horn, yak bones, and wood. The sheaths which mostly made of silver and copper are placed by many kinds of gems and carved with exquisite patterns.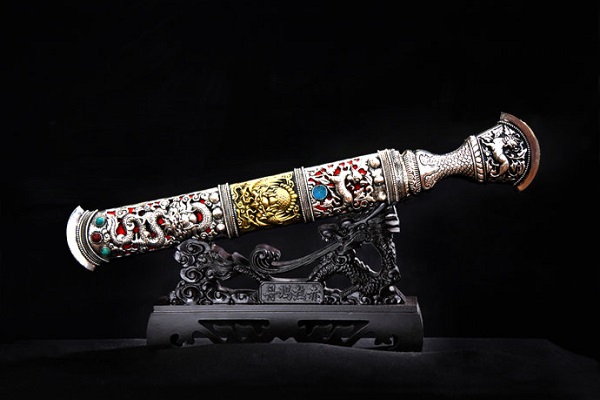 Tibetan Mask
Tibetan Mask was originally from the Bon religion in the early Tubo Dynasty, it was used in ritual and totemism in the beginning. Nowadays, it usually can be found in folk performances. The masks are famous for their characteristic style, the variety of shapes, and primeval and rough beauty.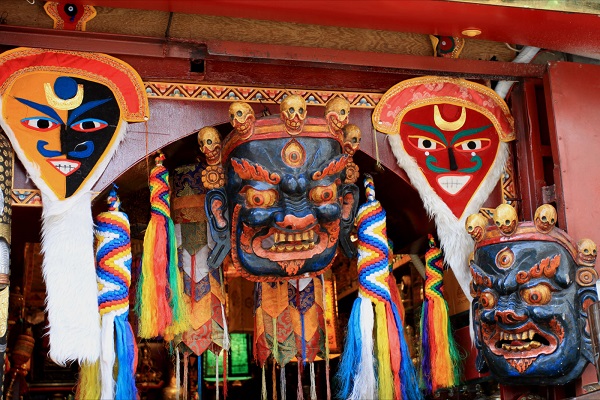 Tibetan Medicine
Tibetan medicine is a unique medical system which has come into the world more than 2,000 years. As Tibet become more and more popular to the travelers in the recent decades, Tibetan medicine has been known the world for its good effect in treating disease and weird processing method. Some valuable medicines like Cordyceps Sinensis, Saffron, and snow lotus are very helpful to health. Some visitors would like to experience the unique therapy in their Tibet trip.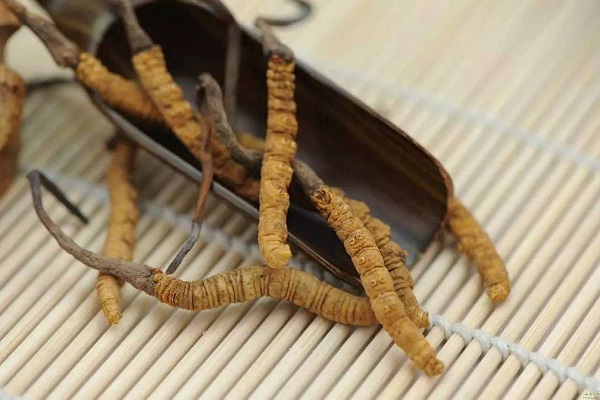 Tibetan Incense
With many kinds of sweet smell, Tibetan Incense is a good gift for you and your loved ones. It's made up of some rare Chinese crude drugs such as Saffron, musk and Tibetan nutmeg. As the indispensable part of a Buddhist ceremony, Tibetan Incense has great effects of getting rid of the evil and bad luck. Also, it can improve immune function and be a great help to make the sleep quality better.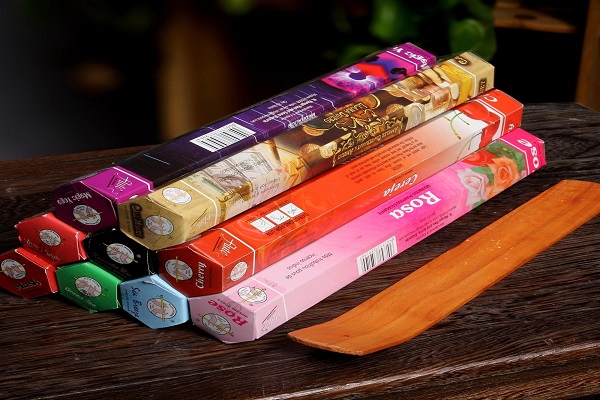 Related Articles & Posts
Ask a Quick Question? Ask below or call 0086-891-6873166