The Cost of Travelling to Tibet
The Cost of Travelling to Tibet
Many travelers are curious about the cost of traveling to Tibet. It should be noted that Tibet is not considered one of the budget-friendly destinations in the world. The common question that still lingers among tourists is "I'm going to Tibet. How much will it cost?" Well, it depends on many details so these questions seem to be difficult to get a definite response but in order to give a moderate cost for traveling to Tibet, there are some factors to put into consideration such as,
The total population of travelers
Whether travelers would consider private tours or group tours
The duration of stay in Tibet
The specific regions planned to be visited
The type of accommodation that suits the traveler
The mode of transportation from/to Lhasa, such as by train or airplane.
Without a definitive response to the questions stated above, it is quite impossible to get any real price estimates on a tour to Tibet and its environs.
As part of the requirement of traveling to Tibet, all foreigners planning to take this trip to the Tibet Autonomous Region must get a Tibet Travel Permit (certain areas in Tibet require multiple travel permits), a private vehicle, a tour guide and a driver. It should be taken into consideration that all your tours in Tibet should be organized by a legal local travel agency in Tibet. Hence, the costs of traveling to the region are higher than other sites throughout the whole of China.
Here are some of the estimated costs of traveling in Tibet:
Travel Permit: Due to Tibet's unique background, apart from a Passport and a Chinese Visa, all foreign tourists allowed to enter Tibet must have 2 main permits which are Tibet Travel Permit (TTP) and Alien Travel Permit (ATP). The actual cost of the Tibet Travel Permit is totally free but travel agencies are not expected to give it out for free. There are lots of processes involved in obtaining the Tibet Travel Permit such as filling out forms, getting the forms stamped officially by multiple offices and then the application forms will be submitted to the Tibet Tourism Bureau offices and so on.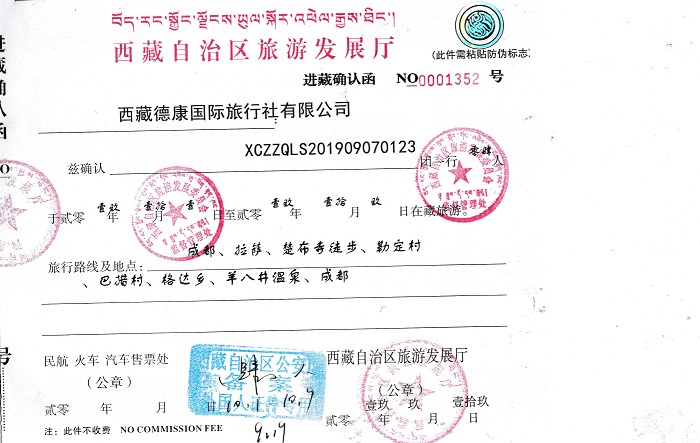 All these stresses are taken care of by travel agencies. So as a result of this, travel agencies rightly charge customers to get the permit on their behalf. There shouldn't be a misconception that Tibet travel agencies are extorting money from their customers for Tibet Travel Permits because these agencies underwent a lot of processes in order to get the permit. The prices travel agencies charges ranges between the amount of 350RMB(60USD) and 750RMB(125USD) for each traveler. On the other hand, Alien Travel Permit is required if a traveler is planning to extend her tour to the west of Tibet, such as Shigatse, Everest Base Camp, etc. Alien Travel Permit is usually easier to obtain in less than an hour, unlike the Tibet Travel Permit, which takes at least 10 working days. A travel guide would assist you in getting the Alien Travel permit in Shigatse and its costs about 50RMB per traveler. Other areas in Tibet also require a permit, such as a Foreign Affairs permit or a Military Permit. These permits are not mandatory for all travelers in Tibet and it takes a couple of weeks or even more to arrange for and it cost between 400RMB(68USD) and 800RMB(135USD) per traveler. All that is required is nothing other than sending a passport, and your Chinese Visa and your payment to a travel agency and they'll get it done for you successfully.
Tour Guides: All travelers making a tour to Tibet must be escorted by a tour guide with them each day according to the regulations of the Local Authorities. It should be noted that it is not expected that the guide should be by your side for the whole 24 hours, but all that is needed to be done is to accompany you during your visits to Tibet. For instance, most travelers have their guides beside them for about 3-6 hours each day in Lhasa. Most importantly, there are some places in Lhasa you won't be granted entry except if you are with your tour guide.
However, if you just desire to explore the streets or markets in Lhasa, you may not deem it fit for your guide to be with you. All that is needed to be done is to politely tell your guide about your movement to the streets or market and you won't need his assistance for the rest of the day. It should be kept in mind that your guide should be right there when traveling outside of Lhasa. Your guide would have been in the same vehicle with you if you want to take a Taxi or public vehicle.
The cost of hiring tour guides in Tibet ranges between 250RMB(45USD) and 500RMB(82USD) per day. However, the cost is higher if you want to hire a tour guide who speaks French, Italian, etc. The price of tour guides isn't per traveler but per group of travelers. Hence, in the region of Amdo and Kham of the Tibetan Plateau, the prices of guides are higher ranging from 400RMB(68USD) to 600RMB(100USD) each day.
The Cost of Vehicles: All travelers are subjected to getting a private vehicle during their tours in Tibet. The only exception attached is for your stay in Lhasa city. If your tour is restricted to Lhasa only, you can make use of public buses and local taxis. In addition, you'll be mandated to make use of private vehicles outside of Lhasa. In the past, the majority of vehicles used for tours in Tibet were Land Cruisers manufactured by the Toyota Company. Many travel agencies at present are using fuel-efficient vans as it would reduce the cost of maintenance. The present road conditions of both major and minor roads in Tibet are improved drastically. For instance, the road that connects Mt. Kailash and the Nepal border is well paved and it also helps in reducing the driving time to half compared to the initial driving time.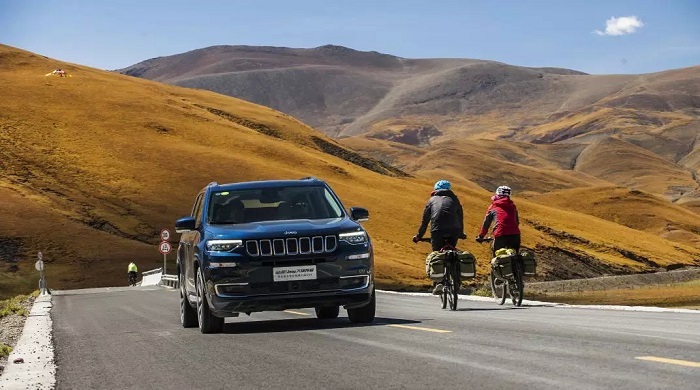 The largest expenditure for all travelers taking a tour to Tibet is the cost of a vehicle and the driver. In Tibet, vehicles are changed daily on the basis of the destination and the duration of the trip. The costs of vehicle and driver rates are usually per vehicle and not per individual traveler. The rates of vehicles in Tibet are slightly lower during the low season compared to the peak season in the summer months. Here are some of the estimates for hiring a vehicle and a driver for some of the destinations in Tibet.
Lhasa to Nam Tso Lake cost about 3000RMB(450USD) to 4000RMB(650USD);
Lhasa to Yamdrok Lake to Shigatse to Sakya to Everest Base Camp to Lhasa cost about 10,000RMB(1615USD) to 14,000RMB(2262USD);
Lhasa to Shigatse to Saga to Lake Manasarovar to Mt. Kailash trek to Lhasa cost about 22,000RMB(3555USD) to 25,000RMB(4035USD);
Lhasa to Shigatse to Saga to Manasarovar to Kailash trek to the Guge Kingdom to Lhasa cost about 25,000RMB(4036USD) to 28,000RMB(4520USD).
It should note that the costs stated above are just estimates. The prices may change drastically in high seasons from the month of June to October. Moreover, the calculations above are just for hiring a vehicle and a driver but it also depends on the duration of a particular route in Tibet.
Accommodation (Hotels or Guest Houses): All travelers can choose from a wide range of hotels and guest houses across the whole cities of Tibet. There're some internationally rated 5 Star hotels in the town of Lhasa city. There are also dorm-style rooms and rooms without an attached bathroom for budget travelers in which the prices range from 60RMB(9.5USD) to 100RMB(17USD) per traveler. In Tibet, you can also get a middle-range hotel or guesthouse with an attached bathroom for the range of 250RMB(42USD) to 450RMB(74USD) per traveler. The prices of high-end hotels are expensive and they range from 600RMB(100USD) to upwards.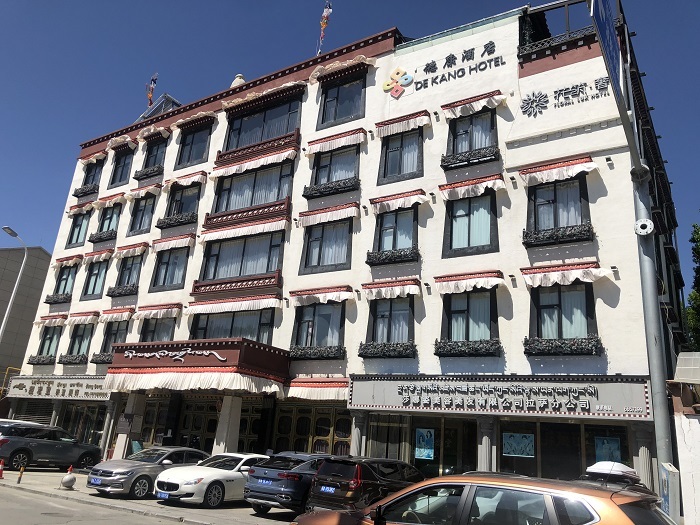 Most of the hotels and guest houses do not have a website for online bookings but it is recommended that the travel agency will definitely finalize the bookings on your behalf.
Entrance Fees: All temples, mountains, lakes, and monasteries in Tibet have some sort of entrance fee charged per traveler. The average cost for a traveler extending a visit to the major sites along the way from Lhasa to Everest Base Camp is about 200 USD and it's charged per individual tourist. The book Lonely Planet Tibet is a guidebook that has listed all the entrance fees for all the popular destinations in Tibet. You also can get a copy of the particular travel agency you have chosen to work with.
Additional Fees: There is some other fee for tourists in Tibet and this comes mostly from service fees. Eg. When you come to Lhasa from May to October and choose to take trains to enjoy the amazing scenery of Qinghai-Tibet Plateau, you need to pay an additional $100 based on the train ticket fare due to the shortage of train tickets, which usually sold out in a minute after issued.
Travel Agency to Use: It is a known fact that there are 50+ travel agencies out there offering tour services to Tibet. We'll recommend using a Tibet tour operator that is located in Lhasa rather than any other travel agency based in other places like Beijing, Shanghai, etc. It is important to verify all that is included when getting a traveling quote or price estimated by any agency. It often happens that several travel agencies propose lower price estimates than others but their prices do not include the basic necessities for a traveler like the hotels, the entrance fees, train tickets to Lhasa, and so on. Those travel agencies are in the habit of not giving a complete breakdown of your tour price and that would lead you to another extra cost when you finally get to those destinations. So, it is considered important to clarify what is included and what is excluded in the price before booking your Tibet tour. This will afford you wonderful and stress-free experiences in your journey.
Join Group Tours
There you have it - the factors associated with the cost of traveling to Tibet. If you're less than 3 people, joining Small Group Tours deserves your consideration! The usual cost like the driver, tour guide, accommodation, and entrance fee are all included and the price is calculated based on 3 passengers. If the travel agency fails to recruit other tourists, there's no extra charge on you and you still can start your journey on the scheduled date. The maximum number of members of a tour group is 12 but usually there're 3 to 6 people, from which you will have the best value Tibet tour and experience the best of Tibet at a budget price.
Here're some sample tour packages for small group travel:
4 Days Lhasa City Essential Group Tour from 450USD
8 Days Lhasa to Everest Base Camp Group Tour from 930USD
15 Days Mt.Everest & Mt.Kailash Kora Pilgrimage Group Tour  from 1840USD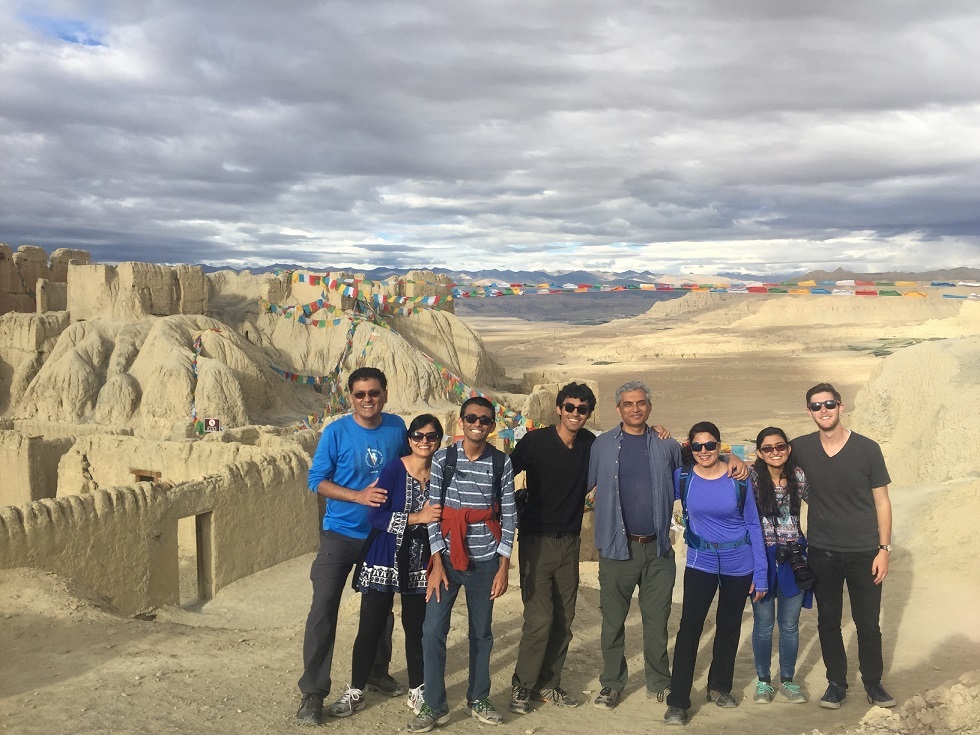 Join Private Tours
Generally, travelers think that private tours would be more expensive, but it is not. If there are more people from you, the cost per person of a private tour will be cheaper, because you can share the vehicle fare and guide fee together, and the cost per person will be less. So if there're more than 3 from you, joining a private tour is a good choice. By the way, it's better to have even traveler number to avoid single supplement fees.
Here're some sample tour packages for private travel(based on 3 people in low season):
7 Days Lhasa Shigatse Everest Base Camp Sakya Tour from 921USD
10 Days Lhasa Shigatse Mt.Everest Namtso Tour from 1542USD
14 Days Mt Kailash Kora with Mt Everest Tour from 1883USD
Final Words
Due to various policies and restrictions in Tibet, traveling to Tibet is not cheap. If you have one or two people, you can consider joining a group. If you have more than three people, private groups tend to be cheaper. In addition, you can lower cost by traveling in winter and sharing a room with another traveler to avoid single supplement.
Related Articles
Recommended Tour Packages
Ask a Quick Question Below?
Email response within 0.5~24 hours.