Borders Between Tibet and Nepal
Borders Between Tibet and Nepal
by Zoe
Last Updated: 2022-03-07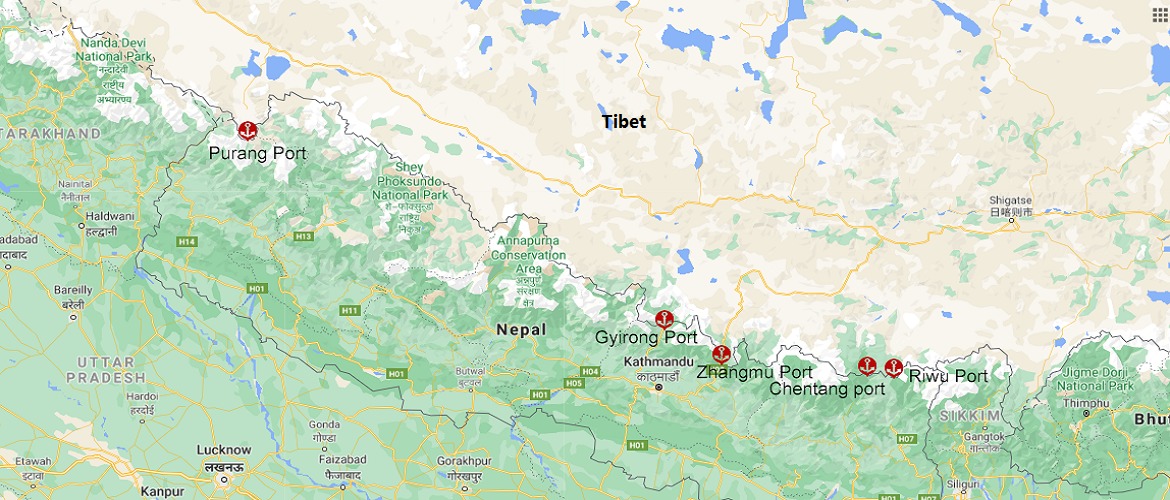 The border between Nepal and Tibet is 1,389 kilometers long and runs along the Himalayas, including Mount Everest, the highest mountain in the world. At present, 5 ports of entry are available, from northwest to southeast, namely, Purang Port, Gyirong Port, Zhangmu Port, Chentang Port and Riwu Port.
5 Ports between Tibet and Nepal
Among the 5 ports, Purang and Gyirong are open to tourists and goods transport while Zhangmu is closed due to the earthquake in 2015. Riwu and Chentang are only used for bilateral trade between China and Nepal, including transactions of wool, tea, spices and salt.
1. Purang Port – Yari Port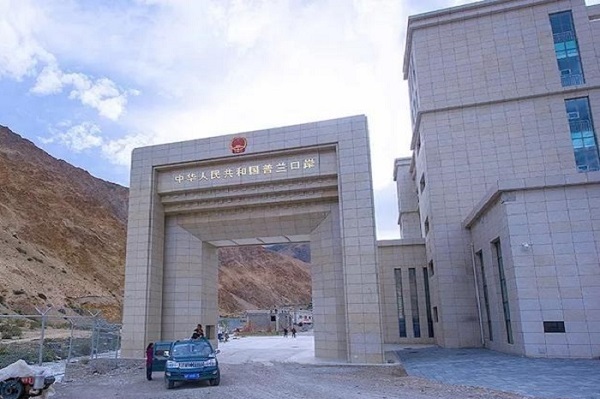 Location: Purang County, Nagri Prefecture
Elevation: 4,755m (15,600ft)
Attractions: Mount Kailash, Lake Manasarovar, Himalayas, Kailas Range, Gurla Mandhata
Opening Time: July to September every year
Purang Port is a border trade channel between China-Nepal and China-India. It's located in Purang County, southwest of Ngari Prefecture, on the southern slope of the Himalayas. As Purang Port borders Nepal and India, it's where pilgrims of the two countries must get through for visiting Mount Kailash and Lake Manasarovar in Tibet as well as the gateway for international travelers to enter or exit China. There is beautiful scenery, a pleasant climate, and rich tourism resources in Purang. Situated in the northern part, the sacred Mount Kailash and Lake Manasarovar are the main tourist attractions in Purang. In the Year of the Horse in the Tibetan calendar, there're especially many pilgrims doing Kailash Kora because it is said that Buddha Sakyamuni was born in the Year of the Horse. Many pilgrims from India, who mostly get through Pura via Nepal. In addition, almost all residents in Simikot County, Nepal, where is adjacent to Purang County, China, are Tibetans. Those Tibetans speak Nepali, Tibetan, and English.
2. Gyirong Port – Rasuwa Port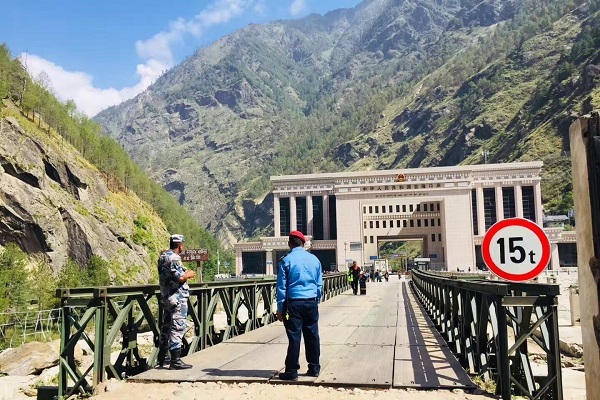 Location: Gyirong Town, Gyirong County, Shigatse Prefecture
Elevation: 2,700m (8,858ft)
Attraction: Gyirong Valley
Opening Time: All year round
Gyirong Port is one of the important external passageways in the history of Tibet and is for the border trade between China and Nepal. The Gyirong Valley, a well-known scenic spot, lies in the lower reaches of the Gyirong Zangbo River Valley in the southern foot of the Himalayas. Gyirong Port is adjacent to the Zhangmu Port by the mountain.
As early as 789 AD, Gyirong Port was a major channel for exchange and business trade between Tibet and Nepal. According to legend, in the 8th century AD, more than 1300 years ago till now, Gyirong was the path where Princess Bhrikuti went through to marry Songtsan Gampo. Meanwhile, Guru Padmasambhava, an Indian Buddhist scholar and the founder of the Nyingma sect of Tibetan Buddhism also got to Tibet by way of Gyirong. In history, this place is the main channel for political, economic and cultural exchanges between China and Nepal, as well as a traditional border trade market.
3. Zhangmu Port - Kodari Port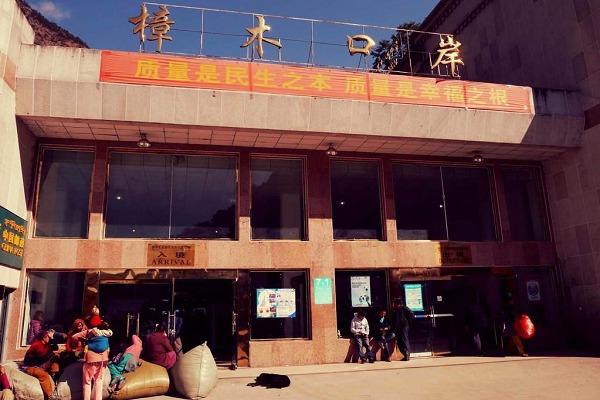 Location: Zhangmu Town, Nyalam County, Shigatse Prefecture
Elevation: 2,300m (7,545ft)
Attractions: Shishapangma
Opening Time: Closed to international tourists since the 2015 earthquake in Nepal.
Zhangmu port was originally China's largest open port to the South Asian subcontinent. It's located on the south slope of the Middle Himalayas and borders Nepal. Zhangmu Port is 736 kilometers from Lhasa and 120 kilometers away from Kathmandu. The natural environment around Zhangmu is very beautiful. Modern buildings and some old wooden houses are scattered alternately on both sides of the road that descends from the mountain. As a very busy commercial port, you can see a lot of goods from India, Nepal and other places. On the street, you can often see colorful Nepalese TATA trucks. Besides Tibetans and Hans, there are also many Indians and Nepalis as well as tourists and businessmen of various colors.
4. Riwu Port - –Olangchung Gola Port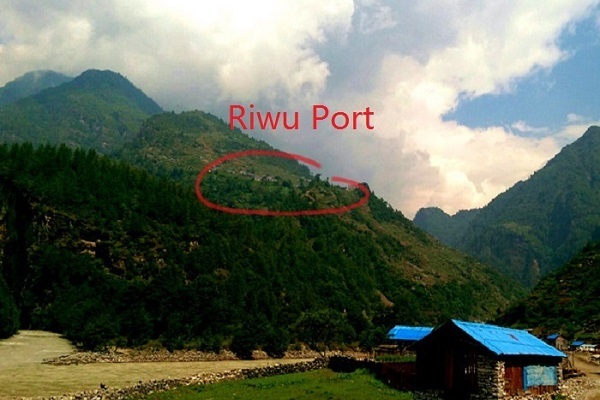 Location: Riwu Town, Tingche County, Shigatse Prefecture
Elevation: 4,207m (13,802ft)
Attractions: South Lhonak Lake, Mount Everest Observatory, Ghorle Waterfall
Opening Time: All year round
Riwu Port is a land port and located in Tingri County, Shigatse Prefecture. It's 7.6 km away from Tingri County and 303 km from Shigatse City. In history, this Port was the traditional border trade market between China and Nepal. Riwu Port corresponds to the Hatiya Market in Nepal. It was officially opened in 1987. But there's not open to traffic from Riwu to the borderline (Chentang), so the port had no real business except for small-scale private trade exchanges. In 2002, the state invested in the construction of a road from Riwu to Chentang to promote the development of border trade at Riwu Port.
5. Chentang Port – Kimathanka Port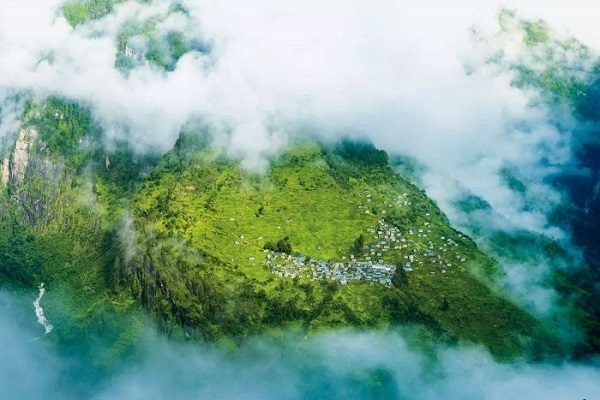 Location: Chentang Town, Tingche County, Shigatse Prefecture
Elevation: 2,248 metres (7,375 feet)
Attractions: Chang Tang Nature Reserve
Opening Time: All year round
Chentang Town is located in Chentang Valley, southwest of Tingche County. It faces Nepal to the southeast, across the river. And it's adjacent to Riwu Town of Tingche County to the north,  Tingri County to the west, and 150 kilometers away from the county seat of Tingche County. There are five mountain passes leading to Nepal. Chentang is the place where a large amount of wood passed through when the Sakya Monastery was built, hence the name. "Chen" means transport, "tang" means road, and the combination of "Chentang" means "the road of transport". Located on the southern slope of the middle Himalayas and the virgin forest zone on the southeast side of Mount Everest, Chengtang is at the lower reaches of Pum Qu River, with an average altitude of 2,040 meters. It's one of the main settlements of Sherpas in China and only Sherpas live here. In the past, due to geographical blocks and inconvenient transportation, supplies get in and out of Chentang were all carried by people and animals. Thus, it's called "the last isolated land island of China"
How to Plan an Overland Tour between Tibet and Nepal?
In recent years, many tourists to Tibet will also travel to Nepal. Nepal's unique customs and low cost have attracted a large number of tourists. And it is very convenient to travel by land between Tibet and Nepal, so more and more tourists like to travel from Lhasa to Kathmandu or vice versa. It is worth spending your time and money planning an overland tour between the two regions.
Required Travel Documents
In 2015, Zhangmu Port was closed due to the Nepal earthquake. Purang is just for pilgrimage groups, not for common tourists. Now tourists can only travel through Gyirong Port. Before the journey, tourists need to prepare some required travel documents.
For entering Nepal from Tibet, tourists can get a Nepali visa via the Consulate General of Nepal in Lhasa. But you don't have to take time to apply for Nepali visas in advance as it's easy to apply at the checkpoint of the border.
For entering Tibet from Nepal, tourists need to get two documents. One is a Tibet Travel Permit and the other is a China Group Visa. Group visas must be applied to the Chinese Embassy in Kathmandu through a travel agency. For a tour group of two or more members, all people must travel together in Tibet as well as enter and exit China at the same time. Tibet travel permit must be applied to the Tibet Tourism Bureau through a travel agency too. Kindly note that both documents should be obtained by a travel agency instead of individual travelers.
As a reputable Tibet tour operator since 2005, we provide hassle-free and free-of-charge services for both Tibet permit and China group visas. After you book a Tibet tour with us, we will help you to get these important documents on your behalf.
Road Condition
The road condition in Tibet is well-paved and broad. However, after crossing the Gyirong Port, entering the region of Nepal, the road is muddy and bumpy. That's why this 160km journey from Gyirong to Kathmandu takes 8 hours. In the rainy season from July to August, landslides often happen. However, it's the cheapest way to cross the Himalayans and get to Nepal from Tibet. For tourists who are looking for a comfortable journey, it's advised to take a flight instead of this overland tour.
Related Articles
Ask a Quick Question Below? Or Call 0086-891-6679450
Email response within 0.5~24 hours.