by Ghita
Last Updated: 2017-12-26
For tourists who travel to Tibet to know the profound religion culture of Tibet,
Mountain Kailash trekking
is the most important pilgrimage route. Because it is the holy place for numerous religions including Buddhism.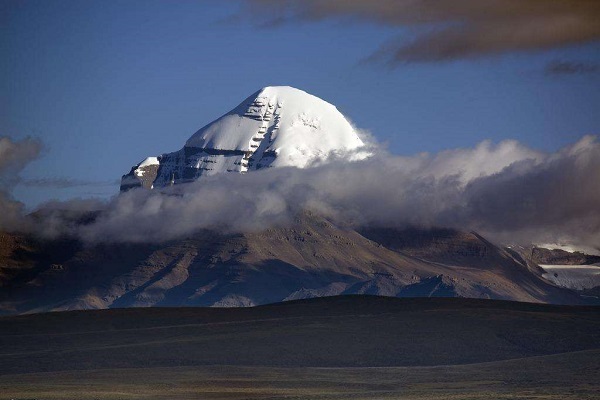 Mt.Kailash, the most sacred mountain in the word is the best land for trekking and pilgrimage. With the altitude of 5630, conquering this holy mountain is a challenge to one's will and belief.
With the distance of 53km, this trekking will take about 2 or 3 days. On the way, you can experience the unique spiritual culture of Tibetan and appreciate the magnificent landscape scenery. It is also the best place to encounter pilgrimage from different countries.
How to Pilgrimage Around Mt.Kailash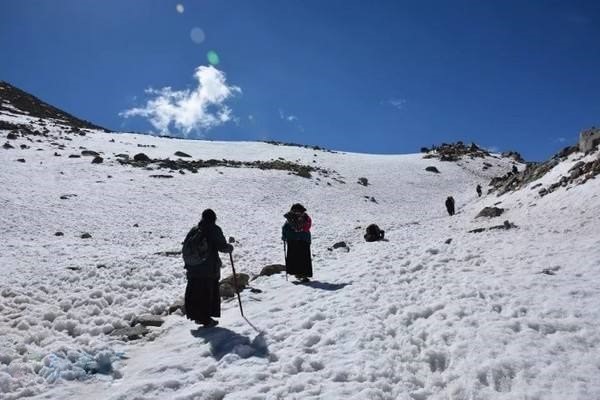 When comes to pilgrimage around Mt.Kailash, tourists may confuse about the orientation of pilgrimage. Generally speaking, for Buddhist and Hindu, they pilgrimage clockwise. For the believers of Bon which spread to Tibet earlier than Buddhism and flourishing in the remote districts of Tibet, they do pilgrimage anticlockwise.
How Long will You Pilgrimage Around Mt.Kailash
If you are Buddhist, it will take you a whole day to accomplish this long and exhausting pilgrimage. You will set out at dawn and come back Tacheen late at night. For Hindus, it will take about 3 days to finish this journey because they have to withstand a worship of the cold water in  Lake Yamdrok one of the holy lakes in Tibet. Besides, there are some tents next to Drirapuk and Zutrulpuk provided to Hindus.  It will take about 3 days for general tourists as well. If you have enough time, you can pay a visit to the north slope of Mt.Kailash.
How many times will you pilgrimage around Mt.Kailash
There is a rule that one cycle around Mt. Kailash can clean the whole guilt of someone with little guilty. However, for Tibetans, they pilgrimage around Mt. Kailash at least 3 times a day because they think it is the perfect start point of pilgrimage.
Pilgrimaging around Mt. Kailash for 13 times is the basic demand for Tibetan because they believe that only by 13 times, can they allowed to enter a better level of spiritual practice.
The Mt. Kailash Trekking Route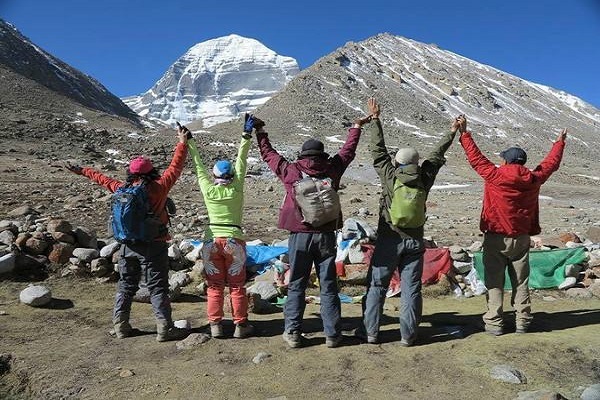 At first,  you will cross a wilderness, arriving at a spacious valley, then climbing over the Drolma La Pass which is 5630 above the sea level, you are going to decline to another valley. Ultimately you will come across the wilderness again and return to the start point of the trekking.
What is the Best time for Trekking in Mt. Kailash
The best time to trek in Mt. Kailash is from the mid-May to mid-October. No matter when you trek to Mt. Kailash, you are supposed to prepare for the changeable weather in Tibet because you may suffer the snowy day at any time in the whole year. Due to the low temperature at night, you are suggested to bring some warm clothes.
Notification
Before setting out to Mt. Kailash, you should apply for the Border Pass without which you are not allowed to trek to Mt.Kailash. You'd better cost about $15 to ask a travel agency in Lhasa to help you apply it. Generally, it will take about 2 days to get the Border Pass.
Related Articles & Posts
Ask a Quick Question? Ask below or call 0086-891-6873166