What to Pack for Mount Kailash Trekking Tour?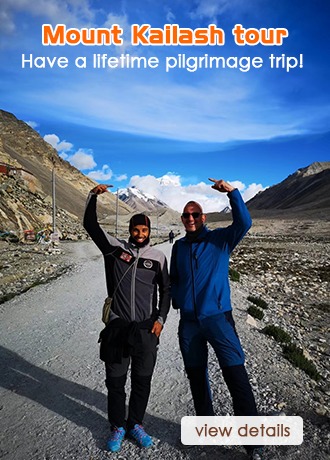 What to Pack for Mount Kailash Trekking Tour?
by Cherry
Last Updated: 2023-02-08
Mt. Kailash is sacred to Hindus, Buddhists, Bons, and Jains. Thus, thousands of devotees of these religions resolve to make a pilgrimage every year around this holy mountain. The trek around Mount Kailash only takes 3 days but it's not an easy one.
The weather around the Kailash area is changeable. The temperatures during the daytime can be warm. But the evening and early morning temperature can be freezing cold. Moreover, strong crosswinds can further aggravate the weather condition. So, you need to pack the right clothes and things to make your pilgrimage more manageable. In this article, we have listed down the must-have items for Mount Kailash Trekkers.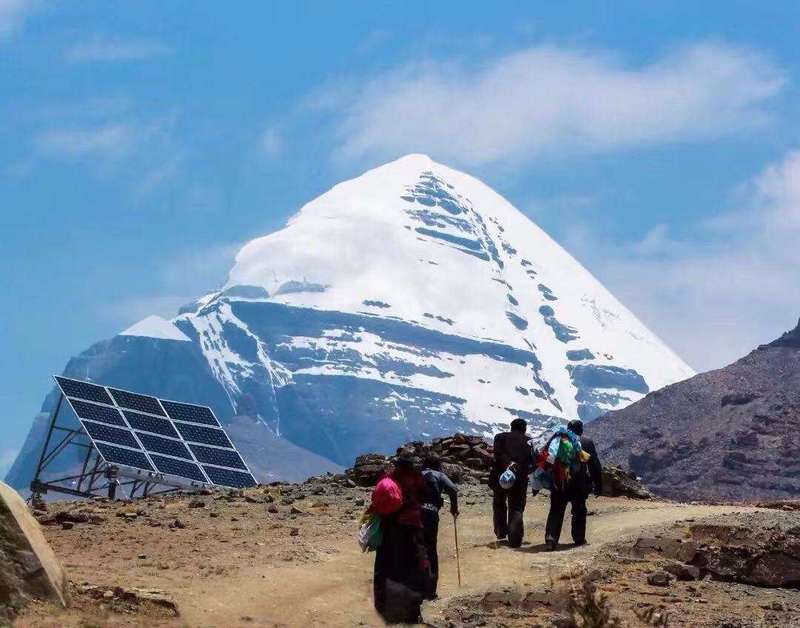 A. What Clothes and Shoes Should You Bring?
Most treks around Mount Kailash happen during spring and autumn, from early May to late October. The best time to trek to Mount Kailash is during September and October. Saga Dawa Festival is also a good time to tour Mt.Kailsh. This festival usually falls in the period on the 15th day in April of Tibetan Calendar(late May or early June in Solar Calendar). During this festival, thousands of pilgrims make their way to the mountain.
Even during these seasons, the temperatures at the Kailash region radically fluctuate. During the daytime, the temperature could go as high as 11°C and could go down to as low as -5°C to -1°C during the evening and early morning. Hence, you need to dress in layers during nighttime and early morning and remove some layers during the daytime. Here is a list of the things that you might be needing for your Mount Kailash Trek:
1 pair of hiking pants
3 pairs of woolen socks
2 pairs of underwear
Hiking boots and shoes (ankle-length hiking shoes)
Thermal underwear (tops and bottoms)
A winter coat or jacket
A set of pajamas
Hooded rain jacket
Warm gloves
Warm hat that covers the ears
Sun hat or baseball cap
1 fleece top
2 T-shirts
Warm bandana or scarf
Tennis shoes for breaks
Neck warmers
B. Accessories You Need to Bring with You
Aside from warm clothes and shoes that you need to bring, you would also need some important accessories. You should bring with you a decent backpack that is comfortable to carry around. The trek consists of several stopovers and each segment of the trek may last for 6 to 7 hours. Your backpack must have padded shoulder straps to assuage the friction on your shoulders. It should also have waist straps to keep it secured. Aside from the backpack, you should also bring with you the following necessary accessories:
One small bag for your dirty clothes.
2 trekking poles
UV protection sunglasses
Lightweight sleeping bag
Gaiters
Small thermos for hot water (optional)
Micro-spikes for April to May treks.
C. Bring Your Medicine Kit
You should not forget your medicine kit once you travel to Mt. Kailash. A medicine kit will surely come in handy in case you need immediate medication. Some of the recommended medicines that you should bring include the following:
Medicines for altitude sickness (Nuodikang Capsules, Nifedipine, and Suoluomabao Capsules)
Antibiotic ointment for cuts and blisters
Some tablets for diarrhea
Medicines for motion sickness
Medicines for headache
Prescription drugs
Vitamins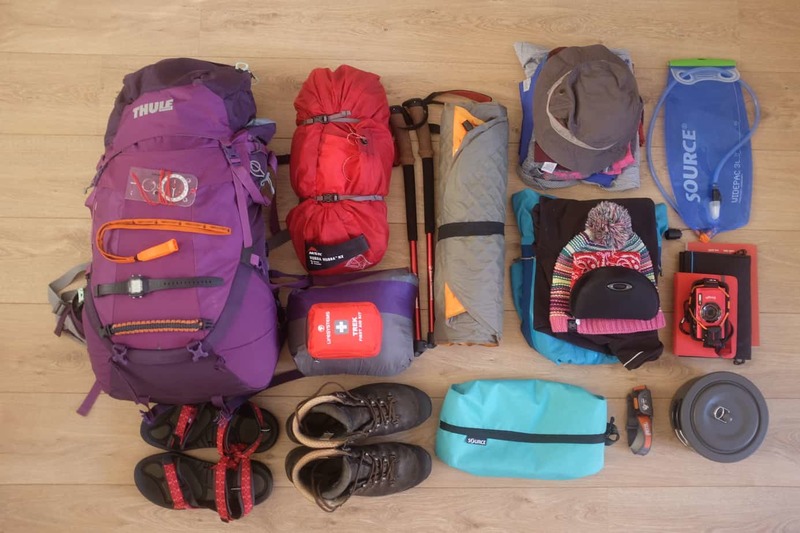 D. Toiletry and Personal Items
There is an unusually strong amount of solar radiation in the Tibetan Plateau. Data shows that the strength of solar radiation in the Kailash region is 2 times that of Beijing and 2.5 times that of Chongqing. So, you need to protect yourself from solar radiation when you make your trek around Mount Kailash. Tibet is also very dry. Hence, you need to bring with you a lip balm that has sunscreen. Here are some of the additional personal items that you should bring with you:
Sunscreen/sunblock that has SPF 35
Skin moisturizer
Lip balm that has sunscreen
Deodorant
Antibacterial hand sanitizer
Shaving products
Feminine products
Toothbrush and toothpaste
Wet wipes
Toilet paper
Nail clippers
Earplugs
Band-aids
Eye drops
Cotton buds
E. Additional Items that are Important
It is better to be well-equipped and prepared for any eventuality. Hence, aside from the abovementioned must-have clothes, personal items, and medicines that you should bring with you, you might as well bring the following items:
Small flashlight
Batteries
Memory cards for cameras
Electric outlet adapters
Pen and notebook
Handheld mirrors
Food and snacks
iPad
Towels
500 to 600 Yuan to spend on your meals
F. Food and Drinks for Mount Kailash Trek
If you are in Lhasa, the Capital of Tibet, you could readily get access to the best food that could satisfy your palate. But when you reach Darchen—the starting point of the Mount Kailash Trek—your choice of food is usually reduced to the very basic. Hence, you should at least bring with you some instant food that you can quickly prepare during your trek.
Instant noodles would be great. You should also pack some snacks such as dried fruits, almonds, energy bars, and chocolate, as well as some biscuits to replenish your energy along the way.
The high-altitude and dry weather of Tibet may also cause severe dehydration that is further aggravated by altitude sickness. Moreover, the higher the elevation or altitude, the thirstier you would get. Hence, you should never forget to bring some bottles of water that you can refill. Along the trekking route, potable water is available. But you need to have a refillable water container or flask that you can refill along the way. With enough water, you can keep yourself hydrated throughout the trek.
G. Do You Need a Tent and a Sleeping Bag?
You are not required to bring a tent or a sleeping bag. But if you want a personal tent you can bring one with you. You can also bring a lightweight sleeping bag liner or a sleeping bag. Yet, you can also rent tents, blankets, and sleeping bags or buy these things when you are in Lhasa before setting out for Mount Kailash. However, the blankets and sleeping bags for rent are not regularly cleaned.
Final Words:
You should carefully choose the travel agency for your Kailash Tour. A legit and trustworthy travel agency, like the Greattibettour, can surely provide everything you would need to make your tour of Kailash easy and hassle-free. We, at Greattibettour, can also facilitate the processing of necessary documents for your Tibet Tour. You simply need to pack the necessary things and appropriate clothes for your Kailash tour, and we handle the rest for you such as your Tibet Travel Permit, driver, vehicle, tour guide, hotels, etc.
Related Articles
Ask a Quick Question Below?
Email response within 0.5~24 hours.