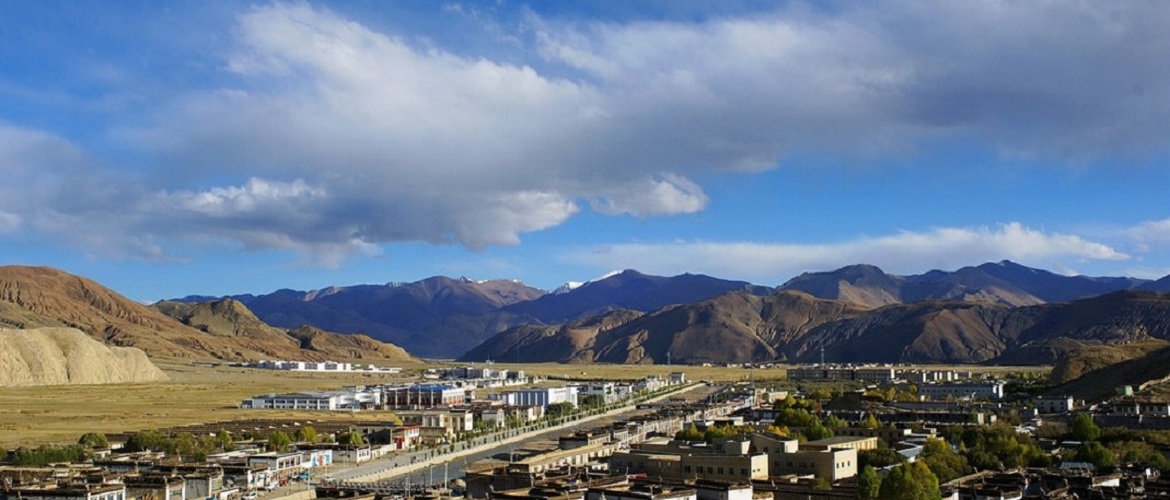 Shegar town is subordinate to Tingri County, Shigatse, the second largest city of Tibet autonomous region. It is known as New Tingri, but not to be confused with Tingri.
Shegar was originally a village and developed a town in July 1968. Shegar town was built down a hillside with a river running through it. Later, it gradually became the political, economic and cultural center of Tingri county. The town's roads, water, electricity, and other public services are basically complete.
At an altitude about 4200 meters, it is 60 kilometers from Everest Mountaineering Base Camp. It is the nearest town to Mount Everest and the gateway to Mount Everest. And, here you can buy tickets to the Everest Nature Reserve, including attractions of Everest Base Camp, Rongphu Monastery, and Cho Oyu Base Camp. Many visitors to Everest choose to spend a night in Shegar, then head to Mount Everest in the early morning from here.
There are Chinese restaurants, Tibetan restaurants, and Muslim restaurants in Shegar, but the fees are relatively high.
You can see a special ancient architecture when you are in Shegar. This ancient special architecture is similar to the Dzong Architecture in Bhutan. In many parts of Tibet, this kind of architecture also exists. Places like Guge Ruins and Gyangtse Fortress are this kind of architecture and well known around the world. The special architectures in Shegar rise along a ridge of forty or fifty degrees. It is also similar in shape to the old castle in Europe in the Middle Ages. If you have enough time before heading to Mount Everest, you can go to Shegar's old town to see the incredible special ancient architecture.
Ask a Quick Question Below?
Email response within 0.5~24 hours.