Lhasa to Shigatse Train Travel
Lhasa to Shigatse Train Travel
by Nance
Last Updated: 2020-06-18
Since most people who travel in Tibet will travel by flight or train, Lhasa becomes the first station for a trip to Tibet. After four years of construction, the Lhasa- Shigatse railway was finally opened to the public on 15 August 2014. This is an elevation of Qinghai-Tibet railway stretching from 3600 meters to 4000 meters above sea level. If you are planning a Tibet tour, it's a great idea for you to take the train to Shigatse from Lhasa.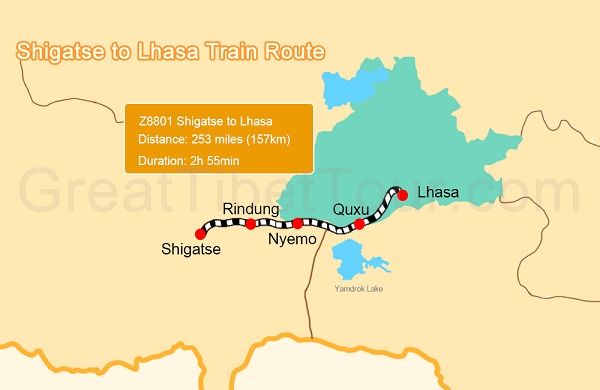 Shigatse to Lhasa train route
Lhasa Railway Station
Lhasa railway station, located at an altitude of 3600 meters is the largest railway station in the Qinghai-Tibet railway line. It's about 8 kilometers to Potala Palace. At present, it arrives Chengdu, Chongqing, Lanzhou, Beijing, Shanghai, Guangzhou, and Shigatse. The successful completion of the Lhasa railway station shows that the land bridge between Tibet and inland China is formally formed. It is an important channel for economic prosperity and cultural exchanges.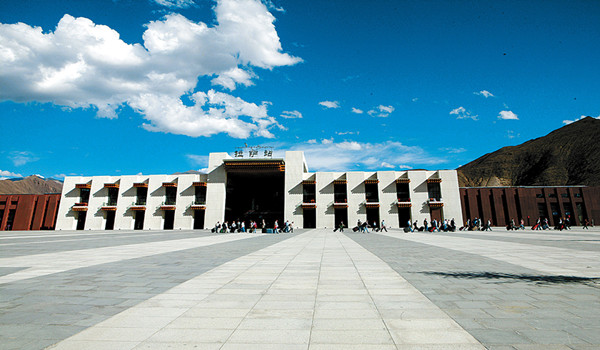 lhasa Railway Station
Shigatse Railway Station
Shigatse Railway Station, located at the Lhasa railway station 253 kilometers away, is the terminus of the Lhasa - Shigatse Railway. As it is about 8 kilometers away from the Tashilunpo monastery, you just need 20 minutes' transportation to reach to the Tashilunpo Monastery. Below is the train routes along Lhasa - Shigatse rail line.
 1) Daily Timetable of Lhasa-Shigatse Train
Stations

Z8801

Z8803

Arrival

Departure

Arrival

Departure

Lhasa

┄

8:30

┄

15:20

Quxu Country

9:08

9:10

┄

┄

Nyemo

9:43

9:45

┄

┄

Rinbung

10:17

10:19

┄

┄

Shigatse

11:25

┄

17:59

┄
2) Daily Timetable of Shigatse - Lhasa Train
Stations

Z8802

Z8804

Arrival

Departure

Arrival

Departure

Shigatse

┄

18:40

┄

12:05

Rinbung

19:44

19:46

┄

┄

Nyemo

20:17

20:19

┄

┄

Quxu Country

20:49

20:51

┄

┄

Lhasa

21:33

┄

14:40

┄
Note: Since travel in Tibet is very popular, the actual demand for train tickets is far exceeding the supply. You may pay a higher price for the train ticket online.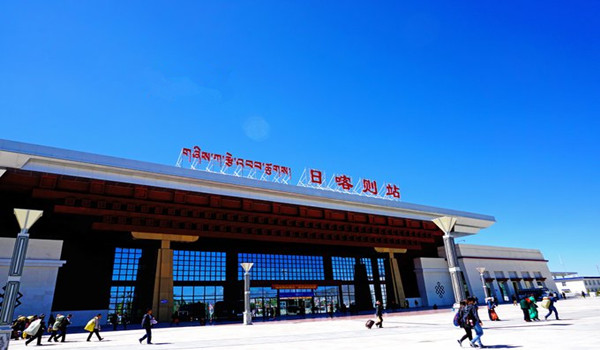 Shigatse Railway Station
The Lhasa- Shigatse railway is running from the Lhasa train station, a station for the south along the Lhasa River, via Doilungdêqên County and Quxu County, go cross the Yarlung Zangbo valley area which is about 90 kilometers, then arrived in the Shigatse via Rinbung County and Nyêmo County. It's a total length of 253 kilometers.
Along the Lhasa- Shigatse railway, you can take a close look at the beautiful Lhasa River and the Yarlung Zangbo gorge, which is a famous Canyon in the world. Arrived in Shigatse, you will have a good chance to view the beautiful lakes, vast grasslands, and magnificent temples. There are many famous temples including Tashilhunpo Monastery, Sakya monastery in Shigatse. Located about 186 miles away from Shigatse, you can visit the world's highest peak - Mount Everest.
Highlights:
Yarlung Tsangpo Gorge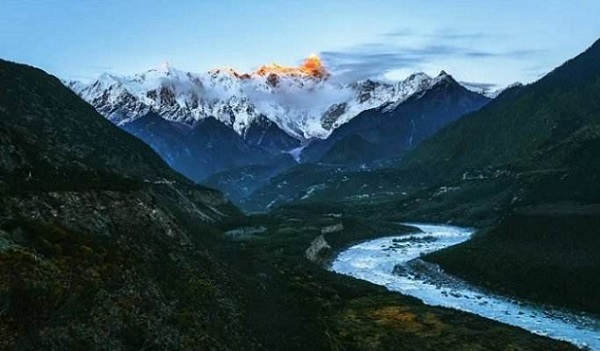 Yarlung Tsangpo Gorge located in Tibet is considered as the deepest and largest canyon in the world. The concept of "Shangri-La" in James Hilton's book "Lost Horizon" was inspired by canyon's remarkable beauty, remoteness, and mystery. It holds the most diverse wildlife and forests in the Himalaya. There are some of the world's most endangered species such as snow leopards, Tibetan antelope and different types of mountain sheep in the canyon.
Tashilhunpo Monastery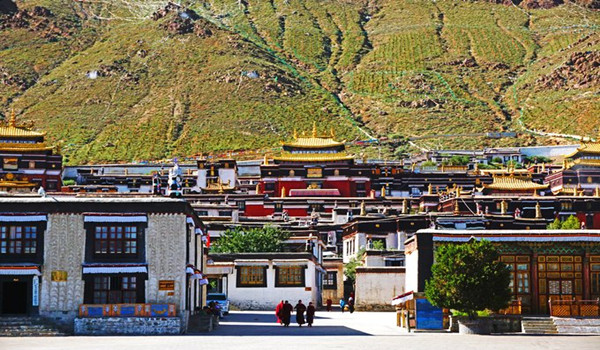 Located at the foot of Drolmari, the western side of Shigatse, Tashilhunpo Monastery is one of the six most famous monasteries of Gelugpa in Tibet. It was founded by the First Dalai Lama in 1447. Since the fourth Panchen Lama took charge of the monastery, it became the seat of the Panchen Lama ever since.
Related Articles & Posts
Ask a Quick Question Below? Or Call 0086-891-6679450
Email response within 0.5~24 hours.