by Apple
Last Updated: 2019-10-16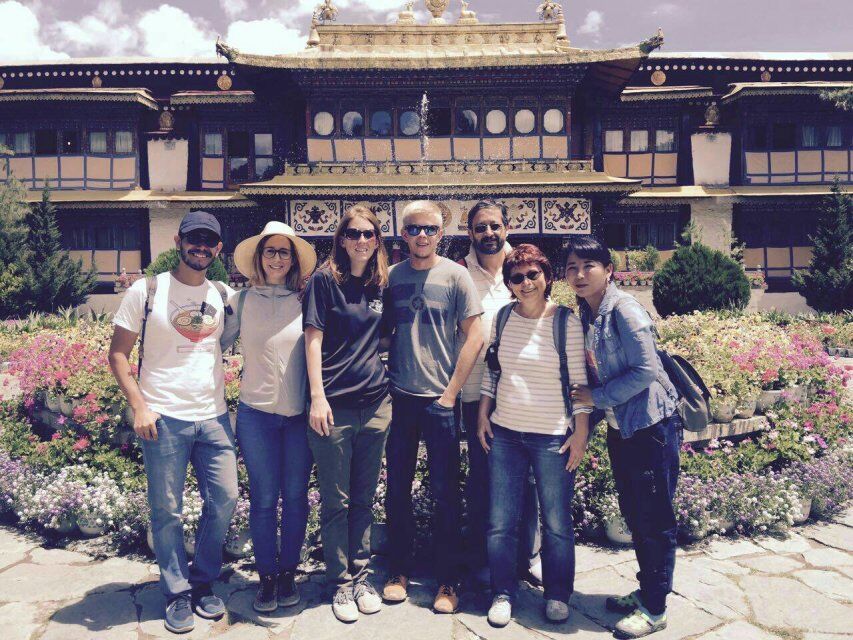 Tipping in Tibet is not mandatory, however if you go on a long trip out to EBC, western or eastern Tibet, your guide and driver will be expected a tip at the end of the trip, assuming all went well, and a satisfactory service is provided. 
We have a rather short tourism season in Tibet, usually from April to November. The winter months from December to next February are usually too cold to receive any real business, and in March Tibet is closed to foreigners. Guide & Driver are working these 8 months, from April to November, to support themselves and their families for the whole year. 
Our tour products have no souvenir shop visits to ensure tourists a best experience possible. This means except the salary paid by us, guide & driver in Tibet have no other source of income like a commission from souvenir shops. Your tip, big or small, will be considered as a generous deed.  
Tipping of guide & driver in Tibet is usually done at the end of the tour. However during peak season, especially for GROUP TOUR, good guides are usually very busy. Sometimes they may not always be able to attend at the last day to see you off Tibet at Lhasa Airport or Railway. If this is thus mentioned by guide, who has accompanied you the whole tour except the last day, it is a hint and it's appropriate to tip him/her before the last day of departing. 
As of the exact amount you should tip your guide & driver in Tibet, below we give you some rough guidance. 
Guide = Total Travel Days * USD 8 
Driver = Total Travel Days * USD 8
Note: this means you tip as a whole to guide & drive. eg. two friends travel together an 8-day tour in Tibet, then the two of you tip together (not individually), after rounded it up, about USD 60/CNY 400 to guide, and about USD 60/CNY 400 to driver.
All in all, don't feel too pressured about tipping guide & driver in Tibet. Essentially it is based on the level of service quality they provided and how you feel about them.
Related Articles & Posts
Ask a Quick Question? Ask below or call 0086-891-6873166