Feedback from Customers
Ever since 2005, Great Tibet Tour designed and operated various and unique tours in Tibet with a team of Tibet travel experts. We are devoted to handpick the best things to do in Tibet tour so that you have a once-in-a-life experience. In the real customers' reviews and testimonials, you will know the diverse routes experienced by our customers and what they have said about our service, hotels, tour guides, sights, food, travel plans, etc. If you still have some question, you can directly contact us for detailed information.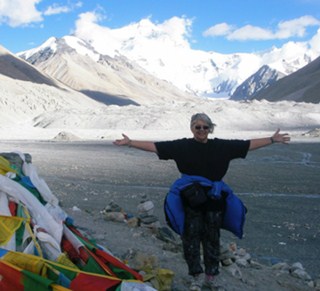 Tour: Lhasa Mt. Everest Kathmandu Overland Group Tour - 7 Days
Nationality: England
We have arrived back in Kathmandu just now, leaving for Johannesburg (home) tomorrow.
The trip was truly amazing and we reallywould like to recommend our guide in Lhasa (Tinzeng) - he went out of his way to help us, especially when Janice was not feeling well. Would you please send him our regards.
We were most impressed with the 4star hotel in Shigatse, the one in Lhasa was a bit dirty and the staff not always very helpful.
The guide that took us from Lhasa to the border was OK.  We thought he could share more information with us in terms of the Himalayas, the country side etc. There is still so much we want to know about Tibet and that area. The overnight stay at Everest Base camp was one we will always treasure in our hearts. It was very special!!!
Thank you for all your advice and patience!!
Janice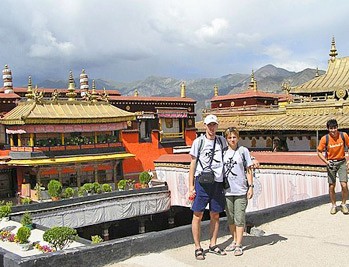 Tour: Lhasa to Everest Base Camp Group Tour - 8 Days
Nationality: Finland
In overall I was very satisfied with our trip, and it turned out to be a magnificent one! Our guide, Lupsang, was extremely nice and helpful, and even tailored the trips according to our requests on the go. Definitely would recommend him to anyone coming to Tibet in the future!
The accommodations were good, although the hotel we stayed in Shigatze was in my opinion no where near a 4 star one. At least not a Western 4 stars, maybe a Chinese 4 star one. If you want your hotel to be a 4 star one and to have Western tourists, it's not enough that it looks like a 4 star one : )
But in overall our stay was very good, and we're very pleased with the service you've provided to us. We also had a good car and the driver was nice. In overall, excellent job!
Tommi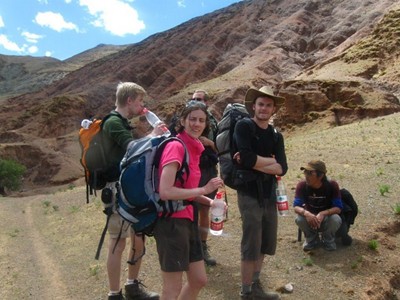 Tour: Lhasa Gyantse Shigatse Group Tour - 6 Days
Nationality: Italy
I am about to leave Tibet and wanted to thank you for all of your arrangements. Yourself and the Great Tibet tour operation fulfilled all expectations and made for a very smooth trip. 
The Dekang hotel was a perfect choice, comfortable and cozy with local flair. I appreciated the opportunity to see the country and travel around Tibet.
It was a pleasure to work with you.
Marianne M
Tour: Lhasa Mt. Everest Kathmandu Overland Group Tour - 7 Days
Nationality: South Africa
I forgot to also mention the drivers. I think they did all the hard work!
Driving for 8 - 9 hours per day cannot be fun and they never lost their patience and always kept to the road rules.
I will one day bring my husband to see your beautiful country!
Even if the country is maybe third world (South Afria too!), the Tibetan people are very very special!
Melanie
Tour: Lhasa to Everest Base Camp Group Tour - 8 Days
Nationality: United States
Due to the airplane delay, I just arrived home yesterday.  Thank you for helping me with this vacation.  Travel guides and drivers were all very professional and good.  My friend and I are very happy.  If someone wants to go to Tibet I will recommend them to this tour.  
Thank You,
Astor L.
Tour: Lhasa City Essential Group Tour - 4 Days
Nationality: Finland
I just wanted to say Thank you for all your help and guidance. We had a very pleasant stay and experience in Tibet. Shakya was a wonderful tour guide and you have been most helpful the whole way through.
Thank you again, and I'll be sure to recommend your agency to others. :)
Erin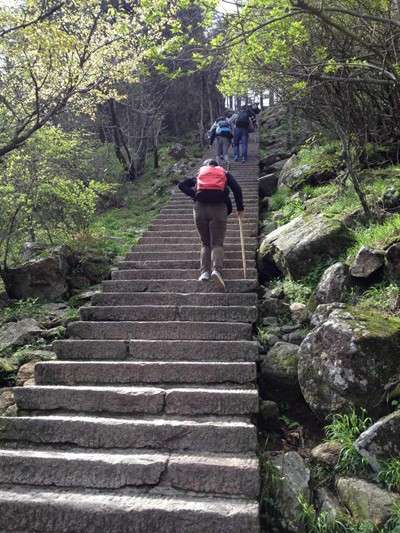 Nationality: Germany
Tour: 4-Day Mt Huangshan Tour(PRIVATE)
At the Railway-Station they saw, that the sequence of the name on the eticket was changed and the passport-ID  was correct. On the first counter they found our booking in the computer. After discussion on 4 counters and trying to buy new tickets we go home.
Of course it was a bad experience, finally we was happy to go on Sunday to Huangshan but missing the train.
After arriving all was perfect and everybody enjoy the yellow mountains, the old town of Tunxi and all other arrangements. Jack, our guide, did a very good job.
Btw we claimed more than 4000 steps to the top of the mountain and need 3,5 hours. The weather was on all days perfect and no raining.
Xihai Hotel:
Rooms without a view but  very good. Breakfast very good. Dinner bad, too expensive, service bad.
Crowne Plaza:
Excellent, rooms high level, Breakfast and Dinner exquisite buffet and very good service. You can recommend to enjoy the dinner in the hotel with a low price.
If you have any question, please feel free to let me know.
诚挚问侯 / Mit freundlichen Grüßen / Best regards
Klaus G.
Tour: Lhasa Mt. Everest Kathmandu Overland Group Tour - 7 Days
Nationality: Israel
Thhe trip was very good. Guide and driver were great. The car was a bit old and rough but did the job very well. Thanks for getting us the train ticket. The hotels in Lhasa and in Shigatse were very good. The trip to the base camp was good.
Best regards and many thanks,
Yoav
Nationality: Denmark
Tour: 8-Day Lhasa Shigatse Mt. Everest Tour(PRIVATE)
It was a good time in Tibet. I mainly joined the trip to go to Everest, so I was disappointed that our group could not go to base camp because of snow, but I understand that things like that can happen in the winter. The guide was very kind and knowledgeable. The driver was nice and accommodations were great. Of course, Tibet was beautiful.  
My friend who was going to come with me originally still might decide to come sometime later this year, and I have recommended the tour to him.  
Thank you for the kind follow-up.
Lance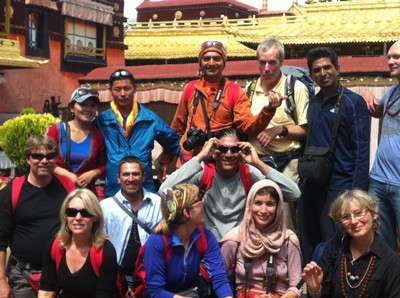 Tour: Lhasa to Everest Base Camp Group Tour - 8 Days
Nationality: Germany
sorry for the late reply – I was travelling in China during the last couple of weeks and couldn't check my mails regularly.
The tour was a great event, I really enjoyed my trip to Tibet. Eventually, it would be more convenient to change the duration of the tour to 9 days to have an additional day to adjust to the altitude on the way to Everest Base Camp.
It was really nice to have such a small group of only three people. Much more enjoyable than 20 tourists in big bus!
Best regards and thanks again,
Sebastian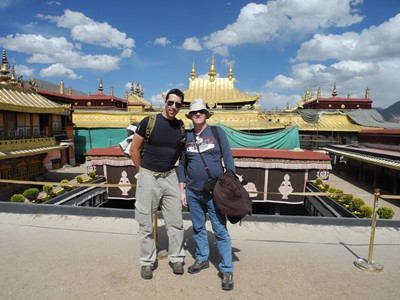 Tour: Lhasa Shigatse Mt.Everest Namtso Tour - 10 Days
Nationality: Britain
Happy to give feedback on the tour.
We were really pleased with all the arrangements made. Namely; the quality and location of hotels, guides and tour arrangements both in China through your partner and Tibet.
Due to the road quality in Tibet, the lack of 4WD did make journeys more challenging and had expected a 4WD to be used.
Apart from this, we were extremely happy with all aspects of the tour and the Tibet guide Denchen was extremely helpful on all aspects of the tour. We would be very happy to recommend your company to other travellers.
Thanks
Richard and Neil
Nationality: Australia
Tour: 10-Day Lhasa Shigatse Everest Namtso Tour(PRIVATE)
Guide Tashi is really great. I would recommend him to anyone. :)
Thanks for letting me know Lan called. Hopefully the parcel of my present to Tashi will arrive your Lhasa office next week.
Heidi :)
Nationality: United States  
Tour: 5-Day Lhasa & Namtso Lake Tour(PRIVATE)
thank you we are still in Hong Kong .we absolutely love Tibet .great experience .jenny was/is very intelligent /professional and pretty and clean .i will bring /or send my daughters thanks again
John W.
Tour: Lhasa to Everest Base Camp Group Tour - 8 Days
Nationality: America
Tashi was a great guide.  He took excellent care of us all including Ginger when she had problems.  I hope you give him and our driver raises--they deserve it!
We enjoyed the trip a lot.
Thank you,
Steve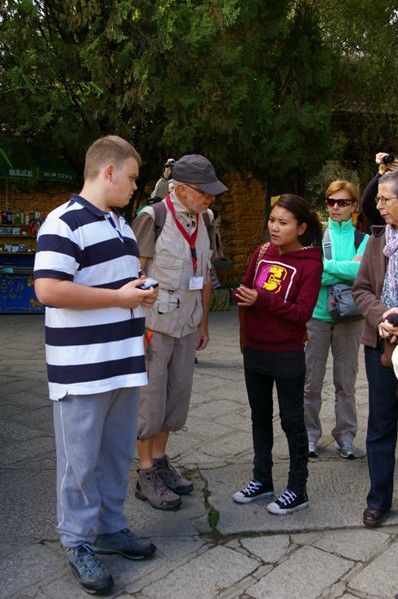 Tour: Lhasa to Everest Base Camp Group Tour - 8 Days
Nationality: Canada
Tahshi Deleh, Apple
Namaste (in Hindi), Sat Sri Akal (in Punjabi), Good morning (in English)
I returned yesterday morning after three weeks of great trip to China and now trying to adjust jet- leg (12 hours of time difference). I had a great time at every location, good weather, food, hotels, train, guides and on the top of all this - a great friend "Apple" who provided me frequent updates and made me feel comfortable. I have been to china three times, the first one was in 1984 and this is not the end. I would like to visit few more places in 2016 (Chengdu, Yellow mountains and so on), I will contact you in future, pls email your photo. I love China and its people, they are very friendly and helpful and you are the best. I will certainly recommend your name if somebody is interested to visit China.
Suggestion and feedback:-
(I do understand the limitations outside Lhasa, but if possible >)
Improve food choice/restaurant outside Lhasa
EBC accommodation was not comfortable & more time should be spent at EBC
Train reservation and getting tickets - very smooth process.
Hotels at Lhasa and Shigatse *4, very good. Excellent breakfast at Lhasa hotel, other tourists in my group staying at 3* did not like their hotel.
Van driver; drove very long distances but never complained a bit and always on time.
Pickup at train station and drop off at Lhasa airport-  prompt and efficient
Essence Tour of Wulong Karst was great, there was some confusion of pickup from the hotel and then grouping of different tour destination departures, but then I found my tour guide, she told me to stay with her, we could communicate in English with no problem.
Tibet tour Guide Lhakdon, she is kind, helpful - like a family member. Provided all help in a timely fashion.
Overall; it will be my best & memorable vacations so far. I am off to South Africa & Zimbabwe in Aug for three weeks.
Wish you all the best, stay healthy and once again thanks for everything
Inderjeet
Note:- I will make a home video "Eight Days in Tibet", I will send you a link to watch on-line, It will take several months to edit and complete the video.
Nationality: Lebanon
Tour: 14-Day Lhasa Shigatse Kathmandu Chitwan Tour(PRIVATE)
Tashi Delek!
My trip was very pleasant and all went very well. I cannot say that I would complain about anything. The hotel in Lhasa was excellent. I think I would visit Tibet again next year, I might include Bhutan this time.
Thank you for everything
Regards and smiles
Mona
Nationality: Canada
Tour: 9-Day Lhasa Tsetang Shigatse Namtso Tour(PRIVATE)
We enjoyed the trip a lot. The tour guide Lobsang and the driver Basang were happy to deal with. Highly recommend them to your future clients.
And thank you for your service.
regards,
Carol