13 Days Lhasa Nyingtri Tsedang EBC Kathmandu Overland Tour
Lhasa Nyingtri Tsedang EBC Kathmandu Overland Tour
Duration:

13 Days

Price:

From

USD2960

Route:

Lhasa - Lake Namtso - Nyingtri - Tsedang – Shigatse - EBC - Gyirong – Kathmandu

Season:

Spring
Summer
Autumn
Winter

Tour Type:

Private Tour
Add

to Favorites
Overview
This 13-day Lhasa to Kathmandu tour is for you who are concerned about altitude sickness and are keen on highland scenery. First, you'll visit the Potala Palace, Jokhang Temple and other landmarks of the holy city of Lhasa. Then from Lhasa, go east heading to fascinating Nyingchi comparable to the Alps and see Lulang Forest and Turquoise Draksum-tso Lake. Next drive to Tsedang, the birthplace of Tibetan culture, where you will witness the famous Tibetan fortress Yungbulakang. After that, go west via Friendship Highway, which is a classic overland journey to Kathmandu. En route, you will admire the world's highest peak - Mt.Everest and cross the Himalayans. Finally, you will get to exotic Kathmandu. This tour will immerse you in the deep history and culture of Tibetan Buddhism and the magnificent plateau landscape.
| Day | Route | Attractions & Activities |
| --- | --- | --- |
| 1 | Arrival in Lhasa (3650m) | Pick up and transfer to the hotel |
| 2 | Lhasa City | Potala Palace, Jokhang Temple, Barkhor Street, Tibetan Carpet Workshop |
| 3 | Lhasa Suburb | Drepung Monastery, Norbulingka |
| 4 | Lhasa - Drak Yerpa - Ganden - Lhasa | Drak Yerpa, Ganden Monastery |
| 5 | Lhasa - Namtso - Lhasa | Namtso Lake |
| 6 | Lhasa - Draksumtso - Nyingtri | Draksum-tso Lake |
| 7 | Nyingtri - Lulang - Nyingtri | Lulang Forest |
| 8 | Nyingtri - Tsedang | Niyang River |
| 9 | Tsetang - Trandruk - Yumbulakang - Tsetang | Trandruk Monastery, Yumbulagang Palace |
| 10 | Tsetang - Gyantse - Shigatse | Yamdroktso Lake, Karola Glacier, Pelkor Chode Monastery |
| 11 | Shigatse - Tingri - Rongbuk - EBC | Tashilhunpo Monastery |
| 12 | EBC – Gyirong Border 370km, approx. 8hrs | Everest Base Camp |
| 13 | Gyirong - Kathmandu | Transfer to Kathmandu via Gyirong Border |
This is the first day in Tibet. Your guide will greet you at Lhasa Gonggar Airport/Railway Station and transfer you to your hotel. It usually takes around 1.5 hours to drive from Lhasa Airport to downtown Lhasa and takes about 20mins from Lhasa Railway Station. Tourists could have a look at the Yarlung Tsangpo River, the largest and longest river in Tibet on their way to the hotel. After check-in, you can have a good rest first. And if you feel like going out, you can wander around the city. But just remember that don't take too much stuff, try to go with a light pack. Meanwhile, drink some more water, do not move strenuously. It's really useful to get acclimatized to the high altitude.
Stay overnight in Lhasa
In the morning our guide will meet you at the hotel and first take you to visit the famous Potala Palace, the cardinal landmark of Tibet and the masterpiece of Tibetan architecture. It was first built by the 33rd King - Songtsen Gangpo in the 7th century and rebuilt later by the 5th Dalai Lama in the 17th century. Now it's a museum and world heritage site. 
In the afternoon, we will go to visit Jokhang Temple in the center of the Lhasa old town. Jokhang Temple is the most sacred temple in Tibet and it is always bustling with earnest local pilgrims since the early days. After that, you will take a walk around the Barkhor Street - one of the most devotional circuits as well as a crowded central market of Lhasa. Barkhor Street is a very ancient round street surrounding the Jokhang Temple and the locals are always proud of it. As a symbol of Lhasa, it's also a must-see place for visitors.
Stay overnight in Lhasa
In the morning, we will go to visit Norbulingka. Norbulingka is a typical Tibetan-style royal garden, the summer resort of the Dalai Lama. There are a lot of towering trees, exotic flowers and plants in the Garden, as well as many collections of cultural relics, Buddha statues, pagodas, thangkas, murals, etc. They are all very precious treasures.
In the afternoon, you are heading to Drepung Monastery, which means Monastery of Rice Heap in the Tibetan language. The entire monastery is large in scale and the white buildings cluster and covers the hillsides. Drepung monastery is the largest Tibetan Buddhist monastery, also the highest-ranking monastery in the Gelug Sect.
Stay overnight in Lhasa
In today's excursion outside of Lhasa city, we'll take you to Ganden Monastery which is about 50km northeast of Lhasa. Ganden Monastery is the most special one of the top six Gelug monasteries in Tibet, as it's built by the founder of the Gelug sect - Tsongkhapa in 1409. It's quite worthy to see if this is your first time to travel in Tibet.
En route, we will also visit the less-known-by-tourists Drak Yerpa hermitage, which is about 16km northeast of Lhasa. It's an ancient temple that has a history of more than a thousand years. After passing through a rugged path to the temple, you can see the beautiful scenery in the distance. Compared to the Jokhang Temple and Sera Temple, which are full of incense, there're not many tourists. Only devout Tibetans burn mulberry to worship here, and you can feel the tranquility brought by Tibetan Buddhism.
On the way to Namtso, you will have a far view of the Nyenchen Thanglha Snow Mountain. Enjoy the view of the vast grassland and spectacular natural scenery. You'll arrive at Namtso Lake after pass Nagela Pass(5150m).
Today we will depart from Lhasa via the G318 national highway, then enter the Lhasa-Nyingchi Expressway and proceed along a canyon. We will visit the national forest park, 5A scenic spot Draksumtso Lake, which means "green water" in Tibetan. The lake is surrounded by snow-capped mountains, and there are Tibetan-style temples on the islands in the lake. It is a famous sacred lake and holy place of the Nyingma school of Tibetan Buddhism.
After visiting Draksumtso, continue to Bayi Town (Nyingchi), at an altitude of only 2500 meters. You can enjoy the Southern Niyang River Valley along the way.
LuLang means "Loong King Valley" in Tibetan language, or "a place that will make you forget your home". It is located abt 80km from Nyingtri. Lulang is not only a forest but also grassland and a pasture. There is dense vegetation, diverse species and prosperous wildflowers. In each season, it shows a different landscape.
After breakfast, we will drive from Nyingtri to Tsedang, known as the "Birthplace of Tibetan Culture". All the way, the beautiful scenery on both sides of the Niyang River is accompanied. The distance is 533 kilometers and the estimated travel time is 8 hours or so.
Today, you will visit the major sights of Yarlung Valley in Tsetang, which is considered the cradle of Tibetan civilization. We will go to Trandruk Monastery in the early morning. It's also one of the earliest Monasteries in Tibet. The Pearl Thangka is the highlight of this visit. Then we will head to Yumbulagang Palace, which was the first palace in Tibetan history. The scale of the temple is small, but it's very spectacular as it's towering over the hill and condescending on the top.
Tour to Shigatse via Gyantse, en route you will pass by Khamba-la Pass(4794m), where you will be amazed by the breathtaking glimpse of the holy Yamdrok Lake with its turquoise color and snowcapped Mt.Nyenchen Khangsar in the distance. About two-hour-distance away from Yamdrok Lake is Karola Glacier. It isn't a big glacier, but the white glacier is spectacular from the highway, and it is close enough (about 300 yards) to walk from the highway.
Arriving at Gyantse, you will visit Pelkor Chode Monastery. This magnificent multi-door structure is the largest stupa in Tibet, which is not only a stupa but also has old sculptures and paintings all around its inner walls. Then head to Shigatse via the fertile Nyangchu Valley, a wide agricultural plain where colorfully decorated yaks and horses are used by Tibetan farmers.
Tibet has a serious rule about the speed limit. Though from Shigatse to Everest region is only about 350km or so, no-more-than-40km/hr speed limitation, and the many road checks dotted on the way, really slow us down. So be prepared to spend around 8~10hrs on the road including mealtime. The upside is the view along the way is superb. Also please take some snacks with you for the long-time driving.
In summer, usually May~Oct, we will stay overnight at Everest Tent Camp; in winter, usually Nov~Apr, we will stay at Rongbuk Monastery's guesthouse. There are dorm beds available in the 2 places. In both places, you can see the glorious Everest sunset if the weather is good.
Stay overnight at EBC
You can get up early and enjoy the sunrise of Everest Peak at the lodging area if the weather is good. After sightseeing, we will drive to Gyirong, the border which connects Tibet & Nepal. On the way, tourists can enjoy the breathtaking vista of Mt. Shishapangma and Pekutso Lake. After passing the Ghungtang Lhamo(5236M), we will arrive in Gyirong in the late afternoon.
Stay overnight at Gyirong Town
Drive to Gyirong Port in the early morning. You are required to walk on your own to cross the border bridge which is about 50m long. Your Nepali driver will greet you at the other side of the bridge and transfer you to Kathmandu. Although the distance between Gyirong Port and Kathmandu is only over 160 kilometers, due to the poor mountain road conditions, it takes 6-7 hours from Gyirong Port to Kathmandu.
Stay overnight in Kathmandu
Tour Price and Service
From US$2960 p/p
Based on 3-star hotels for 2 people in low seasons. Price varies according to travel season, number of people and level of accommodation.
INCLUSIONS
Tibet Tourism Bureau Permit and all other necessary permits to Tibet;
All entrance tickets fee for tourist attractions listed in the itinerary;
Experienced local English-speaking tour guide;
Travel-licensed vehicle according to group size & season as itinerary needed including gas and parking fee;
All lodging listed in the itinerary; it's your decision about the accommodation class: luxury 5-star international hotel, comfortable 4-star hotel, economic 3-star hotel, or guesthouse. Please tell us your preference;
Breakfasts provided by hotels;
Pick-up & Drop-off service from Airport/railway station;
Travel Agency Liability insurance;
Government tax;
Express delivery fee of Permit (eg. SF. Express);
Food & lodgings for guide & driver;
Oxygen tank for emergency use;
Sleeping bags;
Two bottles of mineral water per person per day.
---
EXCLUSIONS
International flight to and out of China;
Chinese Visa/China Group Visa; (Note: we could help you by providing the hotel or domestic flight reservation copies for your Chinese Visa or the invitation letter for your China Group Visa)
Domestic flight/train to and out of Lhasa; (We can help you book the domestic flight/train ticket at the BEST price. Please contact us for details.)
Meals are not included but we will recommend some good ones for you according to your requirements. Usually, it takes 3-10 USD per person for each meal.
While the gratuity for guide and driver is NOT mandatory, it is expected. Based on their service, you can tip them on the last day of the tour. Each of you is suggested to tip them 5-10 USD/day in total;
All the commission and tax charged by PayPal, Bank, and government when making payment. (e.g. PayPal --- 4.2%. Wire transfer --- 2%);
Personal expenses, like laundry, phone call, snacks, soft drinks, optional tour activities, etc.
Anything not mentioned in the Inclusions.
What Our Customers Say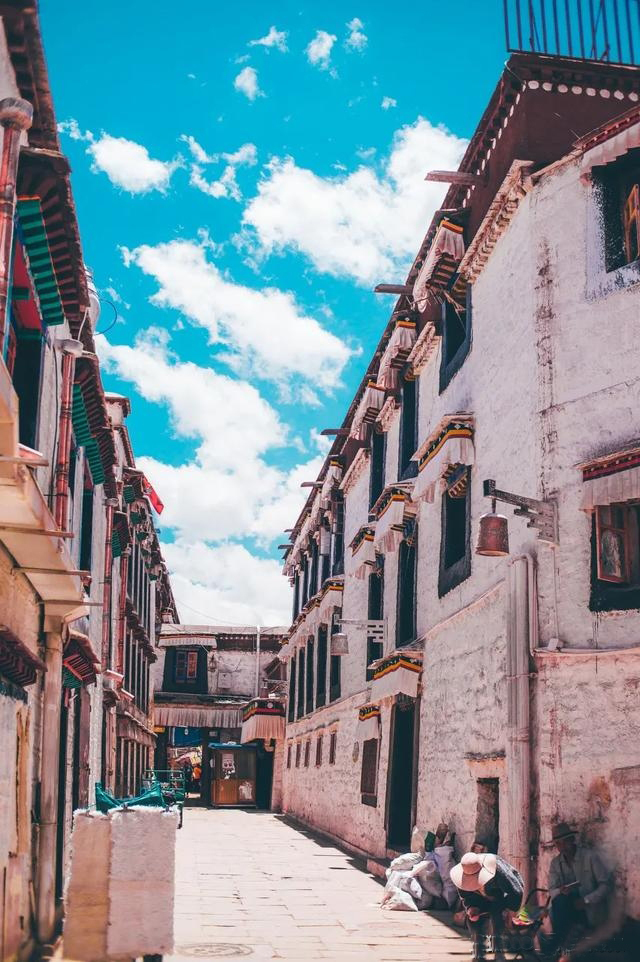 I just returned to Beijing yesterday and I wanted to let you know that I had a wonderful trip to Tibet. Your company arranged everything very well, and Lobsang was an excellent tour guide, I was deeply impressed by how hard-working and dedicated he was, especially when he helped arrange my nucleic a ....
Read more testimonials...
INQUIRY ABOUT THE TRIP
Email response within 0.5~24 hours.