8 Days Lhasa & Namtso Bike Tour
Lhasa & Namtso Bike Tour
Duration:

8 Days

Price:

From

USD2492

Route:

Lhasa-Damxung-Namtso-Yampachen-Lhasa

Season:

Spring
Summer
Autumn
Winter

Tour Type:

Private Tour
Add

to Favorites
Overview
This 8-day Lhasa & Namtso Bike Tour has 4 days for riding at a moderate difficulty level which most people can accomplish. Apart from biking in Lhasa, this particular route also offers superb views along Qinghai-Tibet Highway. During the ride to Namtso Lake, you will witness vast green grassland dotted with nomad's tents, sheep and yaks, fabulous Namtso Lake under the sunshine with magnificent Nyenchen Thanglha range over 7000m tower over in the distance, Tibet train rushing through aside the road, and enjoy Yampachen Hot Springs with snow-capped mountains surrounding you in the background…
| Day | Route | Attractions & Activities |
| --- | --- | --- |
| 1 | Arrival in Lhasa (3650m) | Pick up and transfer to the hotel |
| 2 | Lhasa Suburb | Drepung Monastery, Norbulingka |
| 3 | Lhasa City | Potala Palace, Jokhang Temple, Barkhor Street |
| 4 | Lhasa - Damxung(155 km) | Qinghai-Tibet Highway |
| 5 | Damxung - Namtso(75 km) | Namtso Lake |
| 6 | Namtso - Yampachen(123 km) | Enjoy the scenery along the way |
| 7 | Yampachen - Lhasa(75 km) | Yampachen Hot Springs |
| 8 | Departure from Lhasa | Send off to the airport/railway station |
This is the first day in Tibet. Your guide will greet you at Lhasa Gonggar Airport/Railway Station and transfer you to your hotel. It usually takes around 1.5 hours to drive from Lhasa Airport to downtown Lhasa and takes about 20mins from Lhasa Railway Station. Tourists could have a look at the Yarlung Tsangpo River, the largest and longest river in Tibet on their way to the hotel. After check-in, you can have a good rest first. And if you feel like going out, you can wander around the city. But just remember that don't take too much stuff, try to go with a light pack. Meanwhile, drink some more water, do not move strenuously. It's really useful to get acclimatized to the high altitude.
Stay overnight in Lhasa
In the morning, we will go to visit Norbulingka. Norbulingka is a typical Tibetan-style royal garden, the summer resort of the Dalai Lama. There are a lot of towering trees, exotic flowers and plants in the Garden, as well as many collections of cultural relics, Buddha statues, pagodas, thangkas, murals, etc. They are all very precious treasures.
In the afternoon, you are heading to Drepung Monastery, which means Monastery of Rice Heap in the Tibetan language. The entire monastery is large in scale and the white buildings cluster and covers the hillsides. Drepung monastery is the largest Tibetan Buddhist monastery, also the highest-ranking monastery in the Gelug Sect.
Stay overnight in Lhasa
In the morning our guide will meet you at the hotel and first take you to visit the famous Potala Palace, the cardinal landmark of Tibet and the masterpiece of Tibetan architecture. It was first built by the 33rd King - Songtsen Gangpo in the 7th century and rebuilt later by the 5th Dalai Lama in the 17th century. Now it's a museum and world heritage site. 
In the afternoon, we will go to visit Jokhang Temple in the center of the Lhasa old town. Jokhang Temple is the most sacred temple in Tibet and it is always bustling with earnest local pilgrims since the early days. After that, you will take a walk around the Barkhor Street - one of the most devotional circuits as well as a crowded central market of Lhasa. Barkhor Street is a very ancient round street surrounding the Jokhang Temple and the locals are always proud of it. As a symbol of Lhasa, it's also a must-see place for visitors.
Stay overnight in Lhasa
Riding bike about 155km from Lhasa to Damxung along Tolung-chu and Qinghai-Lhasa Train Line, totally takes abt 8hrs. The road is in decent condition. Enjoy the fabulous view along the view. Damxung means "select pasture" in the Tibetan language. Damxung county has an area of 10,036 square kilometres, with rugged topography. Damxung is long and narrow, measuring 185km from the northeast to southwest extremes, and at most 65km across. The terrain is rugged, including the western Nyenchen Tanglha Mountains, with their highest peak rising to 7,111 metres. As of 2013 the population was 40,000, with most of the people engaged in animal husbandry.
Riding bike about 75km from Damxung to Namtso, takes abt 4hrs, with Nyenchen Thanglha snow mountain ranges in view. Today' most difficult ride is to climb to Mt. Nagenla Pass (5190m), but the good thing is our vehicle is standing-by, always ready to take you if the bike ride becomes too difficult for this section. After going through Mt. Nagenla Pass, you can see vast green grassland dotted with nomad's tents, sheep and yaks. Soon afterwards the turquoise Namtso Lake will come into view taking your breath away. 
Rise up early to see sunrise at Namtso Lake, and you can also do a light trek to Tashi Dor Island at the lake shore, exploring its meditation caves. Then ride bike to Yampachen, at a distance of 123km, taking about 7hrs. Yampachen is a small town lying in Yampachen Valley, a long and narrow graben basin which covers an area of about 450 square kilometers. It is about 90 kilometers long and less than 10 kilometers wide. The mountains standing around Yampachen Valley are 5500-6000 meters above sea level. There are modern glaciers on the top of these mountains and relics of the ancient glaciers in the valley. Located at approximately 4500 meters above sea level, Yampachen is famous for its geothermal resources that produce much of the electricity for the capital Lhasa. It is also famous as a hot spring resort. Yampachen lies just south of Nyainqêntanglha Mountains, in an upland lush green valley surrounded by the tents of nomads with grazing yak and sheep populating the hillside.
Treat yourself a lovely bath/swim at Yampachen Hot Springs with snow-capped mountains surrounding you in the background, consider it a reward after biking at the top of the world for 3 days so far. After this refreshment, ride back to Lhasa, at a distance of 75km, taking about 4hrs.
Your tour ends today. Our guide and driver will collect you from your hotel to transfer to Lhasa Airport/Railway Station for your next destination.
Tour Price and Service
From US$2492 p/p
Based on 3-star hotels for 2 people in low seasons. Price varies according to travel season, number of people and level of accommodation.
INCLUSIONS
Tibet Tourism Bureau Permit and all other necessary permits to Tibet;
All entrance tickets fee for tourist attractions listed in the itinerary;
Experienced local English-speaking tour guide;
Travel-licensed vehicle according to group size & season as itinerary needed including gas and parking fee;
All lodging listed in the itinerary; it's your decision about the accommodation class: luxury 5-star international hotel, comfortable 4-star hotel, economic 3-star hotel, or guesthouse. Please tell us your preference;
Tents and sleeping bags;
Bicycles;
Breakfasts provided by hotels;
Pick-up & Drop-off service from Airport/railway station;
Travel Agency Liability insurance;
Government tax;
Express delivery fee of Permit (eg. SF. Express);
Food & lodgings for guide & driver;
Oxygen tank for emergency use;
Two bottles of mineral water per person per day.
---
EXCLUSIONS
International flight to and out of China;
Chinese Visa/China Group Visa; (Note: we could help you by providing the hotel or domestic flight reservation copies for your Chinese Visa or the invitation letter for your China Group Visa)
Domestic flight/train to and out of Lhasa; (We can help you book the domestic flight/train ticket at the BEST price. Please contact us for details.)
Meals are not included but we will recommend some good ones for you according to your requirements. Usually, it takes 3-10 USD per person for each meal.
While the gratuity for guide and driver is NOT mandatory, it is expected. Based on their service, you can tip them on the last day of the tour. Each of you is suggested to tip them 5-10 USD/day in total;
All the commission and tax charged by PayPal, Bank, and government when making payment. (e.g. PayPal --- 4.2%. Wire transfer --- 2%);
Personal expenses, like laundry, phone call, snacks, soft drinks, optional tour activities, etc.
Anything not mentioned in the Inclusions.
What Our Customers Say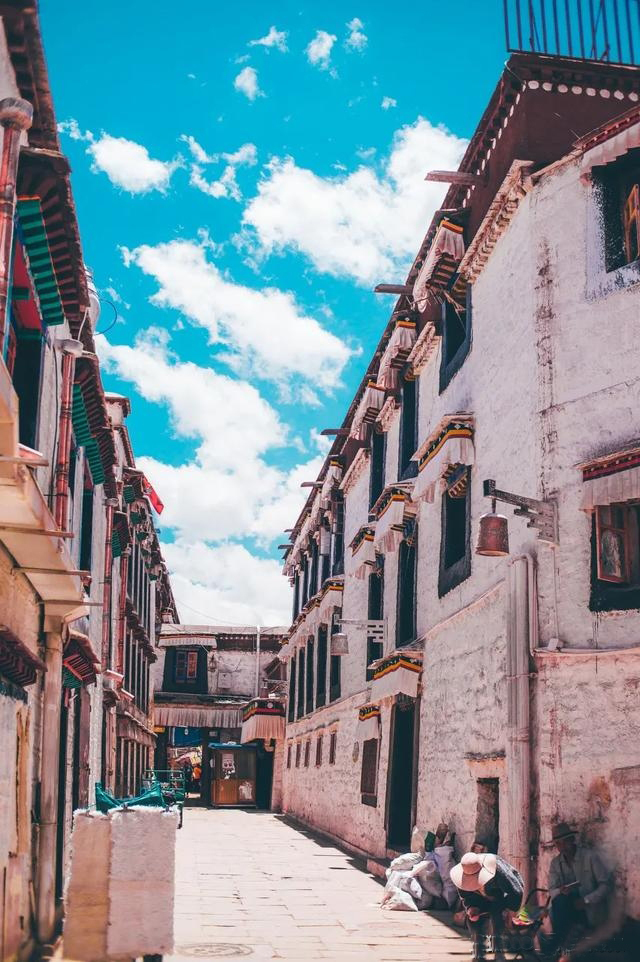 I just returned to Beijing yesterday and I wanted to let you know that I had a wonderful trip to Tibet. Your company arranged everything very well, and Lobsang was an excellent tour guide, I was deeply impressed by how hard-working and dedicated he was, especially when he helped arrange my nucleic a ....
Read more testimonials...
INQUIRY ABOUT THE TRIP
Email response within 0.5~24 hours.