Nagqu Horse Racing Festival
by Eric
Last Updated: 2023-03-16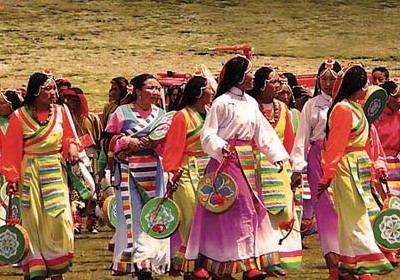 Nagqu Horse Racing Festival is the greatest annual event in northern Tibet. It has a long history and can be traced back to the 8th century when the Gar family was in power ruling Tibet in the name of the kings of Tubo Kingdom. Affected by the Tibetan Buddhist culture, the horses are closely related to the life of Tibetans as a material and spiritual aspiration. As a result, horse racing has always been a major recreational activity in many Tibetan festivals and parties. It can be said that horse racing is vital in all major festivals, which is one of the characteristics of the Tibetan people.
When to Go?
Generally speaking, Nagqu Horse Racing Festival is held in August every year with a duration of 5 to 15 days. August is the golden season for tourists to visit the vast and green grassland covered by beautiful little flowers. In this time when the grass is the highest and the weather is best for Tibetans who enjoy outdoor activities. Well in advance of the festival, Tens of thousands of herdsmen which are from various parts of Tibet will pour into the vast grassland. They arrive on horseback still as well as bring with tents and Tibetan food which will supply them a 'home away from home' for the duration of the festival.
What to See and Do?
1 Enjoy a feast.
Tibetan attire is one of the highlights of Nagqu Horse Racing Festival. On the day of the festival, Tibetans and their families attended this event in their most gorgeous attire. The charming girls are dressed up to make them full of vitality. The boys are dressed in traditional military attire and proudly show their riding skills to attract huge crowds of local people and pilgrims. The racetrack will be a large ethnic costume catwalk show. In other words, you will enjoy a feast of attire that you had never seen before.
2 Experience a variety of motive activities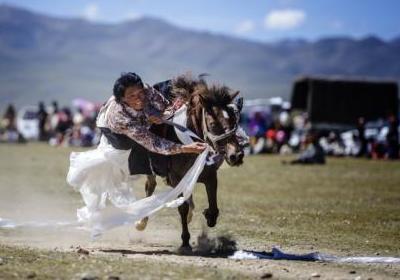 After the grand opening ceremony, you can enjoy a variety of activities such as horse racing, yak racing, wrestling, stone lifting and much more. When the horseback events begin, some are involved in the sprints, some are involved in special riding skills and some involving in bow and arrow feats while on horseback. It's very interesting and amazing! Wrestling matches are lifting and carrying mini-boulders of increasing size and weight which is also always attracting a lot of crowds. It has become a bright highlight during the Nagqu Horse Racing Festival.
3 Tasting delicious Tibetan food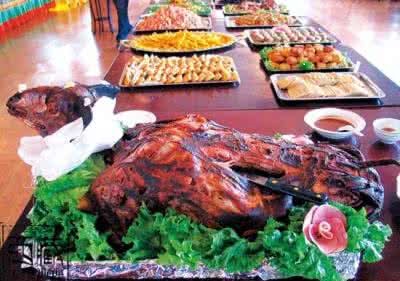 Of course, you should never miss the chance to taste delicious Tibetan food. The diet in Nagqu which is developed by the geographical environment is a typical Tibetan style on the plateau. As you see, the Tibetan meal is mainly based on animal products. Here, you will be able to taste some of the traditional Tibetan food in different tents such as beef, mutton, buttered tea, yak yogurt, different kinds of noodles and much more. It's really a paradise for travelers who like various of food.
4 Enjoy singing and dancing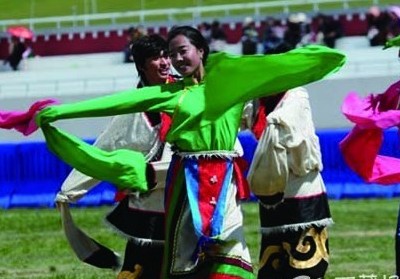 When the night falls, people will hold a magnificent party outside tents. They will sing and dance around the campfire. At that moment, you may be very interested in joining in them. All you need do is to gather around, spread out hand in hand with them and cheer for it. Just enjoy yourself and have a wonderfully memorable night with fervent friends.
For tourists who want to participate in such festive celebrations first-hand, either as a participant or as a spectator, you will experience the wild and authentic glamor of Tibet and get to know about the most primitive lifestyle of Tibetan nomads and Tibetan culture. Now, the annual Nagqu horse racing festival is around the corner. Don't hesitate, just come and enjoy yourself.
Related Articles
Ask a Quick Question Below?
Email response within 0.5~24 hours.