13 Days Leisurely Kailash Tour Without Trekking
Leisurely Kailash Tour Without Trekking
Duration:

13 Days

Price:

From

USD2900

Route:

Lhasa – Shigatse - EBC - Leisurely Kailash Hike - Lake Manasarovar – Saga - Shigatse - Lhasa

Season:

Spring
Summer
Autumn
Winter

Tour Type:

Private Tour
Add

to Favorites
Overview
The holy mountain Kailash Kora attracts tourists from all over the world. If you worry about 3-day Mt.Kailash kora exceeding your physical limit, then this 13-day leisurely Kailash and Manasarovar tour is elaborately designed for you. You can still follow the popular Lhasa to Everest Base Camp tour route, and enjoy a light hike to Qugu Temple without strenuous trekking, during which you will see Kailash Mountain in different directions. Free time beside the tranquil Manasarovar will take you away from the hustle of the city. Diverse cultural activities will allow you to experience the holy site your way.
| Day | Route | Attractions & Activities |
| --- | --- | --- |
| 1 | Arrival in Lhasa (3650m) | Pick up and transfer to the hotel |
| 2 | Lhasa Suburb | Norbulingka, Drepung Monastery |
| 3 | Lhasa Sightseeing | Potala Palace, Jokhang Temple, Barkhor Street |
| 4 | Lhasa- Gyantse- Shigatse, 360km, Approx. 6hrs | Yamdroktso Lake, Karola Glacier, Pelkor Chöde Monastery |
| 5 | Shigatse - Tingri - EBC(5100m), 350km, Approx. 8hrs | Rongbuk Monastery, Sunset of Golden Everest Peak |
| 6 | EBC-Saga (4600m), 450km, Approx. 9hrs | Sunrise of Everest Peak, Everest Base Camp, Far view of Mt.Shishapangma and Peikutso Lake |
| 7 | Saga to Darchen, via Lake Manasarover, 450km, Approx. 9hrs | Lake Manasarovar |
| 8 | Day trek at Darchen, 2.6km, Approx. 4-5hrs | Mount Kailash |
| 9 | Darchen to Manasarovar Lake, 30km, Approx. 1hr | Manasarovar Lake, Chiu monastery |
| 10 | Pulan to Saga, 560km, Approx. 8hrs | Langtso Lake |
| 11 | Saga - Lhatse - Shigatse, 450km, Approx. 9hrs | Drive to Shigatse |
| 12 | Shigatse - Lhasa, 300km, Approx.6hrs | Tashilunpo Monastery |
| 13 | Lhasa departure | Send off to the airport/railway station |
Our staff will greet you at Lhasa Airport / Railway Station to transfer you to the hotel. From Lhasa Airport to downtown Lhasa, it usually takes about 1.5hrs; from Lhasa Railway Station, abt 20mins. After you get to the hotel, for the rest of the day you will be free to wander around the city on your own but try not to overtax yourself. The first day's well-rest is crucial to acclimatize to the high altitude. Remember to drink lots of water, eat light, and not to take a shower if you can help it.
Stay overnight in Lhasa
In the morning, we will go to visit Norbulingka. Norbulingka is a typical Tibetan-style royal garden, the summer resort of the Dalai Lama. There are a lot of towering trees, exotic flowers and plants in the Garden, as well as many collections of cultural relics, Buddha statues, pagodas, thangkas, murals, etc. They are all very precious treasures.
In the afternoon, you are heading to Drepung Monastery, which means Monastery of Rice Heap in the Tibetan language. The entire monastery is large in scale and the white buildings cluster and covers the hillsides. Drepung monastery is the largest Tibetan Buddhist monastery, also the highest-ranking monastery in the Gelug Sect.
Stay overnight in Lhasa
On your third day, you will be feeling much more acclimatized to Lhasa's high elevation. It is an excellent idea to spend the day exploring the Potala Palace, which is the winter palace of the Dalai Lama. The superb collections of Potala Palace are the gilded burial stupas of former Dalai Lamas and meditation cave of the 33rd great king of Tibet. It is best to explore the inside of the Potala in the morning for 2-3 hours. Afterward, you can walk the pilgrimage route around the Potala Palace.
In the afternoon, you will head to the Jokhang Temple, which is well known as the center of the Tibetan Buddhism, features Buddhist prayer wheels, reclining deer, and golden sutra streamers. Also, you can see a great many of pilgrims praying in front of the temple and do kora with local pilgrims.
After visiting the Jokhang Temple, you can stroll in the old alleys of Barkhor Street, where you may drink the sweet tea, chat with locals to experience the real-life in Lhasa.
Stay overnight in Lhasa
You will go to Shigatse from Lhasa via Gyantse today. Firstly, you can have a glimpse of Yamdroktso Lake at Gampala pass(4790m), from there you will be amazed by the breathtaking view of the holy Yamdrok Lake with its turquoise color and snow-capped mount Nyenchen Khangsar in the distance.
Then you will see the Korala Glacier when we pass it on the roadside. After that, we will arrive in Gyantse. Here we'll visit Palkhor Chode monastery. This magnificent multi-door structure is the largest stupa in Tibet, not only well known for its architecture but also for its old sculptures and paintings all around its inner walls.
Stay overnight in Shigatse
In the morning, you will leave Shigatse to Lhatse, a small town located 150 km from Shigatse, and you may have lunch in the local restaurant. After a short rest, you will go ahead to Tingri. You will pass Tsola Pass(4600M), and Gyatsola Pass(5248M). In the late afternoon, you enter Mt. Everest National Nature Reserve. You can enjoy the panorama of the Himalayas at Gawula Pass (5198m). Then we drive along the zigzag road to Rongbuk Monastery or the Everest Base Camp to stay overnight. If the weather is good, you can have a clear view of the sunset of golden Everest peak.
If it's summertime (usually May~Oct), we will stay overnight at the nomad tents of the Everest Base Camp; if winter time (usually Nov~Apr), we will stay at Rongbuk Monastery's guesthouse. Both places have but only the dorm bed lodging available. From both places, you can see the glorious Everest sunset if the weather is good.
Stay overnight in Rongbuk guesthouse or Nomad Tent, (Dorm Bed)
You can get up early and enjoy the sunrise of Everest Peak at Everest Base Camp if the weather is good. After that, drive to saga, on the way, you can view of the worlds'14th highest peak Mt.Shishapangma (8012m). Later, you will reach Lake Peikutso(4590m) and have a rest there. Then continue to Saga, If you are lucky enough, you are very likely to see wild animals like the wild donkey, wild antelope, etc.
Stay overnight in Saga, Guesthouse
You can appreciate the stunning view of Gangdise Mountain Range and Himayala Mountain Range on the way to Darchen, pass by a desert area filled with sand dunes, and enjoy vast grassland and Tibetan villages along the way. While crossing the Mayomla Pass (5,112m), you can admire the stunning Mt.Naimonany (7,694M). Then you'll pass by the holy Lake Manasarovar and finally arrive at the southern foot of Mt.Kailash, the holiest mountain in Tibet.
Stay overnight in Darchen.
You will take an eco-bus ride (about 15mins, 6km) from Darchen to Serlung Chu Valley, the trailhead of Mt. Kailash Kora. Start your hiking at the terminal of the bus, walk through the Two-legged Stupa adorned by colorful prayer flags, and keep hiking to Qugu Temple about 2.6km away. You can see prostrating Tibetan pilgrims and enjoy the grand Serlung Valley with the spear-shaped summit of Mt. Kailash in the background. After enjoying sweet tea at tents around Qugu Temple, you can circumambulate Guqu Temple before heading back to Darchen.
If you don't want to hike at all, we can drive to Lake Manasarover today and cut one day from the itinerary.
Stay overnight in Darchen.
In the morning, we will drive to the holy Manasarovar Lake (4558m). As one of the three holy lakes in Tibet, it is said that Manasarovar Lake is the holiest one. The sacred water can wash away the troubles and obstacles in the soul. You may take a leisurely kora around the Manasarovar, meditate beside the tranquil lake, or even take a holy dip, etc.
In the afternoon, we will visit the 8th century Chiu Monastery. Although it is located in the west of the lake, it's between the holy lake and the ghost lake. Standing on the mountain, you can have a panoramic view of the two lakes. It is said that Guru Padmasambhava once meditated in a cave of the temple and there are also his footprints inside. When the sun sets in the afternoon, the setting sun is reflected in the temple, which has a special flavor. Alternatively, you can visit a hot spring (approximately 10 min walk). The hot spring provides bathtubs and clean facilities.
Stay overnight in Pulan County
In the morning, we will leave Pulan county and start driving back to Saga. On the way, we'll make a stop at Langtso Lake. Then, drive approximately 4 hours to Payang. From there you can enjoy the view of the mountains in the distance, as well as yaks and herds. Sometimes, we can spot wild donkeys or antelopes grazing in the grasslands.
After lunch, we continue to Saga. We are driving through vast grasslands, where many nomads set up their tents.
Stay overnight in Saga
In Shigatse, we will visit the Tashilunpo Monastery - the home of Panchen Lama. It was founded by the 1st Dalai Lama in 1447 and is a historic and culturally important monastery in Shigatse. It's located in the central hill of the city, the full name in Tibetan of the monastery means "all fortune and happiness gathered here" or "heap of glory".
In the afternoon, we will drive back to Lhasa from Shigatse along the Friendship Highway, via the northern route to Lhasa. It is the most direct route and usually takes around five hours to reach the capital. We will make several stops on the way in order to enjoy the views of the Yarlung Tsangpo River Valley.
Stay overnight in Lhasa
Your tour ends today. Our guide and driver will collect you from your hotel and transfer you to Lhasa Airport/Railway Station for your next destination.
Tour Price and Service
From US$2900 p/p
Based on 3-star hotels for 2 people in low seasons. Price varies according to travel season, number of people and level of accommodation.
INCLUSIONS
Tibet Tourism Bureau Permit and all other necessary permits to Tibet;
All entrance tickets fee for tourist attractions listed in the itinerary;
Experienced local English-speaking tour guide;
Travel-licensed vehicle according to group size & season as itinerary needed including gas and parking fee;
All lodging listed in the itinerary; it's your decision about the accommodation class: luxury 5-star international hotel, comfortable 4-star hotel, economic 3-star hotel, or guesthouse. Please tell us your preference;
Breakfasts provided by hotels;
Pick-up & Drop-off service from Airport/railway station;
Travel Agency Liability insurance;
Government tax;
Express delivery fee of Permit (eg. SF. Express);
Food & lodgings for guide & driver;
Oxygen tank for emergency use;
Sleeping bags;
Two bottles of mineral water per person per day.
---
EXCLUSIONS
International flight to and out of China;
Chinese Visa/China Group Visa; (Note: we could help you by providing the hotel or domestic flight reservation copies for your Chinese Visa or the invitation letter for your China Group Visa)
Domestic flight/train to and out of Lhasa; (We can help you book the domestic flight/train ticket at the BEST price. Please contact us for details.)
Meals are not included but we will recommend some good ones for you according to your requirements. Usually, it takes 3-10 USD per person for each meal.
While the gratuity for guide and driver is NOT mandatory, it is expected. Based on their service, you can tip them on the last day of the tour. Each of you is suggested to tip them 5-10 USD/day in total;
All the commission and tax charged by PayPal, Bank, and government when making payment. (e.g. PayPal --- 4.2%. Wire transfer --- 2%);
Personal expenses, like laundry, phone call, snacks, soft drinks, optional tour activities, etc.
Anything not mentioned in the Inclusions.
What Our Customers Say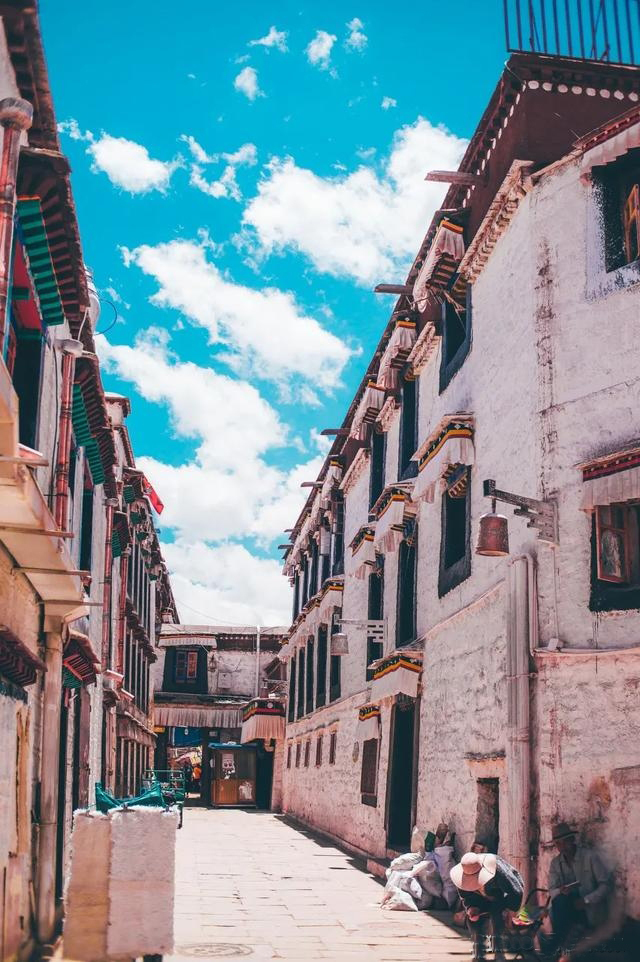 I just returned to Beijing yesterday and I wanted to let you know that I had a wonderful trip to Tibet. Your company arranged everything very well, and Lobsang was an excellent tour guide, I was deeply impressed by how hard-working and dedicated he was, especially when he helped arrange my nucleic a ....
Read more testimonials...
INQUIRY ABOUT THE TRIP
Email response within 0.5~24 hours.