14 Days Mt Kailash Kora with Mt Everest Tour
Mt Kailash Kora with Mt Everest Tour
Duration:

14 Days

Price:

From

USD2680

Route:

Lhasa- Gyantse - Shigatse - EBC - Mt Kailash Kora - Lake Manasarovar - Saga - Shigatse - Lhasa

Season:

Spring
Summer
Autumn
Winter

Tour Type:

Private Tour
Add

to Favorites
Overview
It is an adventurous and spiritual journey. This 14-day itinerary includes important sites in central and western Tibet, as well as Tibetan Buddhist culture. The tour starts in Lhasa, the holy city of Tibet, and you will visit the landmarks of Tibet in the first few days, such as Potala Palace, Jokhang Temple, Barkhor Street. Depart from Lhasa along the G318 Sino-Nepal Highway, pass by Yamdroktso Lake, Gyantse Kumbum, Shigatse Tashilhunpo Monastery, and head to Mount Everest Base Camp. Here, you will have a lifetime experience of facing the world's highest mountain.
Then you continue to the west of the Tibetan Plateau, overlooking Shishapangma Mountain (the 14th highest peak in the world), the azure Peikutso Lake, and the nomadic tents on the vast arid plain. Before Mount Kailash, you will visit the beautiful high-altitude holy lake "Mansarovar". After savoring the beauty of this great lake and the holy bath in the lake, you will head to Mount Kailash. Here you will start your 3-day pilgrimage kora. On the 52-kilometer trekking route, you can not only enjoy breathtaking views of the Sarshung Valley and Lachu Valley, but also get up close and personal with devout pilgrims from all corners of the world.
| Day | Route | Attractions & Activities |
| --- | --- | --- |
| 1 | Arrival in Lhasa (3650m) | Pick up and transfer to the hotel |
| 2 | Lhasa City | Potala Palace, Jokhang Temple, Barkhor Street, Tibetan Thangka Studio |
| 3 | Lhasa Sightseeing | Drepung Monastery, Sera Monastery |
| 4 | Lhasa - Gyantse - Shigatse | Yamdroktso Lake, Karola Glacier, Pelkor Chode Monastery |
| 5 | Shigatse - Tingri - Rongbuk - EBC | Rongbuk Monastery, Everest Base Camp |
| 6 | EBC - Saga | Peikutso Lake |
| 7 | Saga - Darchen | Enjoy the scenery along the way |
| 8 | Mt Kailash Kora①: Darchen - Dirapuk (4700m), Drive 5km, Trek 15km, Approx. 7~11hrs | Mt.Kailash kora |
| 9 | Mt Kailash Kora②: Dirapuk - Zutulpuk (4790m), Trek 22km, Approx. 11~14hrs | Mt.Kailash kora |
| 10 | Mt Kailash Kora③: Zutulpuk- Darchen, Trek 9km, Approx. 2~5hrs; Drive from Darchen -Manasarovar (4560m)-Zhongba, 340km, Approx. 5.5hrs | Manasarovar Lake |
| 11 | Zhongba - Lhatse, 470km, Approx. 8hrs | Enjoy the scenery along the way |
| 12 | Lhatse - Shigatse | Sakya Monastery |
| 13 | Shigatse - Lhasa, 300km, Approx. 6hrs | Tashilhunpo Monastery, Yarlung Tsangpo Valley |
| 14 | Departure from Lhasa | Send off to the airport/railway station |
This is the first day in Tibet. Your guide will greet you at Lhasa Gonggar Airport/Railway Station and transfer you to your hotel. It usually takes around 1.5hrs to drive from Lhasa Airport to downtown Lhasa and takes about 20mins from Lhasa Railway Station. Tourists could have a look at the Yarlung Tsangpo River, the largest and longest river in Tibet on their way to the hotel. After check-in, you can have a good rest first. And if you feel like going out, you can wander around the city. But just remember that don't take too much stuff, try to go with a light pack. Meanwhile, drink some more water, and do not move strenuously. It's really useful to get acclimatized to the high altitude.
Stay overnight in Lhasa
In the morning our guide will meet you at the hotel and first take you to visit the famous Potala Palace, the cardinal landmark of Tibet and the masterpiece of Tibetan architecture. It was first built by the 33rd King - Songtsen Gangpo in the 7th century and rebuilt later by the 5th Dalai Lama in the 17th century. Now it's a museum and world heritage site. 
In the afternoon, we will go to visit Jokhang Temple in the center of the Lhasa old town. Jokhang Temple is the most sacred temple in Tibet and it is always bustling with earnest local pilgrims since the early days. After that, you will take a walk around the Barkhor Street - one of the most devotional circuits as well as a crowded central market of Lhasa. Barkhor Street is a very ancient round street surrounding the Jokhang Temple and the locals are always proud of it. As a symbol of Lhasa, it's also a must-see place for visitors.
Stay overnight in Lhasa
In the morning, you are heading to Drepung Monastery, which means Monastery of Rice Heaps in the Tibetan language. It's a white magnificent building complex that looks also like rice heaps in the distance. Drepung monastery is the largest Tibetan Buddhist monastery, where lived more than 10 thousand monks in the past.
In the afternoon, you will pay a visit to Sera Monastery, which is one of the "great three" Gelug monasteries of Tibet. Monks debate from around 3pm to 5 pm. If the debate is not your type, you can also see the three sand Mandalas and colorful Rock Paintings of Buddha. Besides, the sight here is quite good because you can see wild roses around. That's why people also call it "the court of wild rose".
Stay overnight in Lhasa
From Lhasa to Gyantse is about 264km, en route you will pass by Gambala Mountain Pass (4790m), where's the best place to overlook the Yamdroktso Lake. Then head to Shigatse via the fertile Nyangchu Valley, a wide agricultural plain where yaks and horses are used by Tibetan farmers to cultivate this land.
Stay overnight in Shigatse
Tibet has a serious rule about the speed limit. Though from Shigatse to Everest region is only about 350km or so, no more than 40 km/hr speed limitation, and the many road checks dotted on the way, really slow us down. So be prepared to spend around 8~10hrs on the road including mealtime. The upside is the view along the way is superb. Also please take some snacks with you for the long-time driving.
In summer, usually May~Oct, you will stay overnight at Everest Tent Camp; in winter, usually Nov~Apr, you will stay at Rongbuk Monastery's guesthouse. There are dorm beds available in the 2 places. In both places, you can see the glorious Everest sunset if the weather is good.
Stay overnight at EBC
Get up early to enjoy a beautiful sunrise over the stunning landscape surrounding Mount Everest. You can see Mount Everest gradually emerging, the clouds being blown away by strong winds. If you are lucky, you will have the chance to see the famous "flag clouds" of Mount Everest. In the late morning, we need to travel 330 kilometers from EBC to Saga County via old Tingri, which takes about 8 hours. From old Tingri, you can see Mount Everest, Cho Oyu and Shishapangma at 8000m+ above sea level. The road runs parallel to the Himalayas. On the Nepalese side of the mountain range, it's called the Anapurna Mountains. In addition to overlooking the snow-capped peaks and the desolate wilderness, you can also enjoy the pure scenery of the cobalt blue Peikutso Lake (4600 meters).
In the morning, you will take an eco-bus (included in the cost) to Sarshung valley and start the trekking from there. Then you will meet your porters and yaks at Sarshung Valley(the cost of hiring yaks, horses, and porters are not included in the package). You'll trek about 15 km from Sarshung Valley to Drirapuk Monastery along the Lachu River Valleys. During your trekking today, you can see both west and north face of Mt.Kailash. Finally, you will visit Drirapuk Monastery and stay overnight here.
Stay overnight in Guesthouse, Dorm Bed
Today is the most challenging day of the trekking, you'll climb over the highest pass of the Kora, the Dromala pass(5630m). After a short rest at the top, we will climb down into the long valley and stop for lunch at the Shabjay Dakpo nomadic tent. On the way, you can have a rest in a teahouse. Then you will continue to the Zultulpuk , built by two important religious figures, Milarepa and Naro Bonchung. At last, you will visit Zutulpuk Monastery. You will find the footprint and handprint of Milarepa inside the cave.
Stay overnight in Guesthouse, Dorm Bed
It's an easy day of the trek. You'll trek 9km to complete the Kora then take the eco bus back to Darchen. According to Buddhism theory, doing a kora around a holy mountain for one circle can get rid of sins and miseries for the whole life. Only after going through lots of hardships, you can feel the happiness and gratification brought by Kora. Then you take the shuttle bus back to Darchen, about 3km. We will drive you from Darchen to Mansarovar, the top holy lake in Tibet. It's 40km to the southwest of Darchen. If the weather is good, you can see the splendid scenery of the lake Manasarovar. If you feel good, you can do a trek along the shore of the lake for a while. And then you'll head to Zhongba.
Stay overnight in Zhongba, Guesthouse
You will get back to Shigatse via Sakya County. There is a famous Tibetan Buddhism monastery in Sakya County - Sakya Monastery, the main monastery of Sakyapa, built in the 1360s. The walls around this monastery were mainly in gray, but the top part of the walls was painted in red and white stripes. That's why Sakyapa is also called Variegated Buddhism.
There are many cultural relics such as seals, Buddha statues, a large collection of books, more than 3000 exquisite murals, etc. The murals of the Yuan Dynasty are the most distinctive, which makes Sakya Monastery known as the "second Dunhuang".
Stay overnight in Shigatse
In the morning, we will visit the home of Panchen Lama - Tashilunpo Monastery, which was founded by the 1st Dalai Lama in 1447. It is a historic and culturally important monastery in Shigatse. It's located on the central hill of the city. The full name in Tibetan of the monastery means "all fortune and happiness gathered here" or "heap of glory".
Then, we will drive back to Lhasa from Shigatse along the Friendship Highway, via the northern route to Lhasa. It is the most direct route and usually takes around 6 hours to reach the capital. We will make several stops on the way in order to enjoy the views of the Yarlung Tsangpo River Valley.
Your tour ends today. Our guide and driver will collect you from your hotel to transfer to Lhasa Airport/Railway Station for your next destination.
Tour Price and Service
From US$2680 p/p
Based on 3-star hotels for 2 people in low seasons. Price varies according to travel season, number of people and level of accommodation.
INCLUSIONS
Tibet Tourism Bureau Permit and all other necessary permits to Tibet;
All entrance tickets fee for tourist attractions listed in the itinerary;
Experienced local English-speaking tour guide;
Travel-licensed vehicle according to group size & season as itinerary needed including gas and parking fee;
All lodging listed in the itinerary; it's your decision about the accommodation class: luxury 5-star international hotel, comfortable 4-star hotel, economic 3-star hotel, or guesthouse. Please tell us your preference;
Breakfasts provided by hotels;
Pick-up & Drop-off service from Airport/railway station;
Shuttle Bus fee get to and back from Kailash kora;
Travel Agency Liability insurance;
Government tax;
Express delivery fee of Permit (eg. SF. Express);
Food & lodgings for guide & driver;
Oxygen tank for emergency use;
Sleeping bags;
Two bottles of mineral water per person per day.
---
EXCLUSIONS
Yaks & herders during 3-Day Mt Kailash Kora;
Shuttle Bus fee at Lake Manasarovar: USD 43/person;
International flight to and out of China;
Chinese Visa/China Group Visa; (Note: we could help you by providing the hotel or domestic flight reservation copies for your Chinese Visa or the invitation letter for your China Group Visa)
Domestic flight/train to and out of Lhasa; (We can help you book the domestic flight/train ticket at the BEST price. Please contact us for details.)
Meals are not included but we will recommend some good ones for you according to your requirements. Usually, it takes 3-10 USD per person for each meal.
While the gratuity for guide and driver is NOT mandatory, it is expected. Based on their service, you can tip them on the last day of the tour. Each of you is suggested to tip them 5-10 USD/day in total;
All the commission and tax charged by PayPal, Bank, and government when making payment. (e.g. PayPal --- 4.4%. Wire transfer --- 2%);
Personal expenses, like laundry, phone call, snacks, soft drinks, optional tour activities, etc.
Anything not mentioned in the Inclusions.
What Our Customers Say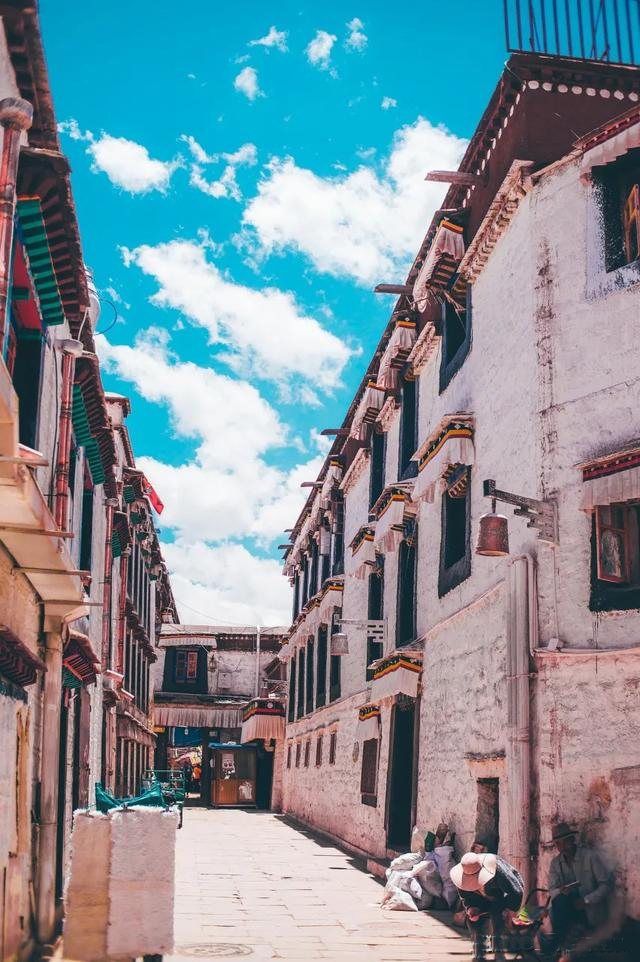 I just returned to Beijing yesterday and I wanted to let you know that I had a wonderful trip to Tibet. Your company arranged everything very well, and Lobsang was an excellent tour guide, I was deeply impressed by how hard-working and dedicated he was, especially when he helped arrange my nucleic a ....
Read more testimonials...
INQUIRY ABOUT THE TRIP
Email response within 0.5~24 hours.