10 Days Kunming Lijiang Shangri-La Lhasa Namtso Tour
Kunming Lijiang Shangri-La Lhasa Namtso Tour
Duration:

10 Days

Route:

Kunming - Lijiang - Shangri-La - Lhasa - Namtso - Lhasa

Season:

Spring
Summer
Autumn
Winter

Tour Type:

Private Tour
Add

to Favorites
Overview
This 10-day classic trip will take you to enjoy the highland natural view and brilliant culture from Yunnan to Tibet. Yunnan, characterized by its beautiful natural scenery, diverse ethnic customs, and pleasant climate, has become an important tourist destination, replete with tourist spots such as old Lijiang Ancient Town, magnificent Jade Dragon Snow Mountain, steep Tiger Leaping Gorge, and stunning Shangri-La. Tibet, due to its unique religious and cultural heritage, is considered one of the most enthralling places to visit in this world. Here you can see red and white Potala Place soaring in the middle of the city, the sacred Jokhang Temple with pious pilgrims, dazzling highland lake Namtso, etc.
| Day | Route | Attractions & Activities |
| --- | --- | --- |
| 1 | The Arrival at Kunming | Dian Lake, Dragon Gate, Flowers and Birds Market |
| 2 | Tour of Kunming | Stone Forest |
| 3 | Kunming to Lijiang | The Ancient Town of Lijiang |
| 4 | Lijiang to Shangri-La | The First Bend of Yangtze River, Tiger Leaping Gorge |
| 5 | Shangri-La | Songzanlin Monastery, Pudacuo National Park |
| 6 | Shangri-La To Lhasa | Pick up and transfer to the hotel |
| 7 | Lhasa Sightseeing | Potala Palace, Jokhang Temple, Barkhor Street |
| 8 | Lhasa Sightseeing | Drepung Monastery, Sera monastery |
| 9 | Lhasa-Namtso(4600m)-Lhasa, 500km, Approx. 9hrs | Namtso Lake |
| 10 | Lhasa departure | Send off to the airport/train station |
The arrival day at Kunming allows you to meet your tour agent and relax a bit before the exhilarating tour of the city. Your tour agent will guide to your hotel and provide you with the necessary travel permits.

Once rested, you'll get started with your tour of the city, beginning with the tour of the Western Hills known as the "Sleeping Beauty Hills". This is surely a memorable trip that allows you to luxuriate in the beauty of the Dian Lake, the largest fresh-body water in Yunnan. Along the lake shoreline, you can take a lovely walk along the fantastic parkways to explore its famous temples like the Taihua Temple and Huating Temple. There, you can climb up the magical Dragon Gate to get a panoramic view of the surroundings. After the Dragon Gate, you can visit the Flowers and Birds Market, by which you can experience the charm of The City of Flowers.
Stay overnight in Kunming
Right after breakfast, you can prep yourself for the 85-km trip to the majestic Stone Forest with its awesome Karst landform. It is a UNESCO World Nature Heritage, characterized by grey limestone pillars. Weathered-beaten by the passing of time, these limestone formations create an illusion of a forest. You can take a walk around the Greater Stone Forest and marvel at the gray-back stone peaks. You can also ascend to the forest to get a panoramic view of this fabulous stone forest. The Stone Forest is situated in Shilin Yi Autonomous County. It is reachable within one and a half hours by bus and within 2 hours by train. Also, it's accessible within 20 minutes by a high-speed train.
In the late afternoon, you will take a flight to Lijiang. The flight duration is 1 hour.
Stay overnight in Lijiang
You will spend your full day exploring the ancient town of Lijiang including the Naxi Dongba culture.

Here, you can get acquainted with the Naxi people, houses, writings, ancient music, dance, and culture. The first stopover is the Yuhu Village, perched at the foot of the Jade Dragon Snow Mountain. Here, you can visit the former residence of Joseph Rock, an Austrian-American Botanist who did extensive research on the Naxi minority. Afterward, you can visit Baisha Village and see the Baisha Mural Paintings. You can also drop by Dabaoji Palace and Liuli Temple. Other places to visit this day include the Dongba Culture Museum, The Black Dragon Pool Park, Lijiang Ancient Town, the Mufu Palace also Known as the forbidden city of Lijiang, the Sifang Street Square, The Lion Hill, and the Wanggu Tower.
Stay overnight in Lijiang
Once you've finished your breakfast, get ready to take a 45-minute drive to the First Bend of Yangtze River. Here, you'll get to see the magnificent Yangtze River turn almost 180-degree. The view is surely breathtaking. You can also visit the Chain Bridge in Shigu town. Afterward, you can view the deepest and most majestic river canyon of the world called the Tiger Leaping Gorge. This canyon measures almost 15 km. Here, you'll experience the 1,000 stairs along the plank road going to the Tiger Leaping Rock. Soon after, you'll move to Shangri-La which is a two-hour drive away. Along the way, you'll see fabulous views, and upon arrival at Shangri-La, you'll be sent to your hotel and you're free to explore the city at night.
Stay overnight in Shangri-La
Shangri-La has been made famous by the novel of James Hilton—Lost Horizon. So, touring Shangri-La is like reliving what James Hilton had seen before. Here, you'll see the Songzanlin Monastery, known as the "Little Potala Palace" and the largest Buddhist monastery in Yunnan. You can walk up the 143 steps of the monastery and visit the major lamasery buildings. If there is ample time, you can also take a jaunt to Lamuyangcuo Lake and enjoy its majestic view.

Later in the day, you can visit the Pudacuo National Park, home to diverse species of fauna and flora. Stroll along the Shudu Lake shoreline and hike to the Bita Lake. The tour may also include a visit to an actual Tibetan family to get an in-depth experience of Tibetan lifestyle.
Stay overnight in Shangri-La
From Shangri-La, you'll board a plane to Lhasa. Upon arrival at Lhasa Gonggar Airport, your guide will meet up with you and escort you to your hotel. Along the road from the airport, you'll get a glimpse of the beautiful Yarlung Tsangpo River. You'll also see colorful flags and Big Buddha engravings along the way. Upon reaching your hotel, you can rest for a while or explore the adjacent places to your hotel to acclimate yourself with the plateau weather.
Stay overnight in Lhasa
On your third day, you will be feeling much more acclimatized to Lhasa's high elevation. It is an excellent idea to spend the day exploring the Potala Palace, which is the winter palace of the Dalai Lama. The superb collections of Potala Palace are the gilded burial stupas of former Dalai Lamas and meditation cave of the 33rd great king of Tibet. It is best to explore the inside of the Potala in the morning for 2-3 hours. Afterward, you can walk the pilgrimage route around the Potala Palace.
In the afternoon, you will head to the Jokhang Temple, which is well known as the center of the Tibetan Buddhism, features Buddhist prayer wheels, reclining deer, and golden sutra streamers. Also, you can see a great many of pilgrims praying in front of the temple and do kora with local pilgrims.
After visiting the Jokhang Temple, you can stroll in the old alleys of Barkhor Street, where you may drink the sweet tea, chat with locals to experience the real-life in Lhasa.
Stay overnight in Lhasa
In the morning, you are heading to Drepung monastery, which means Monastery of Rice Heaps in the Tibetan language. It's a white magnificent construction that looks also like a pile of rice heaps in the distance. Drepung monastery is the largest Tibetan Buddhist monastery, where lived more than 10 thousand monks before Tibet liberation.
In the afternoon, tourists will pay a visit to Sera Monastery, which is one of the "great three" Gelug monasteries of Tibet. Monks debate from around 3 pm to 5 pm. It's very attractive even if you don't understand what they are talking about at all. If the debate is not your type, you can also see the three sand Mandalas and colorful Rock Painting of Buddha inside the monastery.
Stay overnight in Lhasa
Today you are going to see Namtso Lake, one of the three most holy lakes in Tibet. It's also the highest lake in the world and the third largest salt lake in China. The name of Namtso means "lake from heaven" in the Tibetan language. And the gorgeous landscape is really like heaven. You will be totally intoxicated in it. After that, we will go back to Lhasa by passing through Yampachen(4300m) and Tsuphu Monastery(4300).
Located 92km from Lhasa city, Yampachen is rich in geothermal energy and is known for hot spring bath. People enjoy the blue sky and white cloud when taking a bath in the outdoor hot spring. It's optional.
Stay overnight in Lhasa
Your Tibet tour ends today. After breakfast, you will be free in the morning. Our staff will collect you at your hotel to transfer to Lhasa Airport/Railway Station.
Our Service
INCLUSIONS
Tibet Tourism Bureau Permit (TTB) and all other necessary permits to Tibet;
All entrance tickets fee for tourist attractions listed in the itinerary;
Experienced local English-speaking tour guide;
Travel-licensed vehicle according to group size & season as itinerary needed including gas and parking fee;
All lodging listed in the itinerary; it's your decision about the accommodation class: luxury 5-star international hotel, comfortable 4-star hotel, economic 3-star hotel, or guesthouse. Please tell us your preference;
All meals listed in the above itinerary;
Pick-up & Drop-off service from Airport/railway station;
Travel Agency Liability insurance;
Government tax;
Express delivery fee of Permit (eg. SF. Express);
Food & lodgings for guide & driver;
Oxygen tank for emergency use;
Sleeping bags;
Two bottles of mineral water per person per day.
EXCLUSIONS
International flight to and out of China;
Chinese Visa/China Group Visa; (Note: we could help you by providing the hotel or domestic flight reservation copies for your Chinese Visa or the invitation letter for your China Group Visa)
Domestic flight/train to and out of Lhasa; (We can help you book the domestic flight/train ticket at the BEST price. Please contact us for details.)
Meals are not included but we will recommend some good ones for you according to your requirements. Usually, it takes 3-10 USD per person for each meal.
While the gratuity for guide and driver is NOT mandatory, it is expected. Based on their service, you can tip them on the last day of the tour. Each of you is suggested to tip them 5-10 USD/day in total;
All the commission and tax charged by PayPal, Bank, and government when making payment. (e.g. PayPal --- 4.2%. Wire transfer --- 2%);
Personal expenses, like laundry, phone call, snacks, soft drinks, optional tour activities, etc.
Anything not mentioned in the Inclusions.
What Our Customers Say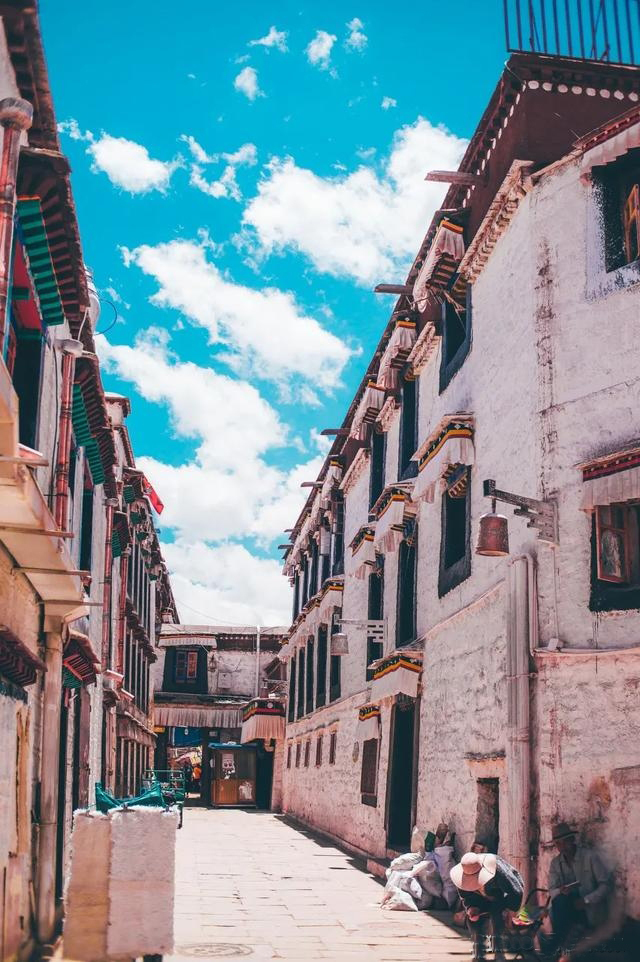 I just returned to Beijing yesterday and I wanted to let you know that I had a wonderful trip to Tibet. Your company arranged everything very well, and Lobsang was an excellent tour guide, I was deeply impressed by how hard-working and dedicated he was, especially when he helped arrange my nucleic a ....
Read more testimonials...
INQUIRY ABOUT THE TRIP
Email response within 0.5~24 hours.