10 Days Kunming Dali Lijiang Shangrila Lhasa Tour
Kunming Dali Lijiang Shangrila Lhasa Tour
Duration:

10 Days

Route:

Kunming-Dali-Lijiang-Shangrila-Lhasa

Season:

Spring
Summer
Autumn
Winter

Tour Type:

Private Tour
Add

to Favorites
Overview
This 10-day Kunming Dali Lijiang Shangrila Lhasa Tour takes you to the most famed sights in Yunnan & Lhasa. Dali lies on the western edge of Erhai Lake at an altitude of 1900m, with a backdrop of the imposing 4000m-tall Jade Green Mountains; Lijiang's maze of cobbled streets, Nakhi old wooden buildings and flowing ice water melted from Jade Dragon Snow Mountain tell us that it was one of the famous towns on the Tea-Horse Ancient Road; Shangrila was described to be a utopia and ruled by a Tibetan Buddhist monastery, mysterious and harmonious; Lhasa, the sacred city and spiritual center of the Tibetan world, with Tibetan Buddhist prayer flags flying everywhere. Here you will visit magnificent monasteries, witness devout pilgrims, and enjoy the holy lake of Yamdrok, dotted like green gems on the vast plateau. This route is absolutely a good choice for photographers.
| Day | Route | Attractions & Activities |
| --- | --- | --- |
| 1 | Kunming Airport - Dali | Yunnan Ethnic Village |
| 2 | Dali | Xizhou Village, Erhai Lake, Three Pagodas of the Chongsheng Temple |
| 3 | Lijiang | Jade Dragon Snow Mountain, Baisha Town, Black Dragon Pool Park |
| 4 | Lijiang - Shangrila | The first important bend of the Yangtze River, Tiger Leaping Gorge |
| 5 | Shangrila | Songzanlin Lamasery, Potatso National Park |
| 6 | Flight: Diqin(Shangrila) - Lhasa | Send off and pick up |
| 7 | Lhasa Sightseeing | Drepung Monastery, Sera monastery |
| 8 | Lhasa City | Potala Palace, Jokhang Temple, Barkhor Street |
| 9 | Lhasa - Yamtrok - Lhasa | Yamdroktso Lake |
| 10 | Departure from Lhasa | Send off to the airport/railway station |
Arrival at Kunming Airport, your Yunnan guide & driver will be there to greet you, then send you to the high-speed train station to Dali. It takes about 2 hrs to get to Dali.
If your flight arrives in the morning, then you have enough time to visit the Yunnan Ethnic Village. It's a window reflecting and displaying the social and cultural customs of 26 ethnic groups of Yunnan.
Stay overnight in Dali
Today, you will start to explore the ancient land of Dali.
First, you will visit the house of Bai people in Xizhou Village. This ancient village lies on the very foot of the Cangshan Mountains. There, you'll get to see clear-flowing springs and other picturesque views. You will also see some authentic houses of the Bai minority people. You'll also get acquainted with the Bai traditions including their dresses and customs. You can then try their cold and spicy-flavored local delicacies. Though rapidly modernizing, this village still exudes its old settlement charm.
Erhai Lake and Cangshan Mountain nestle close together. When in this village, you should not miss riding on a horse-drawn carriage. You'll enjoy it as you tour along the shorelines of Erhai Lake. You can take your lunch at one of the popular restaurants along the lakeshore.
Of course, you shouldn't miss the remarkable Three Pagodas of the Chongsheng Temple. Located some 1.5 km north of the old Dali town, these Three Pagodas face the Erhai Lake. Like three rocket ships, they tower aloft in a triangle configuration. These Pagodas are truly old, having been built a thousand years ago. Then drive 2 hours to Lijiang.
Stay overnight in Lijiang
You will visit the Jade Dragon Snow Mountain! This is a mountain range consisting of 13 peaks shaped like a prostrated jade dragon. The Jade Dragon Snow Mountain is popular for its breathtaking views and is considered to be the holy mountain for Naxi people. There, you can walk, ride a horse or take the tourist cable car going up to 15,350 ft. At the top, you'll get a birds-eye-view of stunning natural beauty such as spruces, meadows, pines, and clouds.
After basking in the beauty of the Jade Dragon Snow Mountain, you can drive further to Baisha Town. There you'll get to see the fantastic Baisha Mural Paintings. And there, you can visit the Museum of Naxi Dongba Culture. This museum is in itself an awesome attraction. And, you'll learn more about the culture and folklore of Naxi People. If time permits, you can drop by the Black Dragon Pool Park. Afterward, your guide will lead you back to your hotel for a good night rest.
Stay overnight in Lijiang
After taking your breakfast, you will then travel to Shigu (Stone Drum). This old town is known for its famous stele that appears like a drum. Shigu perches on a mountain, right above where the Yangtze River makes its marvelous bend. Shigu is also famous for the first important bend of the Yangtze River. About 71 km from Lijiang, the Yangtze makes an extraordinary turn. This fantastic turn is almost 180-degrees and forms a V-shaped bend. This Yangtze bend creates marvelous views that are surely worth seeing.
Further ahead is the Tiger Leaping Gorge. There, you'll find one of the best trekking trails in the world. The gorge itself is a sight to behold because it is very deep. Afterward, your tour guide will drive you to Shangri-La City. This trip is 100-km long. The trip from Lijiang to Shangri-La takes around four hours. Natural sceneries along the way will no doubt mesmerize you.
The rest of the day is for your to acclimatize and relax in Shangri-La county.
Stay overnight in Shangri-La county
After taking your breakfast, you will start your tour in Shangri-La. Shangri-La is made famous by James Hilton in his novel "Lost Horizon." He depicted it as an isolated paradise where people live contently and happily.
Named after Hilton's mythical city, Shangri-La is a paradise in itself. The first place you'll visit there is the Songzanlin Lamasery tagged as the "Little Potala Palace." It is the largest lamasery in Yunnan Province. At Songzanlin Lamasery, you will also see fantastic murals and Buddhist statues. There, you can revitalize your spiritual self.
Afterward, you'll get to visit Potatso National Park. You'll see gorgeous meadows and wetlands there. You'll also witness diverse fauna and flora. Yet, you should never miss the mesmerizing Bitahai Lake. It is the highest lake in the province. Like a magical mirror, it vividly reflects its surroundings. It reflects the adjacent snow-capped mountains, lush verdant forest, and the bluish sky! You should also never miss the Shudu Lake where along its shores graze myriads of herds and flocks. You will get to see likewise the Three Parallel Rivers of Yunnan at Potatso National Park. Lastly, you can grab a chance to spend an evening socializing with a local Tibetan family there.
Stay overnight in Shangri-La
Earlier morning you will be transferred to Shangrila Airport to take a flight to Lhasa. Say goodbye to your Yunnan guide & driver.
Your Tibetan guide & driver will be at Lhasa Airport to greet you and transfer you to your hotel in downtown Lhasa. The rest of the day is your free time. You can wander around on your own but do not overtax yourself. The first day's well-rest is crucial to acclimatize the high altitude. Remember to drink lots of water, eat light, and not to shower.
Stay overnight in Lhasa
In the morning, you are heading to Drepung monastery, which means Monastery of Rice Heaps in the Tibetan language. It's a white magnificent building complex that looks also like piles of rice heaps in the distance. Drepung monastery is the largest Tibetan Buddhist monastery, where lived more than 10 thousand monks in the past.
In the afternoon, tourists will pay a visit to Sera Monastery, which is one of the "great three" Gelug monasteries of Tibet. Its most famous Buddhist debate is held around 15:00 to 17:00. If the debate is not your type, you can also enjoy the three sand Mandalas and colorful Rock Paintings of Buddha.
Stay overnight in Lhasa
In the morning our guide will meet you at the hotel and first take you to visit the famous Potala Palace, the cardinal landmark of Tibet and the masterpiece of Tibetan architecture. It was first built by the 33rd King - Songtsen Gangpo in the 7th century and rebuilt later by the 5th Dalai Lama in the 17th century. Now it's a museum and world heritage site. 
In the afternoon, we will go to visit Jokhang Temple in the center of the Lhasa old town. Jokhang Temple is the most sacred temple in Tibet and it is always bustling with earnest local pilgrims since the early days. After that, you will take a walk around the Barkhor Street - one of the most devotional circuits as well as a crowded central market of Lhasa. Barkhor Street is a very ancient round street surrounding the Jokhang Temple and the locals are always proud of it. As a symbol of Lhasa, it's also a must-see place for visitors.
Stay overnight in Lhasa
Today we will drive from Lhasa to Yamdrotso Lake along the well-paved Friendship Highway via Kamba-la Pass (4790m). Covering 638Km², Yamdrok Lake is one of the top three sacred lakes in Tibet. The lake is surrounded by many snow-capped mountains and is fed by numerous small streams. At a far distance of Yamdrotso, Mt. Nojin Kangtsang (7191m) stands proud and tall, which is the highest mountain near Lhasa.
Stay overnight in Lhasa
Your tour ends today. Our guide and driver will collect you from your hotel to transfer to Lhasa Airport/Railway Station for your next destination.
Our Service
INCLUSIONS
Tibet Tourism Bureau Permit and all other necessary permits to Tibet;
All entrance tickets fee for tourist attractions listed in the itinerary;
Experienced local English-speaking tour guide;
Travel-licensed vehicle according to group size & season as itinerary needed including gas and parking fee;
All lodging listed in the itinerary; it's your decision about the accommodation class: luxury 5-star international hotel, comfortable 4-star hotel, economic 3-star hotel, or guesthouse. Please tell us your preference;
Breakfasts provided by hotels;
Pick-up & Drop-off service from Airport/railway station;
Travel Agency Liability insurance;
Government tax;
Express delivery fee of Permit (eg. SF. Express);
Food & lodgings for guide & driver;
Oxygen tank for emergency use;
Two bottles of mineral water per person per day.
EXCLUSIONS
International flight to and out of China;
Chinese Visa/China Group Visa; (Note: we could help you by providing the hotel or domestic flight reservation copies for your Chinese Visa or the invitation letter for your China Group Visa)
Domestic flight/train to and out of Lhasa; (We can help you book the domestic flight/train ticket at the BEST price. Please contact us for details.)
Meals are not included but we will recommend some good ones for you according to your requirements. Usually, it takes 3-10 USD per person for each meal.
While the gratuity for guide and driver is NOT mandatory, it is expected. Based on their service, you can tip them on the last day of the tour. Each of you is suggested to tip them 5-10 USD/day in total;
All the commission and tax charged by PayPal, Bank, and government when making payment. (e.g. PayPal --- 4.2%. Wire transfer --- 2%);
Personal expenses, like laundry, phone call, snacks, soft drinks, optional tour activities, etc.
Anything not mentioned in the Inclusions.
What Our Customers Say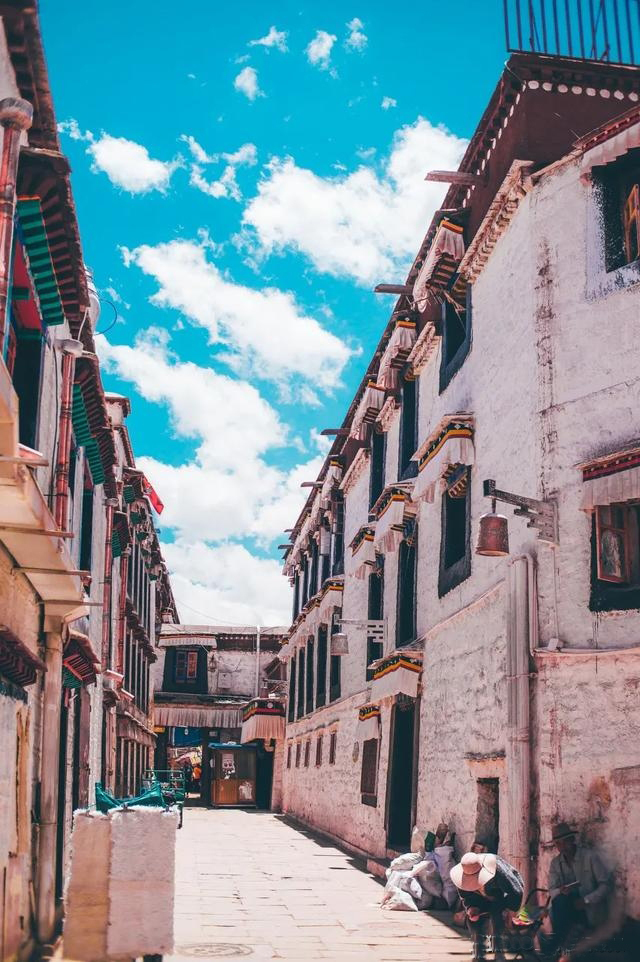 I just returned to Beijing yesterday and I wanted to let you know that I had a wonderful trip to Tibet. Your company arranged everything very well, and Lobsang was an excellent tour guide, I was deeply impressed by how hard-working and dedicated he was, especially when he helped arrange my nucleic a ....
Read more testimonials...
INQUIRY ABOUT THE TRIP
Email response within 0.5~24 hours.