12 Days Sichuan Tibet Hwy 4WD Tour
Sichuan Tibet Hwy 4WD Tour
Duration:

12 Days

Route:

Chengdu – Kangding - Bomi – Nyingtri - Lhasa

Season:

Spring
Summer
Autumn
Winter

Tour Type:

Private Tour
Add

to Favorites
Overview
The classic journey along Sichuan-Tibet Highway(usually refers to the south route G318) covers its essence and takes you through vast, open landscapes with majestic peaks vaulting skyward. The plateau areas are dotted with castellated Tibetan homes and an infinite number of contentedly munching yaks. You'll encounter from time to time and see pilgrims prostrating their way to Lhasa. Along the way, you will pass through the western Sichuan plateau, Litang grassland, Hengduan Mountains, Nyingchi forest, snow peaks and crystal glaciers as well as other geographical landscapes, and finally arrive at the holy city of Lhasa. Here you will stay 2 days for sightseeing and discover the local landmarks and lifestyle. This route is NOT available for international tourists for the time being.
| Day | Route | Attractions & Activities |
| --- | --- | --- |
| 1 | Chengdu - Kangding | Pick up from your hotel |
| 2 | Kangding - Mugecuo - Paoma Mountain - Kangding | Lake Mugecuo, Paoma Mountain |
| 3 | Kangding - Xindu Bridge - Litang | Xindu Bridge, Litang |
| 4 | Litang - Batang | Sister Lake, Cuopu Valley |
| 5 | Batang - Markham - Dzogang | Markham |
| 6 | Dzogang - Pomda - Ranwu | Ranwu Lake |
| 7 | Ranwu - Bomi | Laigu Glacier, Midui Glacier |
| 8 | Bomi - Lulang - Nyingtri | Guxiang Lake, Lunang Scenic Area |
| 9 | Nyingtri - Draksumtso - Lhasa | Draksum-tso Lake |
| 10 | Lhasa City | Potala Palace, Jokhang Temple, Barkhor Street |
| 11 | Lhasa Suburb | Norbulingka, Drepung Monastery |
| 12 | Departure from Lhasa | Send off to the airport/railway station |
Early morning, we will pick you up at your hotel in Chengdu city. Here it goes the very beginning of your Sichuan-Tibet Hwy 4WD land cruiser tour. Hooray~~ Today's journey will pass by Ya'an and Luding, to finally arrive in Kangding. Ensconced in a steep river valley at the confluence of the swift Zheduo and Yala Rivers and towered over by mighty Gongga Shan(7556m), Kangding(pop 82,000; elev 2616m) is famous throughout China for a popular love song that the town's surrounding scenery inspired. The town has long been a trade centre between Han & Tibetan cultures, with the exchange of wool, herbs and bricks of tea from Ya'an wrapped in yak hide. It also served as an important staging post on the road to Lhasa, as indeed it does today.
Stay overnight in Kangding
Kangding is nestled in a deep river valley at the point where the fast-flowing Yala meets the raging Zheduo which roars its way right through the town center. More poignantly, Kangding has for centuries also been the point at which two very different cultures converge.
Stay overnight in Kangding
Today, we are going through Xindu Bridge then to Litang. Xindu Bridge is a highlight on the Sichuan-Tibet highway. It's also called photographers' paradise, as well as the world of light and shadow. The beautiful natural scenery, trees, grass plants, dotted Tibetan-style dwellings, cattle, and sheep attract tourists to come here to take pictures of splendid moments.
Litang is famed as the birthplace of the 7th and 10th Dalai Lamas. Litang lies at an altitude of 4014m, so it's called the world's high city. Litang is more like a hidden paradise, where you can feel the magnificent grassland and worship Tibetan Buddhism.
Stay overnight in Litang
From Litang to Batang, the altitude drops from 4014m to 2589m, and the surrounding scenery has also changed from green grasslands to bare mountains. One of the highlights is the alpine lakes in Haizi Mountain in Batang County, and the largest lake on Haizi Mountain is the Sister Lake. Besides the Sister Lake, another recommended spot is Cuopu Valley, which is surrounded by mountains and gorges. There is a square kilometer area covered with hot springs, on the slopes, beside the highway, in the forest, in the fields, under the cliffs, and by the river.
Stay overnight in Batang
From Batang to Markham, enjoy the scenery all the way! You will enter Tibet's territory today. Congrats! You made it, half-way of your journey already. For centuries, Markham has been a strategic crossroads town on the salt and tea trade routes between Tibet and Sichuan.
Stay overnight in Dzogang
From Dzogang to Pomda, the road condition is good. Known as Bangda in Chinese, Pomda is 4390 meters above sea level and is the intersection of the southern and northern Sichuan-Tibet highways. It used to be the obligatory stop of the famous "tea horse road" in the past. It is located on the 318 national roads between Dzogang and Basu.
After passing Pomda, you'll not only experience the precariousness and desolation of the Nu River Grand Canyon and the "72 turns of Sky Road", but also enjoyed the beautiful scenery of the idyllic scenery between the canyons. After getting out of the canyon, you will find that the sky is getting clearer and the horizon is getting wider. You will see snow-capped mountains and a big Ranwu Lake, and the Ranwu Town is near.
From Ranwu to Bomi, you can also visit Laigu Glacier and Midui Glacier. Laigu Glacier is one of the three largest glaciers in the world. Melted ice and snow flows into Ranwu Lake, which is the source of Parlung Zangbo River. Midui Glacier is the most important marine glacier in Tibet. It is one of the three major marine glaciers in China and the lowest in the world. All the way, besides glaciers, you will see the dense alpine forest, deep gorges, clear stream, blue sky, snow peaks, high waterfall, etc. You will arrive at Bomi County in the evening.
Stay overnight in Bomi
Drive from Bomi to Nyingchi, with a total distance of 230 km. Along the famous National Highway 318, there are series of stunning plateau scenery. En route, you will pass by Guxiang Lake which is a beautiful park, get through Tongmai Bridge which is a natural barrier, the gorgeous tiny rural village of Tashigang and Lulang Forest. Lulang Forest is the highlight of this part. It's 3,700 meters above sea level and located on Sichuan-Tibet highway, about 80 kilometers away from Bayi Town, Nyingchi. Lulang is a typical long plateau mountain meadow. From the viewing platform of Lulang, you can see the famous Namcha Barwa Peak.
A hard ride today from Nyingri to Lhasa for abt 8hrs or so, en route, visit the beautiful Draksumtso Lake. Draksum-tso Lake is a sacred lake of the Nyingma (Red) sect of Tibetan Buddhism. Continue ahead until you reach the Mila Mountain Tunnel. Mila Mountain is the last high mountain on 318 national Sichuan-Tibet Highway before entering Lhasa, with an altitude of 5013 meters. In the afternoon, you will arrive in Lhasa.
Stay overnight in Lhasa
In the morning our guide will meet you at the hotel and first take you to visit the famous Potala Palace, the cardinal landmark of Tibet and the masterpiece of Tibetan architecture. It was first built by the 33rd King - Songtsen Gangpo in the 7th century and rebuilt later by the 5th Dalai Lama in the 17th century. Now it's a museum and world heritage site. 
In the afternoon, we will go to visit Jokhang Temple in the center of the Lhasa old town. Jokhang Temple is the most sacred temple in Tibet and it is always bustling with earnest local pilgrims since the early days. After that, you will take a walk around the Barkhor Street - one of the most devotional circuits as well as a crowded central market of Lhasa. Barkhor Street is a very ancient round street surrounding the Jokhang Temple and the locals are always proud of it. As a symbol of Lhasa, it's also a must-see place for visitors.
Stay overnight in Lhasa
In the morning, we will go to visit Norbulingka. Norbulingka is a typical Tibetan-style royal garden, the summer resort of the Dalai Lama. There are a lot of towering trees, exotic flowers and plants in the Garden, as well as many collections of cultural relics, Buddha statues, pagodas, thangkas, murals, etc. They are all very precious treasures.
In the afternoon, you are heading to Drepung Monastery, which means Monastery of Rice Heap in the Tibetan language. The entire monastery is large in scale and the white buildings cluster and covers the hillsides. Drepung monastery is the largest Tibetan Buddhist monastery, also the highest-ranking monastery in the Gelug Sect.
Stay overnight in Lhasa
Your tour ends today. Our guide and driver will collect you from your hotel to transfer to Lhasa Airport/Railway Station for your next destination.
Our Service
INCLUSIONS
Tibet Tourism Bureau Permit and all other necessary permits to Tibet;
All entrance tickets fee for tourist attractions listed in the itinerary;
Experienced local English-speaking tour guide;
Travel-licensed vehicle according to group size & season as itinerary needed including gas and parking fee;
All lodging listed in the itinerary; it's your decision about the accommodation class: luxury 5-star international hotel, comfortable 4-star hotel, economic 3-star hotel, or guesthouse. Please tell us your preference;
Breakfasts provided by hotels;
Pick-up & Drop-off service from Airport/railway station;
Travel Agency Liability insurance;
Government tax;
Express delivery fee of Permit (eg. SF. Express);
Food & lodgings for guide & driver;
Oxygen tank for emergency use;
Two bottles of mineral water per person per day.
EXCLUSIONS
International flight to and out of China;
Chinese Visa/China Group Visa; (Note: we could help you by providing the hotel or domestic flight reservation copies for your Chinese Visa or the invitation letter for your China Group Visa)
Domestic flight/train to and out of Lhasa; (We can help you book the domestic flight/train ticket at the BEST price. Please contact us for details.)
Meals are not included but we will recommend some good ones for you according to your requirements. Usually, it takes 3-10 USD per person for each meal.
While the gratuity for guide and driver is NOT mandatory, it is expected. Based on their service, you can tip them on the last day of the tour. Each of you is suggested to tip them 5-10 USD/day in total;
All the commission and tax charged by PayPal, Bank, and government when making payment. (e.g. PayPal --- 4.2%. Wire transfer --- 2%);
Personal expenses, like laundry, phone call, snacks, soft drinks, optional tour activities, etc.
Anything not mentioned in the Inclusions.
What Our Customers Say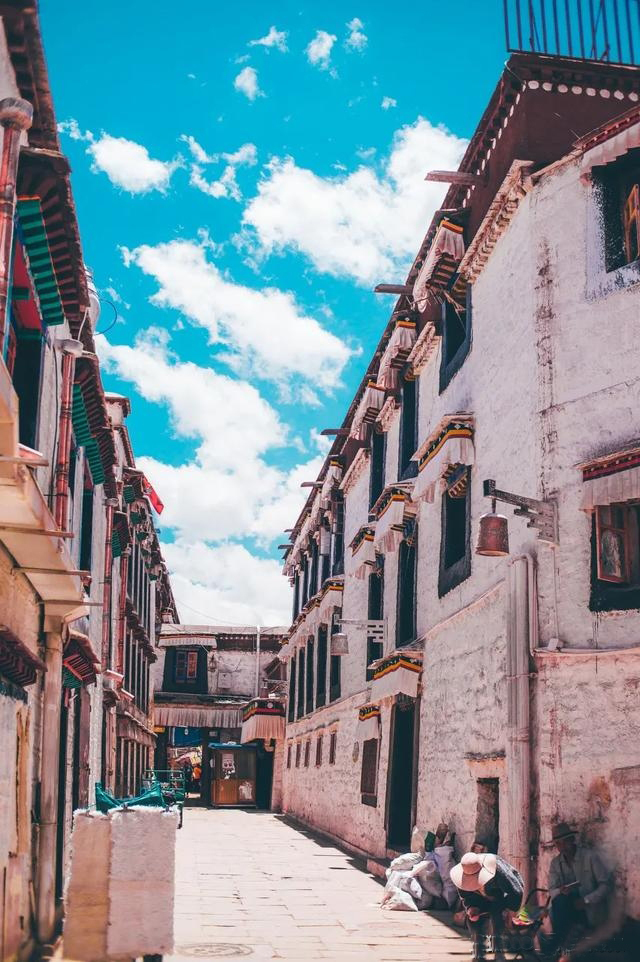 I just returned to Beijing yesterday and I wanted to let you know that I had a wonderful trip to Tibet. Your company arranged everything very well, and Lobsang was an excellent tour guide, I was deeply impressed by how hard-working and dedicated he was, especially when he helped arrange my nucleic a ....
Read more testimonials...
INQUIRY ABOUT THE TRIP
Email response within 0.5~24 hours.