8 Days Memorable In-depth Family Tibet Tour
Memorable In-depth Family Tibet Tour
Duration:

8 Days

Price:

From

USD965

Route:

Lhasa - Gyantse - Shigatse - Lhasa

Season:

Spring
Summer
Autumn
Winter

Tour Type:

Private Tour
Add

to Favorites
Overview
For your family, this is a golden route to discover the essence of Tibetan culture and nature including Lhasa, Gyantse and Shigatse. Although the time is short, it is full of adventure. When you immerse yourself in this sacred and ancient city, you will be captivated by the bustling streets of Lhasa; when you visit the most revered palaces and temples, you may realize something of the profound Tibetan Buddhism. The tour will also invite you to pay a visit to a Tibetan family, as well as a short hike around the turquoise Yamdroktso Lake.
| Day | Route | Attractions & Activities |
| --- | --- | --- |
| 1 | Arrival in Lhasa (3650m) | Pick up and transfer to the hotel |
| 2 | Lhasa City | Potala Palace, Jokhang Temple, Barkhor Street |
| 3 | Experience First-hand Tibetan Culture | Visit a Tibetan Village |
| 4 | Lhasa Suburb | Drepung Monastery, Sera Monastery |
| 5 | Lhasa- Gyantse (4040 m), 262km, Approx 6.5hrs | Yamdrok Lake, Karola Glacier, Pelkor Chöde Monastery, Dzong Fortress |
| 6 | Drive from Gyantse to Shigatse | Pala Manor, Tashilhunpo Monastery |
| 7 | Shigatse - Lhasa | Yarlung Tsangpo Valley |
| 8 | Lhasa departure | Send off to the airport/railway station |
When you arrive in Lhasa, our staff will pick you up at Lhasa Airport/ Railway Station and transfer you to the hotel. From the airport, it takes about 1.5 hours. From the train station, it only takes 20 minutes. Afterward, it's better to relax and take it easy on the first day to get acclimatized to high altitude and alleviate the jet lag. You might go to the local market and wander around the city on your own but try not to overtax yourself.
Stay overnight in Lhasa
In the morning your guide will meet you at the hotel and take you to visit the famous Potala Palace, the cardinal landmark of Tibet and the masterpiece of Tibetan architecture. It was first built by the 33rd King Songtsen Gangpo in the 7th century and rebuilt later by the 5th Dalai Lama in the 17th century. Now it is a museum and world heritage site.
In the afternoon, we will go to visit Jokhang Temple in the center of the old Lhasa city. Jokhang Temple is the most sacred temple in Tibet and it is always bustling with earnest local pilgrims since the early days. After that, you will take a walk around the Barkhor Street which is one of the most devotional circuits as well as a crowded central market of Lhasa. Barkhor Street is a very ancient round street surrounding the Jokhang Temple and the locals are always proud of it. As a symbol of Lhasa, it is also a must-see place for visitors.
Stay overnight in Lhasa
After breakfast, your family will prepare for a visit to an actual Tibetan village where you and your kids will get a memorable first-hand experience of how a Tibetan family spends its daily life. Of course, during this visit, you will get to try and taste the unique homemade Tibetan milk tea and food. You can likewise take this opportunity to learn more about the religious belief of the local Tibetans by visiting a local Tibetan place of worship. You and your kids can also take this opportunity to learn how to make thangka, pulu, and some Tibetan native snacks.
Stay overnight in Lhasa
Today's first attraction is Drepung Monastery. Drepung means "piles of rice" in Tibetan, which symbolizes prosperity. It's the world's largest monastery that housed more than 10,000 monks in the past. Also, It's the highest-ranking monastery in the Gelug Sect. After lunch, you will continue to visit the Sera Monastery, the most beautiful Tibetan monastery in Lhasa. The most attractive activity at Sera Monastery is to watch Buddhist scriptures debating from around 3 to 5 PM in the afternoon.
Stay overnight in Lhasa
After breakfast, you will be off for a six-and-a-half-hour drive to Gyantse. Along the way, you will drop by the famous Yamdrok Lake—the largest fresh-water lake in the northern part of the Himalayan Mountains. It covers an area of over 675 square meters from north to south and appears like a precious jewel clasped by the hands of the towering mountains. Along the lakeshore stand isolated Tibetan villages, and further ahead, your family can readily enjoy the idyllic view of the expansive Tibetan fertile pastures, with yaks and sheep dotting the scenery. Up ahead the Yamdrok Lake, you can take a glimpse of the massive Karola Glacier, very impressive along the right side of the road.

By the time you arrive at the historical city of Gyantse, you would surely be feeling the pangs of hunger and would crave for a sumptuous lunch. Hence, a good lunch at Gyantse is a must. Afterwards, you will travel further to the Pelkor Chöde Monastery. Here, in this single monastery, the three diverse sects of Tibetan Buddhism—Sakyapa, Gelukpa, and Zhalupa—coexist peacefully. Here likewise you will see 76 mini-chapels and the monastery's towering 35-meter "kumblum." There, you will also notice hundreds of images of Kriyatantras.

A visit of Gyantse, however, won't be complete without climbing the Dzong Fortress. In the early part of the 20th century, the Tibetan army tenaciously held this fortress and fought valiantly against the British invaders. Climbing the top of the fortress will offer you a mesmerizing bird's-eye-view of the whole city of Gyantse. Moreover, at night, there is usually an impressionistic show about Gyantse, depicting the city's historical and cultural heritage.

One caveat however, which you should take heed of before going to Gyantse is that you should bring warm sweaters and jackets with you to protect yourselves and your kids from cold winds, especially, during nighttime.
Right after breakfast and after leaving Gyantse, you will visit "Pala Manor" a distinct site located just four kilometers southwest of Gyantse city. The Pala Manor showcases the old aristocratic life of Tibet with its well-preserved luxury rooms, costly furniture, and luxurious imported amenities. Pala families had lived in Pala Manor since 17th century, and the relics and reminders of that bygone aristocratic era still stay untouched for the present generation to behold.

Soon after completing a round of the Pala Manor, the tour will continue to move towards Shigatse. The drive to Shigatse usually lasts two to three hours. At Shigatse, you will get the chance to visit the Tashilhunpo Monastery—the most important and famous monastery of the city. The Tashilhunpo Monastery is the seat of successive Panchen Lama. This monastery was founded in the year 1447 by the First Dalai Lama. This monastery spans an area of almost 150,000 square meters, consisting of more than 57 halls and 3600 rooms. The famous Coqen Hall of this monastery can accommodate 2000 people. Another outstanding characteristic of this monastery includes the narrow cobblestone alleys and precipitous steps that connect the different chapels of the monastery.
We will drive back to Lhasa from Shigatse along the Friendship Highway, via the northern route to Lhasa. It is the most direct route and usually takes around 6 hours to reach the capital. We will make several stops on the way in order to enjoy the views of the Yarlung Tsangpo River Valley.
Your tour ends today. Our guide and driver will collect you from your hotel and transfer you to Lhasa Airport/Railway Station for your next destination.
Tour Price and Service
From US$965 p/p
Based on 3-star hotels for 4 people. Price varies according to travel season, number of people and level of accommodation.
INCLUSIONS
Tibet Tourism Bureau Permit and all other necessary permits to Tibet;
All entrance tickets fee for tourist attractions listed in the itinerary;
Experienced local English-speaking tour guide;
Travel-licensed vehicle according to group size & season as itinerary needed including gas and parking fee;
All lodging listed in the itinerary; it's your decision about the accommodation class: luxury 5-star international hotel, comfortable 4-star hotel, economic 3-star hotel, or guesthouse. Please tell us your preference;
All meals listed in the above itinerary;
Pick-up & Drop-off service from Airport/railway station;
Travel Agency Liability insurance;
Government tax;
Express delivery fee of Permit (eg. SF. Express);
Food & lodgings for guide & driver;
Oxygen tank for emergency use;
Sleeping bags;
Two bottles of mineral water per person per day.
---
EXCLUSIONS
International flight to and out of China;
Chinese Visa/China Group Visa; (Note: we could help you by providing the hotel or domestic flight reservation copies for your Chinese Visa or the invitation letter for your China Group Visa)
Domestic flight/train to and out of Lhasa; (We can help you book the domestic flight/train ticket at the BEST price. Please contact us for details.)
Meals are not included but we will recommend some good ones for you according to your requirements. Usually, it takes 3-10 USD per person for each meal.
While the gratuity for guide and driver is NOT mandatory, it is expected. Based on their service, you can tip them on the last day of the tour. Each of you is suggested to tip them 5-10 USD/day in total;
All the commission and tax charged by PayPal, Bank, and government when making payment. (e.g. PayPal --- 4.2%. Wire transfer --- 2%);
Personal expenses, like laundry, phone call, snacks, soft drinks, optional tour activities, etc.
Anything not mentioned in the Inclusions.
What Our Customers Say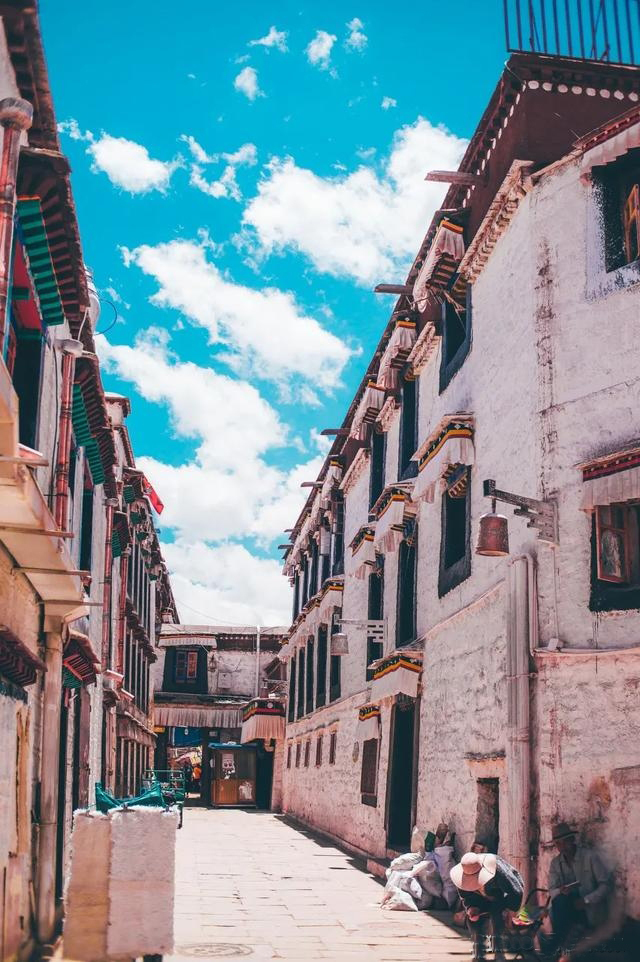 I just returned to Beijing yesterday and I wanted to let you know that I had a wonderful trip to Tibet. Your company arranged everything very well, and Lobsang was an excellent tour guide, I was deeply impressed by how hard-working and dedicated he was, especially when he helped arrange my nucleic a ....
Read more testimonials...
INQUIRY ABOUT THE TRIP
Email response within 0.5~24 hours.