4 Days Glimpse of Nepal Tour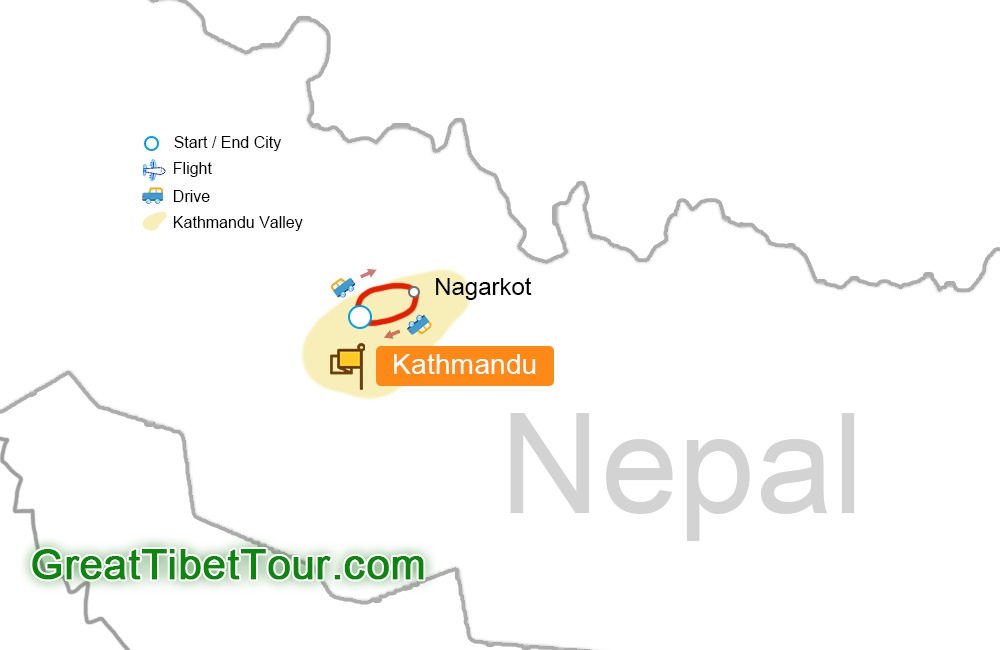 Glimpse of Nepal Tour
Duration:

4 Days

Route:

Kathmandu - Nagarkot - Kathmandu

Season:

Spring
Summer
Autumn
Winter

Tour Type:

Private Tour
Add

to Favorites
| Day | Route | Attractions & Activities |
| --- | --- | --- |
| 1 | Arrival at Kathmandu | Pick up and transfer to the hotel. |
| 2 | Kathmandu Durbar Square, Pashupatinath Temple, Boudhanath Stupa, Swayambhunath Temple | Kathmandu Durbar Square, Pashupatinath Temple, Boudhanath Stupa, Swayambhunath Temple |
| 3 | Kathmandu-Nagarkot(2175m), 35km, approx. 1.5hrs | Bhaktapur Durbar Square, Nagarkot Village |
| 4 | Departure | Send off to Tribhuvan International Airport |
Upon arrival at Kathmandu, you will be greeted at the Tribhuvan International Airport in Kathmandu and transferred to the hotel. It's only 6km from the airport to the downtown area. After a little bit of rest, you can wander around this old city by yourself. In the evening, you can try the local cuisines.
The real start of your tour of Kathmandu is today. So, this is a big day for you. You'll soon get to discover the unique culture of this lovely city. Kathmandu is the capital and largest city of Nepal. Its most famous destination is, of course, the famous Durbar Square.
Your tour guide will stroll you along with the Kathmandu Durbar Square. This square is replete with amazing ancient palaces and temples. It is a showcase of Nepali architecture and culture. It is situated in front of the old royal palace, surrounded by great architectures that colorfully showcase the craftsmanship of Nepali artists of the past centuries. Here, you will see the palaces of the Shah and Malla Kings.
You'll also get to visit the Pashupatinath Temple, one of Hinduism's holiest places in the world. It is located along the riverbanks of the Bagmati River. This temple complex is a UNESCO World Heritage Site. Here you will be bewildered by the sprawling collection of ashrams, temples, images, and inscriptions.
Afterward, you can go straight to the Boudhanath Stupa, the world's largest stupa and a UNESCO Heritage Site. Its massive mandala is very impressive. Then, you will see the Swayambhunath Temple, in the west of Kathmandu City. Its name, of course, means "self-existent. This temple is known for the monkeys that reside in the area. Hence, it is also alternately called the "Monkey Temple." The monkeys in this temple are playful and known for their notoriety; so be very careful in dealing with them. Afterward, you will be escorted back to your hotel for another overnight stay at Kathmandu.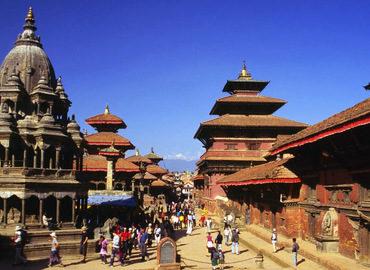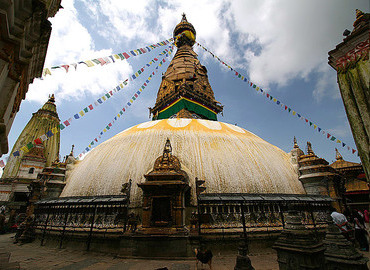 Today we are going to visit Bhaktapur Durbar Square first.
"Durbar" means "Palace" in Nepalese language. There are three famous Durbar Squares in Nepal, one is in Kathmandu, one is in Bhaktapur, and the last in Patan. After the 6th. King of Malla Dynasty died, all his three sons wanted to be the new king, so they controlled three different places and fight each other. These three Durbar Squares were built during that time.
Bhaktapur Durbar Square is bigger than the other two squares. There are many temples, statues and palace over 500years history there, thus it's called "The Treasure of Medieval Nepalese Art" and "Outdoor Museum" as well.
After lunch, we are going to Nagarkot, 35km from Kathmandu. It's called the "Viewing Deck of Himalaya" because it's the best place to see the overall perspective of Himalaya. It used to be the secluded place of the Nepalese rulers, but since 70's it became the most popular place to enjoy the sunrise and sunset. The tour peak season is Oct. to Mar. every year.
Stay overnight in Nagarkot village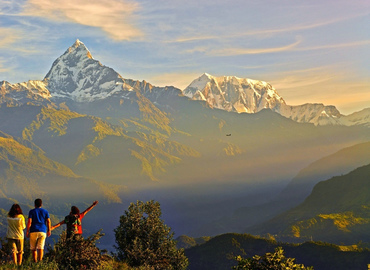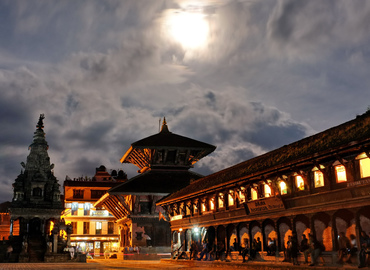 Attraction:
Nagarkot Village
Your adventure around Nepal is almost complete. Your tour guide will then fetch you at your hotel to lead you to the airport. You can bid your new friends and your guide farewell. You will surely be most welcomed to come back to Nepal for another great visit.
What Our Customers Say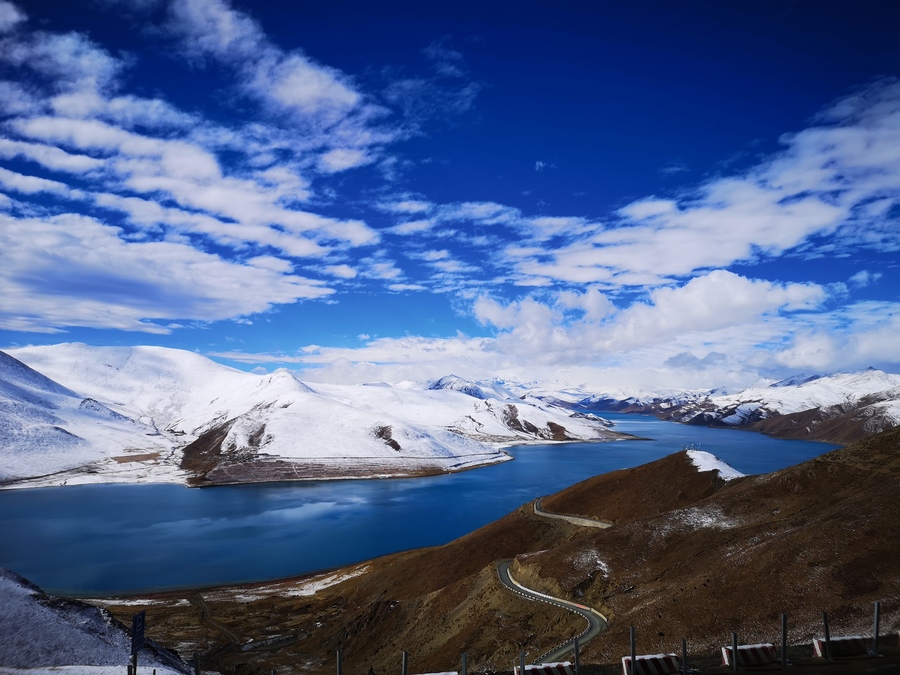 My TIBET experience with Great Tibet Tour was very brilliant.   It was the 2nd-time visit to TIBET but Shigatse and Gyantse. The hotel you chose me at Shigatse had very Lovely Tibetan decoration. and Guides ( both 2 guys)  were very kind and gentle. So I could relax. ....
Read more testimonials...
INQUIRY ABOUT THE TRIP
Email response within 0.5~24 hours.