8 Days Nature Safari With Himalayan Tour
Nature Safari With Himalayan Tour
Duration:

8 Days

Route:

Kathmandu - Pokhara - Chitwan - Nagarkot - Bhaktapur - Kathmandu

Season:

Spring
Summer
Autumn
Winter

Tour Type:

Private Tour
Add

to Favorites
Overview
Via this nature safari tour, you will fully admire the exotic culture and spectacular architecture in Kathmandu Valley, as well as in Bhaktapur, enjoy the views of rivers, terrace fields, adventures of Pokhara, amazing sunrise of the Himalayas, and captivating view of the Annapurna range. And you won't miss the chance to get close to the wild by visiting one of Asia's best wildlife-viewing spots in Chitwan. This is surely a rewarding experience to make your trip a memorable one.
| Day | Route | Attractions & Activities |
| --- | --- | --- |
| 1 | Arrival in Kathmandu | Pick up and transfer to the hotel. |
| 2 | Kathmandu Sightseeing | Kathmandu Durbar Square, Pashupatinath Temple, Boudhanath Stupa, Swayambhunath Temple |
| 3 | Kathmandu - Pokhara, 206km, Approx. 7hrs | Pokhara, Phewa Lake |
| 4 | Sarangkot with Pokhara Sightseeing Tour | Davi's Falls, Seti River Gorge, Bindavasani Temple |
| 5 | Pokhara - Chitwan, 180km, Approx. 6hrs | Chitwan National Park |
| 6 | Enjoying the Beauty of Chitwan | Chitwan National Park |
| 7 | Drive to Nagarkot en route Bhaktapur Tour, 170km, Approx. 6hrs. | Nagarkot Village, Bhaktapur Durbar Square |
| 8 | Departure | Send off to Tribhuvan International Airport |
Upon arrival in Kathmandu, you will be greeted at the Tribhuvan International Airport in Kathmandu and transferred to the hotel. It's only 6km from the airport to the downtown area. After a little bit of rest, you can wander around this old city by yourself. The colorful houses, a dazzling array of shops, and the bustling crowds will definitely make you feel the enthusiasm of Kathmandu for the first time. In the evening, you can try the local cuisines.
The real start of your tour of Kathmandu is today. So, this is a big day for you. You'll soon get to discover the unique culture of this lovely city. Kathmandu is the capital and largest city of Nepal. Its most famous destination is, of course, the famous Durbar Square.
Your tour guide will stroll you along with the Kathmandu Durbar Square. This square is replete with amazing ancient palaces and temples. It is a showcase of Nepali architecture and culture. It is situated in front of the old royal palace, surrounded by great architecture that colorfully showcase the craftsmanship of Nepali artists of the past centuries. Here, you will see the palaces of the Shah and Malla Kings.
You'll also get to visit the Pashupatinath Temple, one of Hinduism's holiest places in the world. It is located along the riverbanks of the Bagmati River. This temple complex is a UNESCO World Heritage Site. Here you will be bewildered by the sprawling collection of ashrams, temples, images, and inscriptions.
Afterward, you can go straight to the Boudhanath Stupa, the world's largest stupa and a UNESCO Heritage Site. Its massive mandala is very impressive. Then, you will see the Swayambhunath Temple, in the west of Kathmandu City. Its name, of course, means "self-existent. This temple is known for the monkeys that reside in the area. Hence, it is also alternately called the "Monkey Temple." The monkeys in this temple are playful and known for their notoriety; so be very careful in dealing with them. Afterward, you will be escorted back to your hotel for another overnight stay in Kathmandu.
After breakfast, you will start your adventure to Pokhara, the capital of Gandaki Pradesh. Pokhara is second only to Kathmandu in size. It is a lovely and pleasant lake city, considered as the tourism capital of Nepal. Pokhara is best known as an adventure tourist site. You can enjoy paragliding or bungee jumping per request. At Pokhara and surrounding valley, you will see myriads of ancient temples and gambas, as well as the captivating view of the Annapurna range. By the way, many travelers choose to start their Annapurna Circuit Trek from Pokhara as it's a relaxing place.
In the evening, you can take a stroll through the city and relax by the lakeside of Phewa Lake. Overnight in Pokhara.
While the first glimmer of the dawn comes, our driver will drive you to the upper parts of the Sarangkot. Arrive at the parking lot in about 30 minutes, you will walk to the observation deck and wait quietly for the magnificent sunrise. View for an hour, our driver will send you to your hotel for breakfast. Paraglide in Sarangkot is available on request. In just a short run, you can rise into the air, to view the magnificent lakes and mountains. Pokhara is called "the city of lakes", which is dotted with calm lakes, and we believe that the view of Lake Phewa, with its tranquil fishtail peak in the background, will inspire your photography.
Davis Falls is a famous waterfall near Pokhara. The wonderful thing about this waterfall is that below there is a Mahadev Cave, also known as Gupteshwor Cave. The waterfall suddenly disappears in the cave and then emerges from the ground several kilometers away to form an overground river. The cave is bubbling with hot air all year-round, and you can feel the obvious heat with your hand.
The Seti River Gorge is the most beautiful section of the Seti River, which flows right through Pokhara city. The canyon is deep, more than 100 meters high, the view of the valley is magnificent and beautiful. Visitors can experience its majesty while walking across a drawbridge (Mahendra Bridge).
Bindabasini Temple is the most famous temple in the old city of Pokhara and is also a good viewing platform. It is dedicated to Goddess Durga- the deity of supreme power, which is right in the center of the Old Bazaar. Stroll around the bazaar, an ethnic marketplace with three to four kilometers of shops, bars or restaurants along Lake Side, you can buy some souvenirs or enjoy some Nepalese cuisine to relax.
After dinner, walk around the Lakeside area, you will find there is a lot more to do in the evening.
Today we will drive from Pokhara to
Chitwan National Park
to experience the jungle adventure. Located in the heart of Nepal on a vast, humid plain, Chitwan is one of Asia's best wildlife-viewing destinations and enlisted in World Heritage Sites. There are many plant species and a large number of rare wildlife, rhinos, crocodiles, Bengal tigers that can enjoy themselves here a leisurely life. Rhinos and tigers can be seen as you ride deep into the jungle, from the back of a lumbering elephant. You will feel so close to the wild! If you're lucky, you might catch the famous one-horned rhinoceros or the elusive Royal Bengal Tiger on camera.
After resting overnight and replenishing your strength, you will have another great day of adventure in Chitwan National Park. You will visit the local Tharu villages to come up close to elephants while they bathe, ride an elephant to walk in the jungle and start your jungle safari. Walk through a section of the primitive forest path, and you will see the natural environment of wildlife. If you are audacious enough, you can engage in a guided tour into the jungle. In this jungle, you will see leopards, sloth bears, smooth-coated otters, Bengal foxes, spotted linsangs, striped hyenas, golden jackals, jungle cats, small Indian civets, and many more.
Canoeing on the Rapti River is also a good chance to see various water birds playing on the water, crocodiles from a distance and alligators resting by the lakeside.
In the afternoon, you will go to the gharial breeding center, which is a government-built crocodile breeding program. You can observe the marsh mugger and gharial up close. This project aims to protect endangered species and release them back into the wild. You will again stay overnight at Chitwan after a hectic day of adventure.
After breakfast, you will head to
Nagarkot
--- the observation deck of the Himalayas. It is a village near the Himalayan mountains, located in a ridge opposite the Himalayas. Here, you can not only have the best panorama view of the highest mountain in the world but also enjoy the charming mountain landscape around Kathmandu Valley. On the way to marginal areas, you have the opportunity to visit
Bhaktapur Durbar Square
. Bhaktapur Durbar Square is filled with monuments, carved wooden columns, royal palaces of the old Bhaktapur Kingdom and temples with elaborate carvings, gilded roofs and open courtyards. The city is dotted with pagodas and religious shrines showcasing rich history and vibrant culture in every nook and cranny, making it a living heritage. At the end of today, you will get back to Nagarkot. Look out from the top of the mountain and witness the rolling hills of Himalayas from distance, you will amaze for such a charming scenery! Take this opportunity to sit down and rest for a while, and enjoy this moment.
Your adventure around Nepal is almost complete. Your tour guide will then fetch you at your hotel to lead you to the airport. You can bid your new friends and your guide farewell. You will surely be most welcomed to come back to Nepal for another great visit.
What Our Customers Say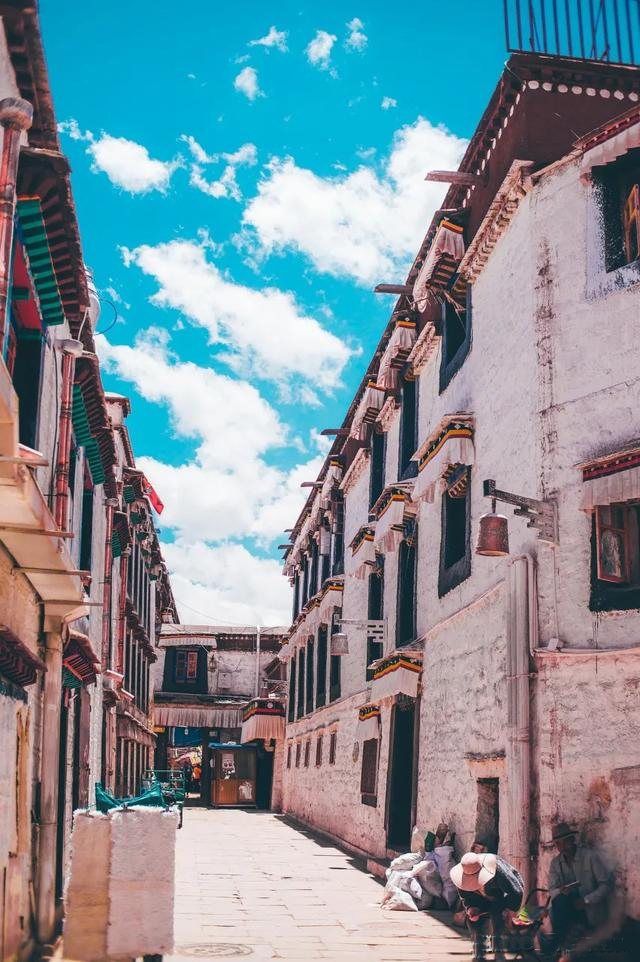 I just returned to Beijing yesterday and I wanted to let you know that I had a wonderful trip to Tibet. Your company arranged everything very well, and Lobsang was an excellent tour guide, I was deeply impressed by how hard-working and dedicated he was, especially when he helped arrange my nucleic a ....
Read more testimonials...
INQUIRY ABOUT THE TRIP
Email response within 0.5~24 hours.