Students Tibet Tour
Why should you visit Tibet?
Tibet, being an autonomous region of China has a rich and long history. The Tibetan communities can be traced back to several centuries. Apart from the great and interesting history, Tibet is endowed with marvelous topography and a skin-soothing climate. With these unique advantages, Tibet has many natural wonders.
The loving people of Tibet have amazingly adapted to the high altitude living conditions so that you might not believe that people actually live there. They have exploited the cold and dry alpine desert and they live happily and contently. Despite what might seem like climatic challenges, the Tibetans are very accommodating, generous and kind. They are also very religious with a solid and unique culture - Tibetan Buddhism.
Never miss the great opportunity to experience the natural beauty, extraordinary people and devote religious culture.
What you should expect to see in Tibet?
We organize extensive tours for youths ensuring that you have a taste of every part of Tibet and China as a whole. In Tibet, you will be able to visit, the great Potala Palace, Jokhang Temple, Everest Base Camp, Mt. Kailash and other amazing nature and culture scenes. Apart from Tibet, we can also arrange your China Tibet Tours - take you to Beijing for visiting the Great Wall of China, the Forbidden City, the Ming Tombs, etc.; to Xián for visiting Terra-Cotta Warriors; to Chengdu for observing the lovely Pandas; to Shanghai to witness the combination of Chinese and Western culture, etc.
When is the best time to visit Tibet?
Generally speaking, the best time to visit Tibet is from April to October. However, April to October is also the peak tourist season in Tibet, with high tourist consumption. If you want to have a budget tour, you can travel to Tibet in winter to witness a different Tibet.
As an experienced local travel Tibet agency, we provide safe, meaningful and affordable Tibet tour packages for students.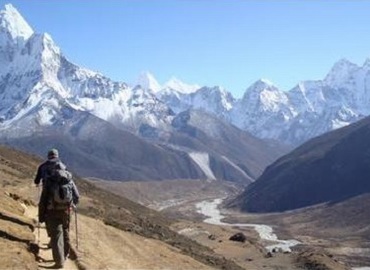 If you are looking for adventure, you will probably love trekking on the roof of the world. This adventurous journey will satisfy your passion for nature and open up a new world to explore. Four days of trekking will show you the stunning scenery of the world's highest mountain, Mount Everest, and the surrounding peaks.