12 Days Nepal Cultural and Soft Adventure Trek
Nepal Cultural and Soft Adventure Trek
Duration:

12 Days

Route:

Kathmandu - Pokhara - Poon Hill Trek - Pokhara - Chitwan - Kathmandu

Season:

Spring
Summer
Autumn
Winter

Tour Type:

Private Tour
Add

to Favorites
Overview
This travel package includes city tours, cultural tours and soft adventure tours with short trekking and hiking, peak climbing, river rafting, wildlife safari, and mountaineering. Among all, the highlight of the route is the small ring trek route of Pon hill, which is a relatively easy walking route in the Annapurna area, with an altitude of about 700m to the highest 3400m and the shortest time, which only takes 4 to 5 days. The whole trekking difficulty level is moderate, which is suitable for ordinary mountaineers. The best season is from April to June and September to November, especially in May, when the rhododendrons are in full bloom.
In 12 days, you'll get to behold some UNESCO World Heritage Sites such as Pashupatinath Temple, and Durbar Square in Kathmandu Valley; visit colorful markets and breathtaking sceneries at Pokhara and Annapurna Range; enjoy a nature safari at the verdant fertile forests of Chitwan. You'll also get a first-hand experience of the way of life of the Nepali locals with their warm smiles and kindness. A 12-day tour of Nepal is undoubtedly nothing short of stupendous! The best time to have this trek is from September to November and from March to May.
| Day | Route | Attractions & Activities |
| --- | --- | --- |
| 1 | Arrival at Kathmandu | Pick up and transfer to the hotel. |
| 2 | Kathmandu Sightseeing | Kathmandu Durbar Square, Pashupatinath Temple, Boudhanath Stupa, Swayambhunath Temple |
| 3 | Kathmandu - Pokhara, 206km, Approx. 7hrs | Pokhara, Phewa Lake |
| 4 | Pokhara - Kimche - Ghandruk | Trek from Kimche to Ghandruk |
| 5 | Tadapani Trek | Trek from Ghandruk to Tadapani |
| 6 | Trek to Ghorepani | Trek from Tadapani to Ghorepani |
| 7 | Trek to the Hill Station of Poon Hill and Thikedunga | Trek to Poon Hill then to Thikhedunga |
| 8 | Nayapul Trek And Back To Pokhara | Trek to Nayapul then Back to Pokhara. |
| 9 | Pokhara - Chitwan, 180km, Approx. 5hrs | Travel to Chitwan |
| 10 | Enjoying the Beauty of Chitwan | Chitwan National Park |
| 11 | Chitwan - Kathmandu, 180km, Approx. 5hrs | Travel Back to Kathmandu |
| 12 | Departure | Send off to Tribhuvan International Airport |
Upon arrival at Kathmandu, you will be greeted at the Tribhuvan International Airport in Kathmandu and transferred to the hotel. It's only 6km from the airport to the downtown area. After a little bit of rest, you can wander around this old city by yourself. The colorful houses, a dazzling array of shops, and the bustling crowds will definitely make you feel the enthusiasm of Kathmandu for the first time. In the evening, you can try the local cuisines.
The real start of your tour of Kathmandu is today. So, this is a big day for you. You'll soon get to discover the unique culture of this lovely city. Kathmandu is the capital and largest city of Nepal. Its most famous destination is, of course, the famous Durbar Square.
Your tour guide will stroll you along with the Kathmandu Durbar Square. This square is replete with amazing ancient palaces and temples. It is a showcase of Nepali architecture and culture. It is situated in front of the old royal palace, surrounded by great architectures that colorfully showcase the craftsmanship of Nepali artists of the past centuries. Here, you will see the palaces of the Shah and Malla Kings.
You'll also get to visit the Pashupatinath Temple, one of Hinduism's holiest places in the world. It is located along the riverbanks of the Bagmati River. This temple complex is a UNESCO World Heritage Site. Here you will be bewildered by the sprawling collection of ashrams, temples, images, and inscriptions.
Afterward, you can go straight to the Boudhanath Stupa, the world's largest stupa and a UNESCO Heritage Site. Its massive mandala is very impressive. Then, you will see the Swayambhunath Temple, in the west of Kathmandu City. Its name, of course, means "self-existent. This temple is known for the monkeys that reside in the area. Hence, it is also alternately called the "Monkey Temple." The monkeys in this temple are playful and known for their notoriety; so be very careful in dealing with them. Afterward, you will be escorted back to your hotel for another overnight stay at Kathmandu.
After breakfast, you will start your adventure to Pokhara, the capital of Gandaki Pradesh. Pokhara is second only to Kathmandu in size. It is a lovely and pleasant lake city, considered as the tourism capital of Nepal. Pokhara is best known as an adventure tourist site. You can enjoy paragliding or bungee jumping per request. At Pokhara and surrounding valley, you will see myriads of ancient temples and gambas, as well as the captivating view of the Annapurna range. By the way, many travelers choose to start their Annapurna Circuit Trek from Pokhara as it's a relaxing place.
In the evening, you can take a stroll through the city and relax by the lakeside of Phewa Lake. Overnight in Pokhara.
Right after breakfast, you will travel to Kimche. Kimche is just a two-hour drive from Pokhara. Along the way, you'll see mesmerizing views of meandering rivers and huge farms. You'll also see the lovely Kimche Waterfall before you enter the village. From Kimche, you will trek to the Gurung Village, situated in Ghandruk. The Ghandruk village is referred to as the "Stone Village." You'll reach Ghandruk after an hour of trekking.
The trek to Ghandruk is the most scenic trek that you can ever have. It offers a majestic view of the Annapurna Mountain Range. This trek is easy because the way is paved with neatly arranged stone steps up and downhill. Its highest point is 2,000 meters high. Upon arrival at Gurung, you'll get a first-hand experience of the unique culture of the Gurungs who live in the area. Its local food is also a great thing to savor when you arrive there.
At the Gurung village, you'll get a first-hand experience of meeting the friendly locals and their traditional lifestyle. This place is surely Instagrammable. You'll get to behold the majestic South Annapurna, Machhapuchhre, and other majestic peaks. You will stay overnight at Ghandruk.
From Ghandruk, be prepared for another exciting trek to Tadapani which is another settlement. Tadapani is the main stopping point for trekkers who are traveling from Ghorepani to Chhomrong. This trail offers an enthralling view of the Annapurna South and the Fish Tail.
At Tadapani, you can replenish your supply by buying goods from a small shop there. Moreover, there are great lodges at Tadapani that include the Annapurna Guest House, Himalaya Tourist Guest House, Hotel Grand View, and many more. You can try the Hotel Panorama Point which is the highest point in the town. You will stay overnight in Tadapani.
After taking your breakfast, be prepared for another awesome trek to another village called "Ghorepani" with an elevation of 2,874m. This village is situated in the Annapurna Conservation Area. Hence, you need a National Park Permit to visit this place.
The Trek to Ghorepani is easy. Along the way, you'll see beautiful forests and undulating hills. This place used to be an ancient rest stop for traders. There, you can also buy local products and crafts. Then, you will spend the night at this lovely village.
After waking up, you should prepare yourself for a trek to Poon Hill. This is a hill station from where you can see the Annapurna Massif Range and the Dhaulagiri Mountain Range. People in Ghorepani refers to this trek as the "Ghorepani Poon Hill Trek." From this hill station, you can see many peaks like the Annapurna South (7,219m), Machapuchare (6,993m), Dhampus peak, Hinchuli, Annapurna III, and many other majestic peaks. The view from Poon Hill is truly instagrammable.
You can sip hot coffee or tea at Poon Hill. Afterward, you will go back to Ghorepani where you can take your breakfast. After breakfast, you will trek towards Nangethanti. The trek to Nengathanti entails crossing a small river and passing villages and green forests. The views along this trek, of course, are enlivening and tranquil. You'll cross Banthanti, a small village. Then, you will reach Thikhedunga where you will stay overnight.
After breakfast, be ready for another exciting trek to Nayapul(2,070m). This trek is somewhat downhill. Afterward, you'll reach the flat trails until you reach Birethanti. The sceneries along the way offer stunning landscapes that are truly enthralling. The end of this trek is Nayapul where a vehicle will be waiting to fetch you.
This vehicle will take you back to Pokhara. The drive to Pokhara is almost 45 minutes. Upon arriving at Pokhara, if you still have energy, you can stroll around the city to buy souvenirs or promenade along the lakeside to unwind and relax. You will stay overnight at Pokhara.
If you think you have enough of Nepal, you should brace yourself for the final great adventures awaiting you at Chitwan National Park. Chitwan is a 5-hour drive from Pokhara, covering the distance of around 180km. Chitwan is one of Nepal's popular tourist destinations. It is a National Park that offers extreme wildlife adventures.
There, you'll see an array of wildlife that you will never see in other parts of the world. This site is also a World Heritage Site. There, you will see wild Rhinos and tigers as you take a ride on the back of huge lumbering elephants. So, prepare your cameras for pics of the elusive Royal Bengal Tiger and the famous one-horned rhino. After an enjoyable safari adventure, you will stay overnight in Chitwan.
After resting overnight and replenishing your strength, you will have another great day of adventure in Chitwan National Park. You will visit the local Tharu villages to come up close to elephants while they bathe, ride an elephant to walk in the jungle and start your jungle safari. Walk through a section of the primitive forest path, and you will see the natural environment of wildlife. If you are audacious enough, you can engage in a guided tour into the jungle. In this jungle, you will see leopards, sloth bears, smooth-coated otters, Bengal foxes, spotted linsangs, striped hyenas, golden jackals, jungle cats, small Indian civets, and many more.
Canoeing on the Rapti River is also a good chance to see various water birds playing on the water, crocodiles from a distance and alligators resting by the lakeside.
In the afternoon, you will go to the gharial breeding center, which is a government-built crocodile breeding program. You can observe the marsh mugger and gharial up close. This project aims to protect endangered species and release them back into the wild. You will again stay overnight at Chitwan after a hectic day of adventure.
After a grueling 10 days of exciting adventures around several tourist sites, you will now be heading back to Kathmandu. Once back at Kathmandu, you can take a rest at your hotel to regain your strength. You can also spend the rest of the day strolling along the UNESCO Heritage Sites of the city. You will also get to experience the traditional farewell dinner offered at Kathmandu. You will stay overnight at Kathmandu for tomorrow's departure.
Your adventure around Nepal is almost complete. Your tour guide will then fetch you at your hotel to lead you to the airport. You can bid your new friends and your guide farewell. You will surely be most welcomed to come back to Nepal for another great visit.
What Our Customers Say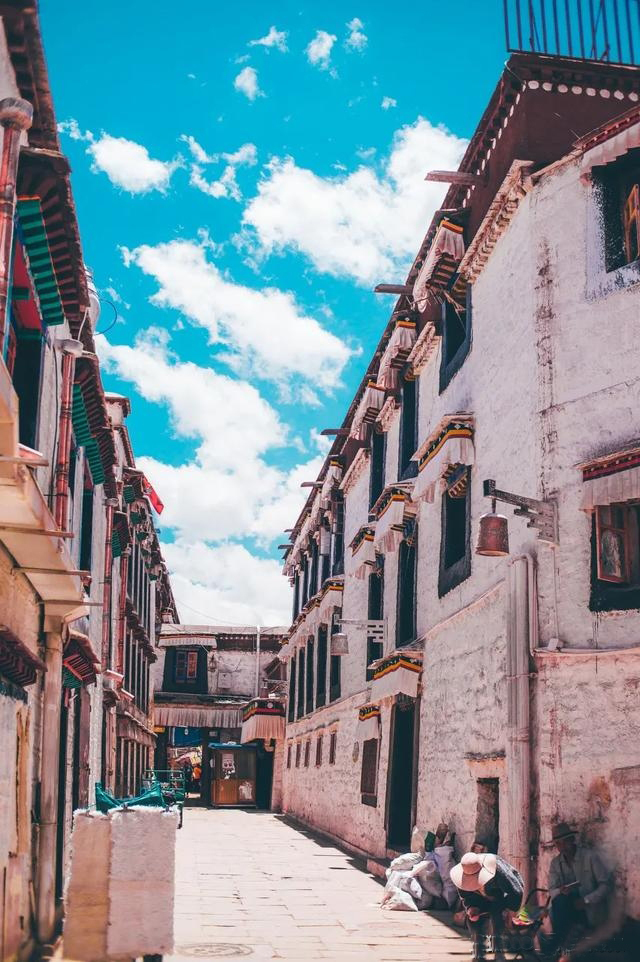 I just returned to Beijing yesterday and I wanted to let you know that I had a wonderful trip to Tibet. Your company arranged everything very well, and Lobsang was an excellent tour guide, I was deeply impressed by how hard-working and dedicated he was, especially when he helped arrange my nucleic a ....
Read more testimonials...
INQUIRY ABOUT THE TRIP
Email response within 0.5~24 hours.