11 Days Annapurna Base Camp Trek
Annapurna Base Camp Trek
Duration:

11 Days

Route:

Kathmandu - Pokhana - ABC trek - Pokhana - Kathmandu

Season:

Spring
Summer
Autumn
Winter

Tour Type:

Private Tour
Add

to Favorites
Overview
Annapurna Base Camp(ABC in short) trek is ranked first in the world's top ten hiking trails and this is also the only snow mountain hiking route in the world with an altitude of 8000 meters. On the ABC route, in addition to Annapurna, the world's tenth highest peak at an altitude of 8091m, you can also have a far view or get close to the other two of the world's top ten peaks - the eighth peak Manaslu (Manaslu, 8156m) and the seventh-highest peak Dhaulagiri (8172m), and nearly ten 7000m-level peaks, accompanied by Machhapuchhare (6993m) all the way, the sacred mountain of Nepal.
ABC trek is one of the most famous and popular trekking routes in the Himalayas. Besides appreciating spectacular snow peaks at an altitude of 7000-8000 meters, you can experience the customs of ancient Nepalese villages on the way. The undulating altitude difference along the trek allows you to experience the different geographical scenery and the magnificent snow mountains from different angles. Comparing with those high-altitude trekking routes, this route is less difficult and the trekking time is shorter, but the experience is very rich. So It is a trekking route suitable for all outdoor enthusiasts.
| Day | Route | Attractions & Activities |
| --- | --- | --- |
| 1 | Arrival at Kathmandu | Pick up and transfer to the hotel. |
| 2 | Kathmandu – Pokhara (900m), 210km, Approx. 7hrs | Pokhara, Phewa Lake |
| 3 | Pokhara - Kimche (640m)- Ghandruk(1970m), Drive 30km, Trek 10km, Approx. 6hrs | Trek to Ghandruk |
| 4 | Ghandruk - Komrong(2255m) - Chhomrong(2178m), Trek 10km, Approx. 6hrs | Trek to Chhomrong |
| 5 | Chhomrong(2170m) - Dovan(2670m), Trek 11.2 km, Approx. 7hrs | Trek to Dovan |
| 6 | Dovan – Deurali(3200m) – MBC(3700m) – ABC(4130m), Trek 15.9km, Approx. 7hrs | Trek to ABC |
| 7 | ABC– MBC – Deurali – Dovan – Bamboo, Trek 13.5km, Approx. 6hrs | Trek to Bamboo |
| 8 | Bamboo – Chhomrong – Jhinu Danda(1780m), Trek 11.7km, Approx. 7hrs | Trek to Jhinu Danda |
| 9 | Jhinu Danda – Pokhana, Trek 4.3km, Drive 50km, Approx. 5hrs | Drive back to Pokhana |
| 10 | Pokhara - Kathmandu, 206km, Approx. 7hrs; | Drive from Pokhara to Kathmandu |
| 11 | Departure | Send off to Tribhuvan International Airport |
Upon arrival at Kathmandu, you will be greeted at the Tribhuvan International Airport in Kathmandu and transferred to the hotel. It's only 6km from the airport to the downtown area. After a little bit of rest, you can wander around this old city by yourself. The colorful houses, a dazzling array of shops, and the bustling crowds will definitely make you feel the enthusiasm of Kathmandu for the first time. In the evening, you can try the local cuisines.
Today you will head to Pokhara, where is the starting point of your ABC trek. After having a luxuriant buffet breakfast, you will depart from Kathmandu to Pokhara in the early morning. Along the way, you will have a delicious lunch with many tourists from different countries. At the same time, you can fully rest in the bus to recharge your energy for tomorrow's trekking.
At about 4 pm, you will arrive in Pokhara, where is a lovely and pleasant lake city, considered as the tourism capital of Nepal. After checking into the hotel, and then you can take a stroll through the city and relax by the lakeside of Phewa Lake, or find a nice restaurant to have supper. Overnight in Pokhara.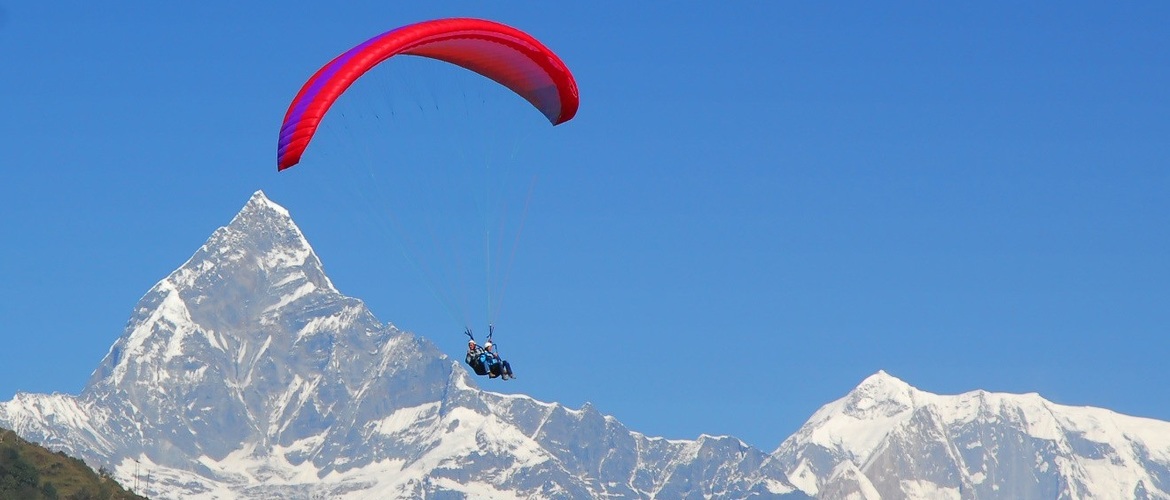 After enjoying a delicious breakfast, you will start the first day of trekking. In order to better adapt to changes in altitude, you will drive from Pokhara directly to the end of the road under Ghandruk village, and then hike from here to today's destination Ghandruk, which only takes about 2 hours. There is no need to hurry, and there is plenty of time to appreciate the scenery on the road, which is very relaxing and comfortable.
Along the way, you will lift from 1025m (Pokhara) to 1970m (Ghandruk), passing through many peaceful Nepalese villages. You will see colorful houses standing on the hillside, surrounded by flowers, which are very dreamy. As the altitude rises, you will have a wider and clearer vision of the snow mountains, and look at the magnificence of Annapurna up close for the first time. After your arrival, you will have supper, and wait for the starry sky. In Ghandruk you can see five peaks: Annapurna South (7219m), Hiunchuli (6441m), Gangapurna (7455m), Annapurna III (7555m), and Machhapuchhare (6997m).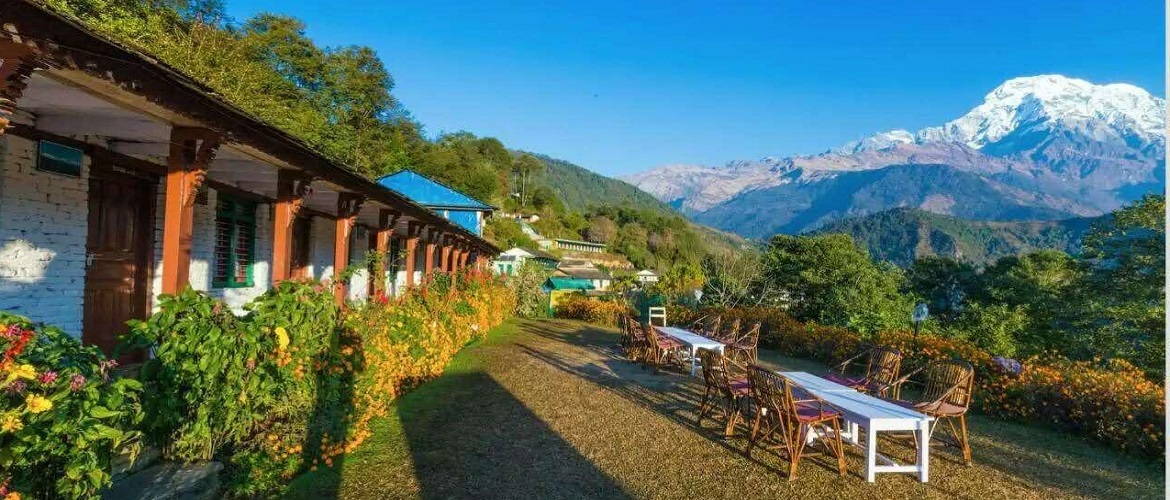 Today is the second day of your trek as well as the day of ups and downs. After breakfast, you will leave Ghandruk for Chhomrong. The trail descends along terraced slopes & forest down to the river. After crossing the river at New Bridge, the trail ascends steeply 500m to join with the trail from Ghandruk. The excursion today takes about 6 hours.
The ups and downs mountain trails make your adrenaline rush as you will be exhausted because of continuous climbing, but later you will be on a high view place, facing the snow-capped mountains, enjoying your lunch, and starting to look forward to the next trip. It is also the charm of ABC Trek that every hardship of climbing will always be smoothed by the high-altitude scenery.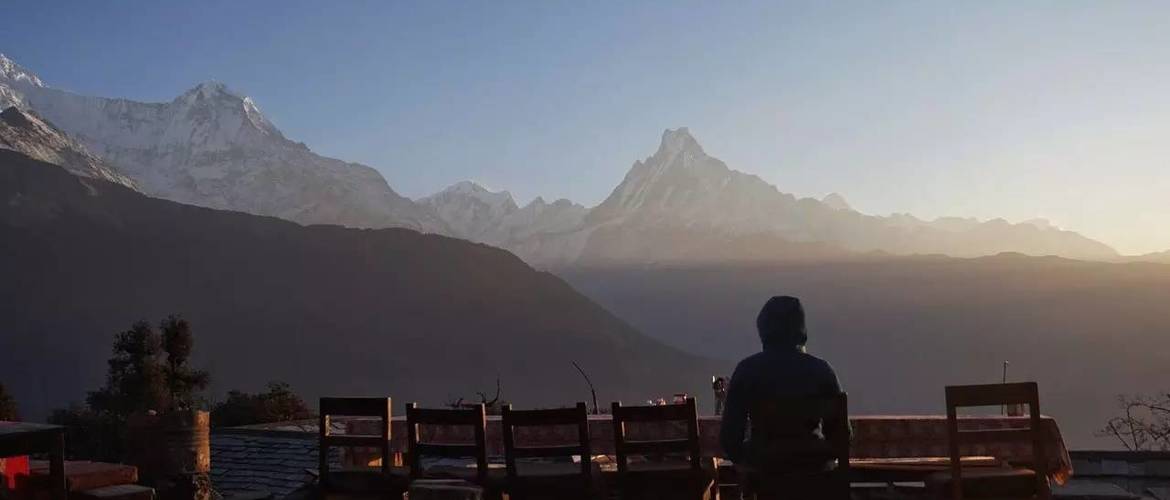 Today is a pre-launch for hiking in high-altitude areas in the next two days, and the highest point will reach more than 2600 meters. But don't worry, there is no great elevation change between the uphill and downhill slopes. For many people, it's easier than yesterday. The trek takes about 6 hours at a normal speed.
After breakfast, you will walk in the mountains and valleys and enjoy the scenery along the way. At noon, you will be in a shady forest surrounded by bamboo, rhododendron and oak. It's bamboo and here's only an hour away from your destination Dovan. Since there is plenty of time, you can have a leisurely lunch and a good rest. You will reach dovan around 3 pm. Here, you can order a cup of hot coffee, sit in the sun, and enjoy this stage of victory.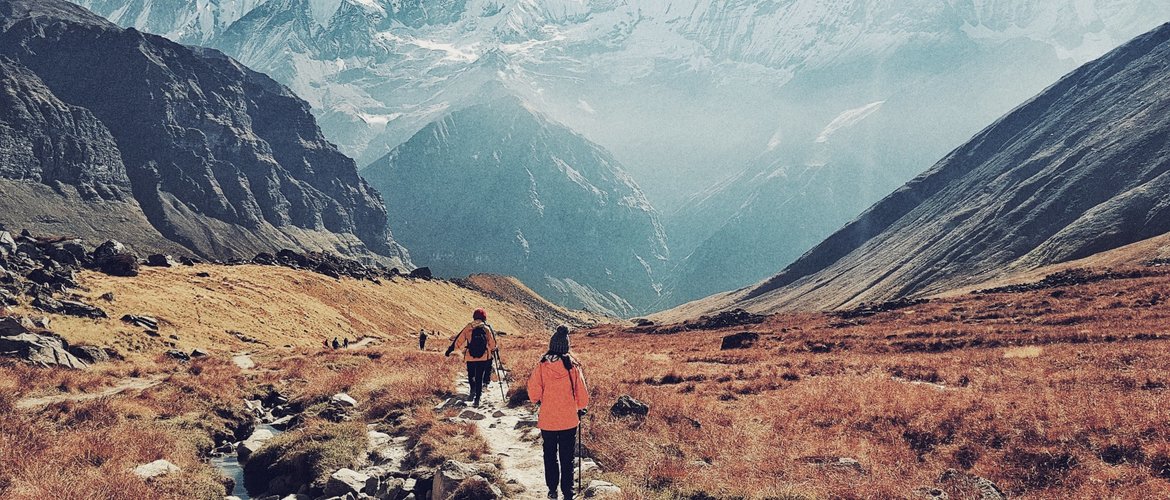 Today is the last day of trekking uphill, and it is also the day with the largest altitude difference. You will rise from Dovan at 2600m to ABC at 4100m. The scenery on the road has gradually changed from shady trees to cliffs. This section of the road is slowly ascending, so you don't feel hard. It takes about 5 hours to get MBC. Here you will have plenty of time to have lunch and enjoy the surroundings of Machhapuchhre peak, which is 6900m above sea level and named because it resembles a fishtail.
Starting from MBC, your final destination ABC is within striking distance, about two hours. So everyone can set off to ABC without any rush. Along the way, you can clearly feel the approach of the snow-capped mountains and the continuous drop in temperature. After four consecutive days of hard walking, you will finally arrive at ABC, and everything has meaning.
After arriving at ABC, you can admire the Annapurna snow mountains in the evening, sunset, night, and sunrise. You will not miss any angle or beauty. At this moment, Annapurna belongs to you only.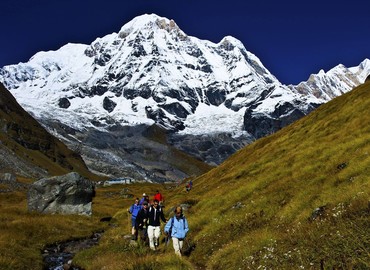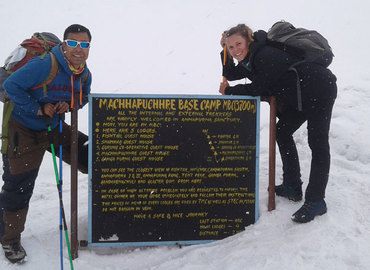 Attraction:
Annapurna Base Camp
Machhapuchhre Base Camp
Get up at about 6:30 and take a photo of Annapurna at sunrise, which is called Golden Peak. The golden sun shines on the top of the white snow mountain, like a blazing flame, cannot be missed.
However, precious things are always short-lived. After watching the beautiful sunrise, we have to say goodbye to ABC and begin to return.
Going down the mountain is pretty easier, but you still need to protect your knees. It is recommended to wear knee pads. About 6 hours, we can reach bamboo, where we are staying today.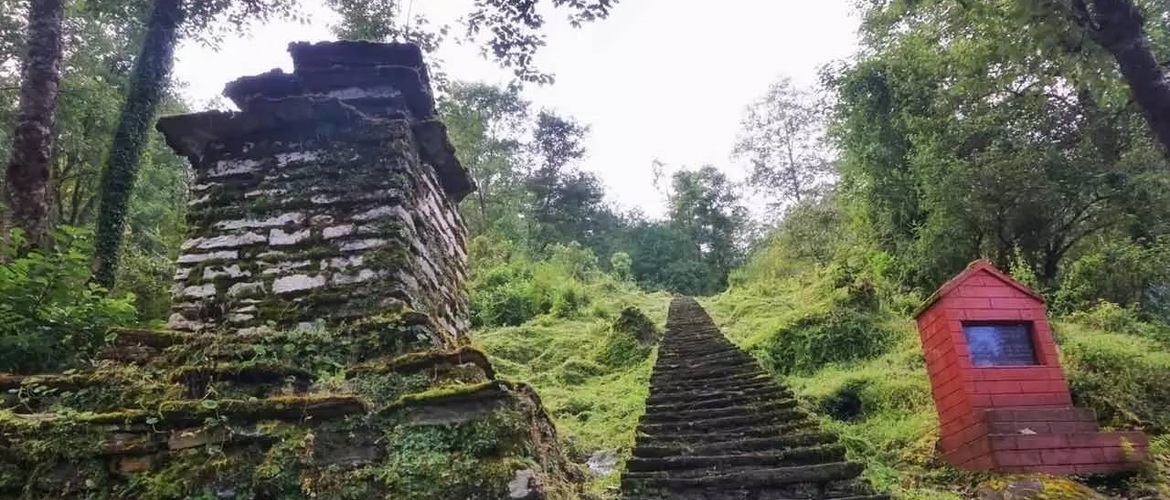 In order to let you experience more different scenery by taking the same time, we especially changed the itinerary for the return trip. The most worth mentioning is that our destination today, Jhinu Danda, is a hot spring sacred place. Here you can soak in a comfortable natural hot spring and enjoy your relaxing time.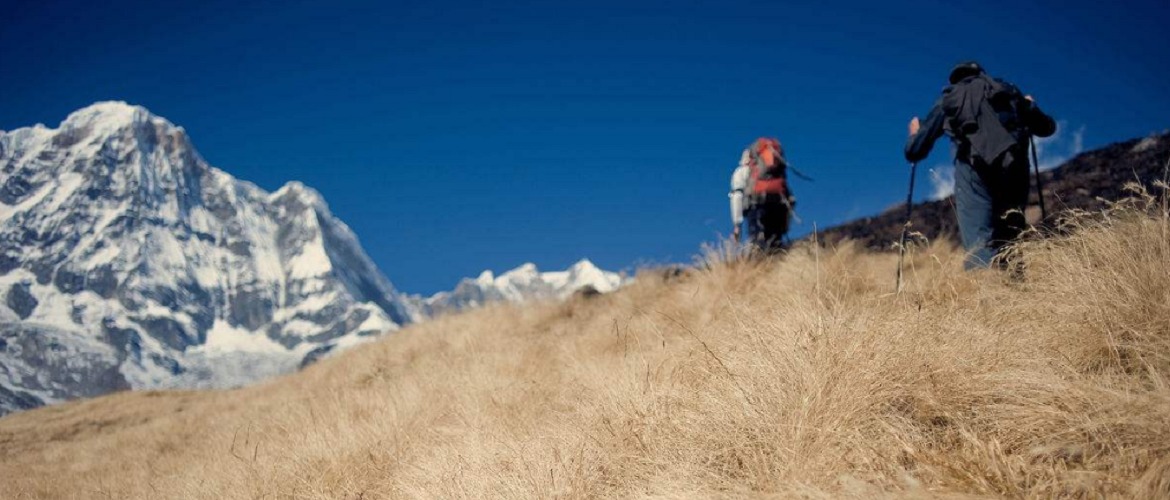 Today is your final day of trekking and you will trek about 2hrs to the Siwai, where you can take a jeep back to your hotel in Pokhara. This is one of the most relaxing and shortest walks of the entire trip.
You will arrive at your hotel around 4:00 pm. Here you can have a hot bath, take a good rest and have a luxurious Nepalese supper.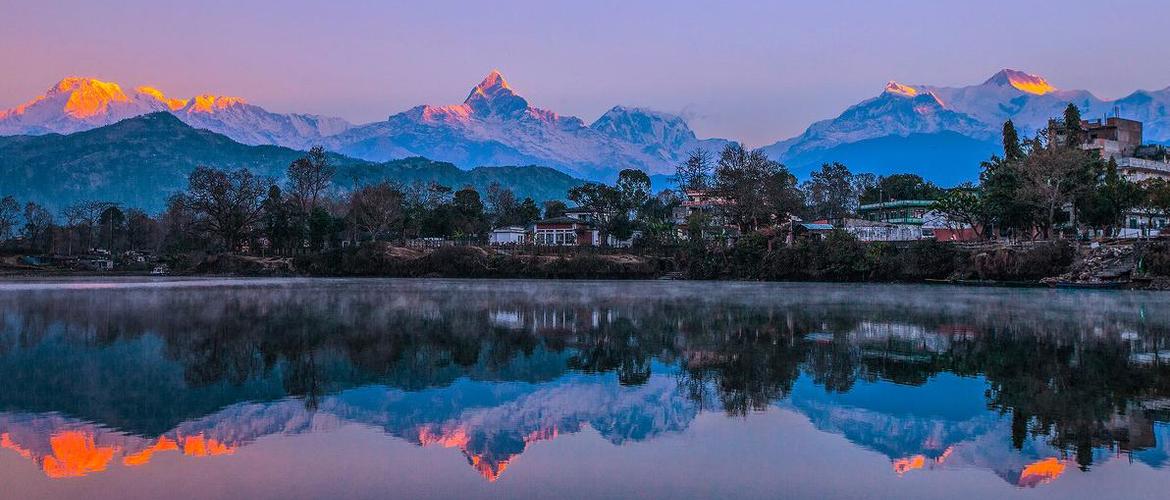 You can choose to go back to Kathmandu today. Or if you want to stay in Pokhara for a few days to experience a paragliding and a ride around Phewa Lake, we can also arrange it.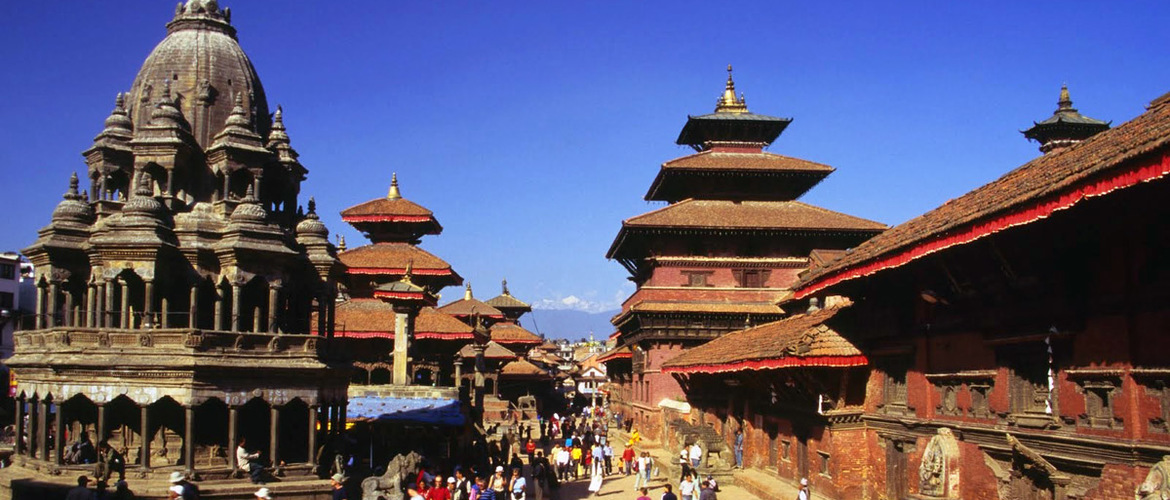 Your adventure around Nepal is almost complete. Your tour guide will then fetch you at your hotel to lead you to the airport. You can bid your new friends and your guide farewell. You will surely be most welcomed to come back to Nepal for another great visit.
What Our Customers Say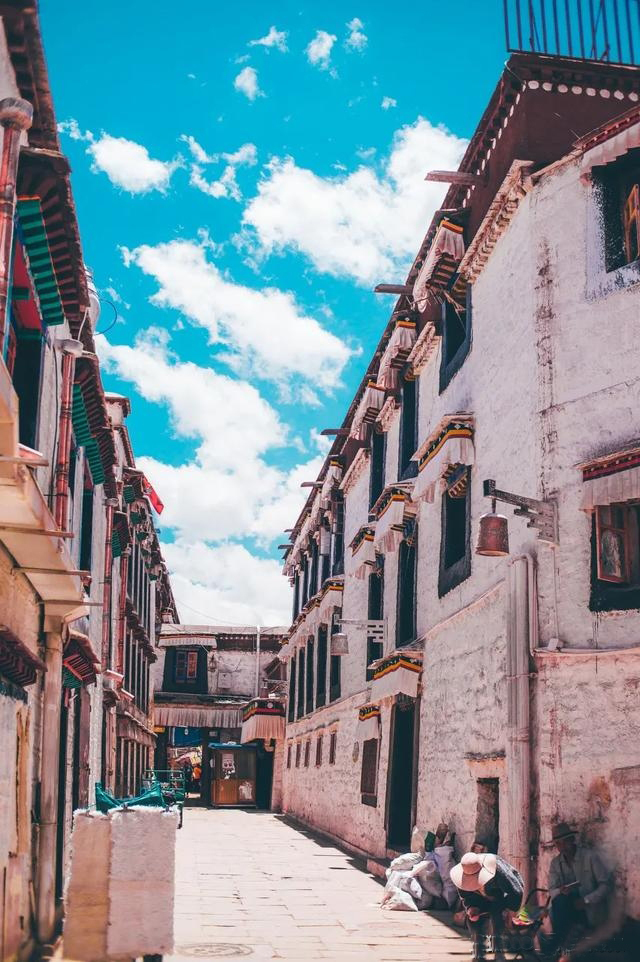 I just returned to Beijing yesterday and I wanted to let you know that I had a wonderful trip to Tibet. Your company arranged everything very well, and Lobsang was an excellent tour guide, I was deeply impressed by how hard-working and dedicated he was, especially when he helped arrange my nucleic a ....
Read more testimonials...
INQUIRY ABOUT THE TRIP
Email response within 0.5~24 hours.