14 Days Kailash Mansarovar Yatra by Road from Kathmandu
Kailash Mansarovar Yatra by Road from Kathmandu
Duration:

14 Days

Route:

Kathmandu - Kyrung - Saga - Darchen - Mt Kailash Kora - Manasarovar - Saga - Kyrung - Kathmandu

Season:

Spring
Summer
Autumn
Winter

Tour Type:

Group Tour

Group Size:

Max 20
Add

to Favorites
Overview
This 14-day Kailash Mansarovar Yatra trip is customized to pilgrims who expect a spiritual journey. This route is considered to be one of the most devout pilgrimages for followers of Hinduism, Jainism and Buddhism. The adventurous tour begins at Kathmandu with an homage to Lord Pashupatinath Temple & Lord Narayan Temple, then gets through Langtang National Park and crosses the Nepal-Tibet border via Kyrung. After that, you will drive across Saga, Darchen and finally reach Mount Kailash and Lake Manasarovar, which are considered as the shrine of Lord Shiva by Hindus. You will see many believers during your Kora. On the trip, you will not only enjoy the beautiful scenery of the snow-capped mountains and the vast plains but also get spiritually inspired.
| Day | Route | Attractions & Activities | Accommodation | Meals |
| --- | --- | --- | --- | --- |
| 1 | Arrival in Kathmandu | Pick up from the airport | Kathmandu, 4★/5★ | D |
| 2 | Preparation & Half-Day Kathmandu Pilgrimage Sightseeing | Pashupatinath Temple, Boudhanath Stupa, Budhanilakanth Temple | Kathmandu, 4★/5★ | B/L/D |
| 3 | Kathmandu To Syabrubesi, 137km, Approx. 7hrs | Syabrubesi Village | Syabrubesi, Guesthouse | B/L/D |
| 4 | Syabrubesi To Kyrung, 40km, Approx. 5hrs | Kyrung Port, Paba Temple | Kyrung, Guesthouse | B/L/D |
| 5 | Full Day Acclimatization at Kyrung | Stay at Kyrung | Kyrung Town, Guesthouse | B/L/D |
| 6 | Gyirong – Saga, 105km, Approx. 2.5hrs | Lake Peiku Tso, Yarlung Tsangpo River | Saga, Guesthouse | B/L/D |
| 7 | Saga - Manasarovar, 410km, Approx. 7/8hrs | Lake Mansarovar | Manasarovar, Guesthouse | B/L/D |
| 8 | Mansarovar to Darchen, 35km, Approx. 1hr | Chiu Gompa Monastery, the hot spring | Darchen, Guesthouse/4★ | B/L/D |
| 9 | Mt Kailash Kora①: Darchen - Dirapuk, 10km, Approx. 6~7hrs | Mount Kailash Kora | Dirapuk, Guesthouse | B/L/D |
| 10 | Mt Kailash Kora②: Dirapuk - Zutulpuk, 22km, Approx. 8~9hrs | Mount Kailash Kora | Zutulpuk, camp/ guesthouse | B/L/D |
| 11 | Mt Kailash Kora③: Zutulpuk - Darchen, 8km, 3hrs; Drive to New Gongpa/Saga | Mount Kailash Kora | New Gongpa/Saga, 3★ | B/L/D |
| 12 | Drive to Kyrung/ Skabrubesi, 145kms, Approx. 5hrs | Drive to Kyrung then Skabrubesi | Syabrubesi, Guesthouse | B/L/D |
| 13 | Drive to Kathmandu, 140kms, Approx. 8hrs | Drive to Kathmandu | Kathmandu, 4★/5★ | B/L/D |
| 14 | Puja at Pashupatnath Temple & Departure | Puja at Pashupatnath Temple | | B |
Upon arrival in Kathmandu, you will be greeted at the Tribhuvan International Airport in Kathmandu and transferred to the hotel. It's only 6km from the airport to the downtown area.
After breakfast, you will leave for pilgrimage sightseeing to
Pashupatinath Temple
,
Boudhanath Stupa
, and
Budhanilakanth Temple
, for seeking blessings from Lord Shiva and Lord Vishnu respectively. Then you will return to your hotel to have lunch. In the afternoon, there's a briefing about the preparation for the yatra where you will be introduced to all your group members. It's important to have a good rest in the comfort of your room.
Meals:
Breakfast
Lunch
Dinner
Our local operator will pick up from your hotel in Kathmandu and get together around 9:00-9:30 am, and then we will drive from Kathmandu to Syabrubesi, which is a beautiful resident village inside the Langtang National Park(a famous trekking region in Nepal). En-route, you'll enjoy the beautiful scenery along the way such as green hills, deep valleys and Trisuli River.
Stay overnight in Syabrubesi village, Guesthouse
Meals:
Breakfast
Lunch
Dinner
After breakfast, we will drive to the border to enter Tibet. After immigration formalities at
Kyrung Port
, you will meet our Tibetan tour guide and driver. Then continue driving to Kyrung Town. Gyirong has conserved many famous temples, such as the Nepali-style
Paba Temple
(2800m). It was said to be built by Songtsan Gambo when he married the Nepalese Princess Bhrikuti. In the afternoon, you can rest in the hotel or take a short walk to visit the temple. Stay overnight in Kyrung, Guesthouse
Meals:
Breakfast
Lunch
Dinner
Today is the only day when can you get ample sleep and rest. You are free to acclimatize yourself. Freshly cooked breakfast, lunch, dinner and sufficient tea/coffee will be served. Our experienced trip leaders are very pleased to take you around the place on a short hike in preparation for the Kailash trek, which will help you adapt quickly to the highland environment.
Overnight stay at hotel in Kyrung.
Meals:
Breakfast
Lunch
Dinner
After breakfast, you will drive along thrilling roads to Saga(4,640 meters, 105km, 3/4hrs drive)/ New Dongpa(4,462 meters, 182km, 4/5hrs drive). The scenery all the way is amazing! You will be able to enjoy the panoramic view of Peikutso Lake and the stunning view of the Yarlung Tsangpo River. If you're lucky, you can even see the unique wild animal-Tibetan antelope.
After approx. 3/4hrs' drive you will reach Saga. Arrive in Saga and stay overnight.
Meals:
Breakfast
Lunch
Dinner
It's the longest driving day today. After breakfast, drive to
Mansarovar
(4,556m). Go all the way west. En route, you will be able to have the first view of the holy mountain Kailash and Lake Mansarovar. Mansarovar is one of the highest freshwater lakes in the world with a turquoise surface. When arriving at Mansarovar, you may take a holy bath; perform Puja, Hawan, and Devtarpan, etc. Freshly cooked dinner will be served at the edge of Mansarovar lake. Stay overnight at the guesthouse.
Meals:
Breakfast
Lunch
Dinner
After a short 45-minute drive, you will reach Darchen(4,664m). En route, you can visit Chiu Gompa Monastery as well the hot spring behind it. Finally, you will arrive in Darchen, which is situated on the foothill of Mount Kailash and considered as the base camp for Kailash Mansarovar Yatra. From Darchen, you can see the mighty west face of Mount Kailash. During the auspicious pilgrimage time, this place will be flooded with pilgrims with hundreds of tents all around.
Stay overnight in Darchen
Meals:
Breakfast
Lunch
Dinner
Today, you will start the sacred circumambulation around holy Kailash. A light breakfast will be served before your departure. Then drive 6km to Tarboche, which is the starting point of the Yatra. In Yama Dwar, also known as the Gates of the Lord of Death, you will meet with your porter, horses and yaks and then set off together to trek to Diraphuk. After 6 kilometers, you will get to Chukku monastery, usually, people will have lunch with their packed meal boxes here.
Then, continue trekking to Dirapuk (4,765m). It stands at an elevation of 4,920m. This is the only place where you can see up close the mighty north face of Mt. Kailash. Overnight stay at a guesthouse.
Meals:
Breakfast
Lunch
Dinner
Today is the longest, hardest but holiest day of your pilgrimage Yatra and you will continue your Parikrama. After leaving Dirapuk for 3km, you will go uphill and see the sky burial platform. Keep moving 2 kilometers, you will reach the highest point of this divine trip - Droma La Pass (5,585m), full of fluttering prayer flags. After a short break, you will make a gentle descent from this pass, you will spot a tiny glacial lake on the right side of the trail. This is Gauri Kunda. The legend of this pool is connected with Mata Parvati, the consort of Lord Shiva.
After Gauri Kunda, you will be lead downward along a steep and stony trail and eventually reach your campsite at Zulturpuk Monastery(4,790m). Overnight stay at camp/ guesthouse.
Meals:
Breakfast
Lunch
Dinner
Today is the last day of this divine circumambulation. You will follow an easy and flat trail, which takes about 3-4hrs in the morning to complete your Kailash Parikrama. Packed lunch will be served on the way.
In Darchen, your vehicle will be waiting for you and take you and the group to New Dongpa (350km, 6-7hrs, drive 4,464m) or Saga (4,640m, 430km, 7/8hrs drive). Overnight stay at hotel.
Meals:
Breakfast
Lunch
Dinner
Drive to
Kyrung
(2,700m, 105km, 3/4hrs drive). You will have lunch after arriving in Kyrung Town and further drive to Nepal/China border (20km, 30mins drive). After completion of immigration formalities, you will be picked up and drive to Syabrubesi (20km, 30mins drive). Stay overnight at your hotel in Syabrubesi.
Meals:
Breakfast
Lunch
Dinner
After Breakfast, you will drive back to Kathmandu, which will take about 7-8 hours. This is the best time to recollect every moment spent on the trek and new inspiration you've gained during your time here. On the way, your Lunch will be arranged. After arriving in Kathmandu, check into the hotel directly. Evening certificate distribution program will be organized which is followed by dinner. Then relax and enjoy the comforts of your hotel in Kathmandu. Overnight stay in Kathmandu.
Meals:
Breakfast
Lunch
Dinner
Breakfast and proceed to Pashupatinath Temple for a Holy water offering. Return to your hotel and pack up your luggage. You will have free time until your departure. Transfer to the International airport for your onward flight with fresh energy and a refreshing perspective on life.
Our Service
INCLUSIONS
* Airport-Hotel-Airport transfer by private vehicles;
* Three nights hotel accommodation in Kathmandu at 5/4 star hotels;
* Eight nights' accommodation in Tibet/ China using guesthouse/camping with all meals;
* Two night's hotel accommodation in Syabrubesi's hotels;
* All land transfers from Kathmandu-Kyrung-Kathmandu;
* Fully Trained Nepali staff & Sherpa team;
* Professional government license holder English-speaking tour guide in Tibet;
* Three meals in a day (Breakfast, Lunch & Dinner) while on the yatra;
* Mineral & boiled water;
* Oxygen cylinder and oxygen pillow as per the requirements;
* Tibet Visa & Permit Fees and Necessary Border charges;
* Ground transfers in Tibet on Deluxe Coach;
* Required trekking equipment, and First aid kit, Free use of Down Jacket, Backpack, Raincoat( Pancho), Monkey cap & duffel bag for free;
* Yatra Completion Certificate;
* Wages, meals, accommodation, transportation, equipment, insurance and other facilities for Nepali staff during the trip;
* All kinds of local and government TAX etc.
EXCLUSIONS
* Nepal visa fees US$ 30 or 50 (Single Entry Visa valid for 30 days payable in cash at immigration and requires a recent photograph), no visa applications for the Indian passport holder;
* Meals other than those mentioned in the itinerary;
* Any items and services not mentioned in the INCLUSION section;
* Items of personal nature such as trekking equipment, bar bills, alcoholic beverages, laundry, telephone, calls internet, SIM Card, extra mileage, personal gratuities as tips to the staff at hotels, guide, driver, porter, Horse / Pony ride, etc.;
* Extra costs that may arise due to delays to receive Tibet Travel Permit and Visa, prolonged delays or postponement of flight due to technical reasons;
* Expenses incurred by re-routing, inclement weather, floods, famine, political disruptions, strikes, riots and other disturbances;
* Personal insurance policy - suggested comprehensive travel insurance covering tour and flight cancellations, loss of valuables, thefts, illness, accidents and hospitalization;
* Insurance that covers Trekking/ Travel/ Accident /Medical/Emergency evacuations;
* Photography charges in the monasteries and monuments;
* All other obligations and penalties incurred due to death, early return, etc.
What Our Customers Say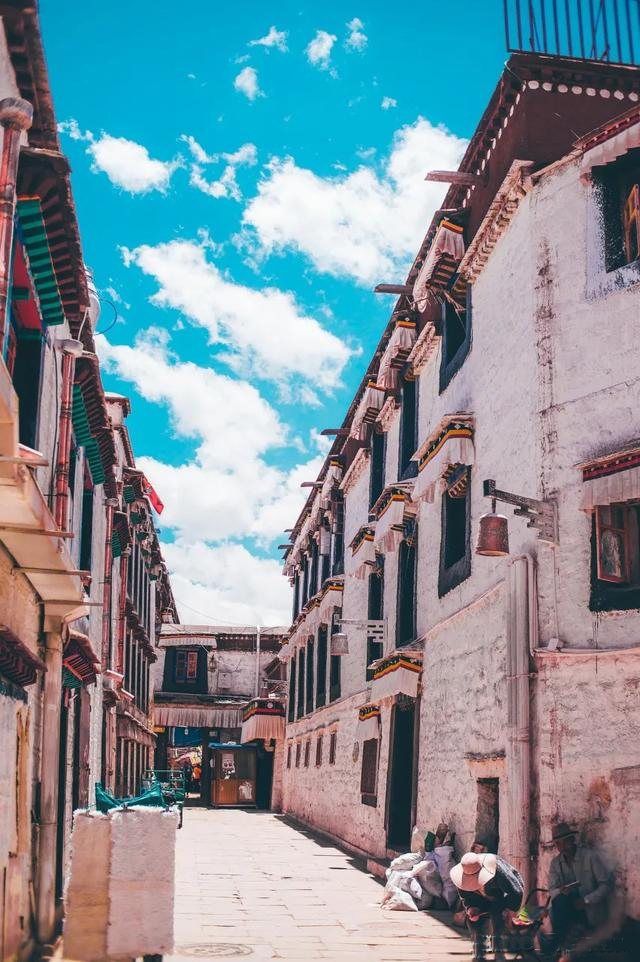 I just returned to Beijing yesterday and I wanted to let you know that I had a wonderful trip to Tibet. Your company arranged everything very well, and Lobsang was an excellent tour guide, I was deeply impressed by how hard-working and dedicated he was, especially when he helped arrange my nucleic a ....
Read more testimonials...
INQUIRY ABOUT THE TRIP
Email response within 0.5~24 hours.