9 Days Dagala Thousand Lakes Trek
Dagala Thousand Lakes Trek
Duration:

9 Days

Route:

Paro - Thimphu - Paro

Season:

Spring
Summer
Autumn
Winter

Tour Type:

Private Tour
Add

to Favorites
Overview
Dagala Thousand Lakes, as the name implies, has more lakes along the way, but there are less than 1,000, about 40. Dagala Thousand Lakes Trek is a short-distance route of moderate difficulty. The trek starts at Genekha village in Paro and ends at Chamgang village in Thimphu. You will hike through terraced fields, coniferous forests, and lush alpine forests, looking for alpine lakes dotted somewhere. Especially during April and May, with crimson and orange azaleas blooming all over the mountains, you will see the grandest welcome ceremony in Bhutan! In addition to lakes, the snow-capped Himalayas are also a major attraction. If the weather is good, you can also see the world's highest peak - Mount Everest and the third highest peak - Kangchenjunga. Besides, you will not miss any of Bhutan's most famous cultural attractions such as Tiger's Nest, Rinpung Dzong, Trashi Chhoe Dzong, etc.
| Day | Route | Attractions & Activities |
| --- | --- | --- |
| 1 | Fly to Paro Airport and Transfer to Thimphu, 55km, Approx 1.5hrs | Trashi Chhoe Dzong, Takin Zoo |
| 2 | Dagala Thousand Lakes Trek①: Genekha - Gur | Genekha to Gur |
| 3 | Dagala Thousand Lakes Trek②: Gur - Labathama | Kangchenjunga |
| 4 | Dagala Thousand Lakes Trek③: Labathama | Labathama |
| 5 | Dagala Thousand Lakes Trek④: Labathama - Pangkha | Mt.Jomolhari |
| 6 | Dagala Thousand Lakes Trek⑤: Pangkha - Talakha | Kangchenjunga, Jomolhari, Mount Jitchu Drake, Talakha Goempa Monastery |
| 7 | Dagala Thousand Lakes Trek⑥: Talakha - Chamgang; Drive to Paro, 52km, Approx. 1.5hrs | Trek from Talakha to Chamgang, Rinpung Dzong |
| 8 | Paro Sightseeing | Taktshang, National Museum, the ordinary market in Paro |
| 9 | Departure from Paro | Departure from Paro |
You will take the Royal Bhutan Airlines flight to Paro Airport, Bhutan. During the flight, you will enjoy the spectacular beauty of the Himalayas. After watching the beautiful plateau scenery on the plane, you will arrive at Paro Airport, the only airport in Bhutan. Your Bhutanese guide will wait for you outside the terminal building, and then take you to Thimphu - the capital of Bhutan. It takes about 2hrs driving for 55 kilometers.
In the afternoon, you will proceed to Trashi Chhoe Dzong, a majestic and grand castle on the west bank of the Wangchu River. This is the office of the current king and the seat of the internal affairs and finance departments. It is also the summer residence of religious leaders and central religious institutions. After the visit, go north to Takin Zoo, where is exclusively built for Bhutan's national animal - takin. Takin is a creature with a sheep head and cow body which is only living in Bhutan. If time permits, we will also arrange you to visit Thimphu's ordinary market.
Stay overnight in Thimphu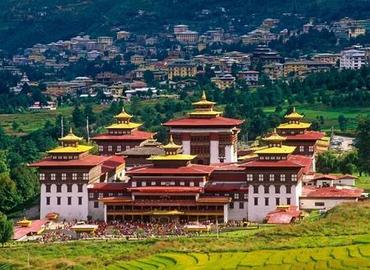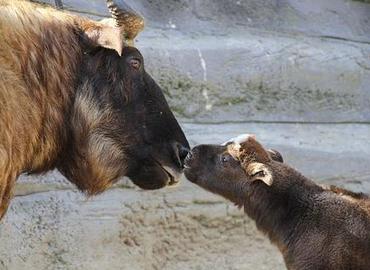 Attraction:
Trashi Chhoe Dzong
Thimphu Takin Zoo
7KM | 5-6 HOURS | 230M ASCENT | DESCENT 60M | CAMP ALT 3290M
After having breakfast at the hotel, and you will drive for about an hour to reach the starting point of our trek at Genekha village. It is a small village and considered to be a village of metallurgists in the Middle Ages, where you can observe various alpine flora and fauna and various birds. Then pass through terraced farms and coniferous forests. where produce the famous matsutake and chanterelle mushrooms. After crossing the royal bridge over the Thimphu River, you will start climbing until you reach a huge rock platform (3350m), from where you can enjoy the picturesque scenery of the valley below. Later, you continue hiking slowly through the birch and bamboo forests and reached the camp on the Gur (3,290m) meadow in about two hours. If you travel in spring, you can see a lot of flowers here.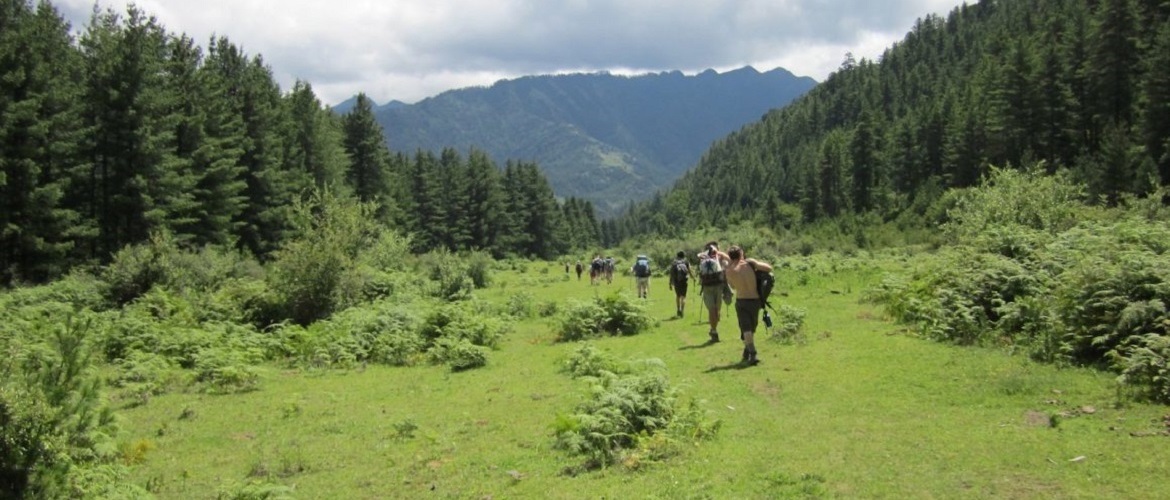 Attraction:
Genekha to Gur
12KM | 6 HOURS | 1010M ASCENT | CAMP ALT 4300M
The second day of the trek starts with a path across the ridge. You can enjoy the beauty of the rugged mountain vegetation. The path winds through refreshing meadows adorned with wildflowers and asparagus bushes(in spring). The huge stone-piled landmark marks the first mountain pass, where you can admire the spectacular Kangchenjunga peak (8,586 m/ 28,169 ft) and part of the Himalayas in Bhutan. When coming down from the mountain pass, you can see the complete Dagala mountain range, as well as meadows and yak herder camps.
After having lunch at the yak herder's camp, we will descend through the hills and meadows to the Labathama Valley, from where you will gradually rise up to Utsho Tsho (4,300m) through the huts of some yak herders. Your campsite today is by the lake, where there are many golden trouts.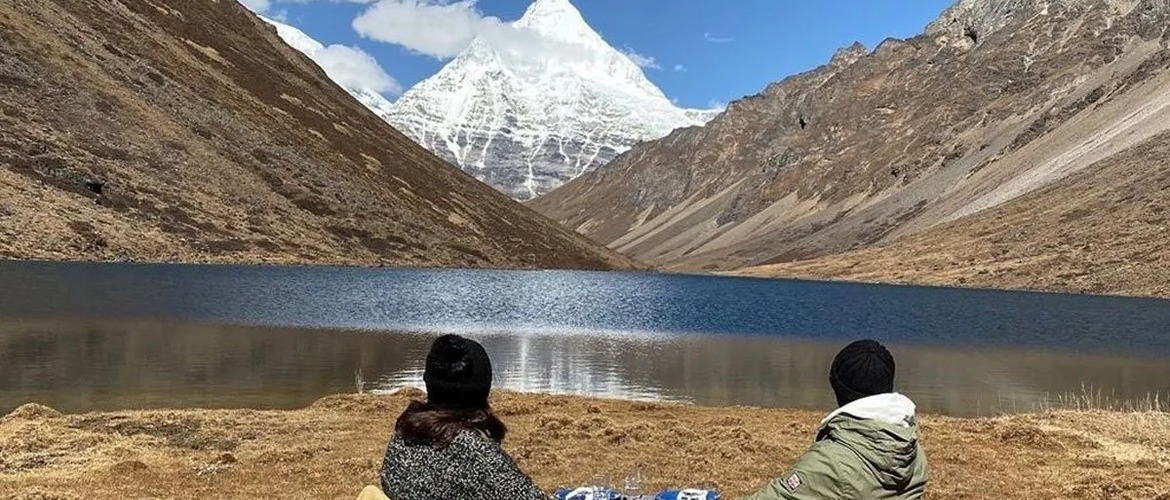 Attraction:
Kangchenjunga
Enjoy a relaxing day in Labathama to explore the valley and visit the nearby lakes such as Reli Tsho, Hen Tsho and Jama Tsho. Your trekking leader will tell you mystic stories of these lakes. In this wild and mountainous country, you are encouraged to take the opportunity to engage in some trout fishing and adding some flavor to your meals. You can even hike across the top of the mountain and admire the third highest mountain in the world - Kangchenjunga (8,586 m /28,169 ft) and the most famous female mountain goddess in Bhutan Jomolhari(7,326 m /24,035 ft).
Return to camp by dusk and prepare for the next day.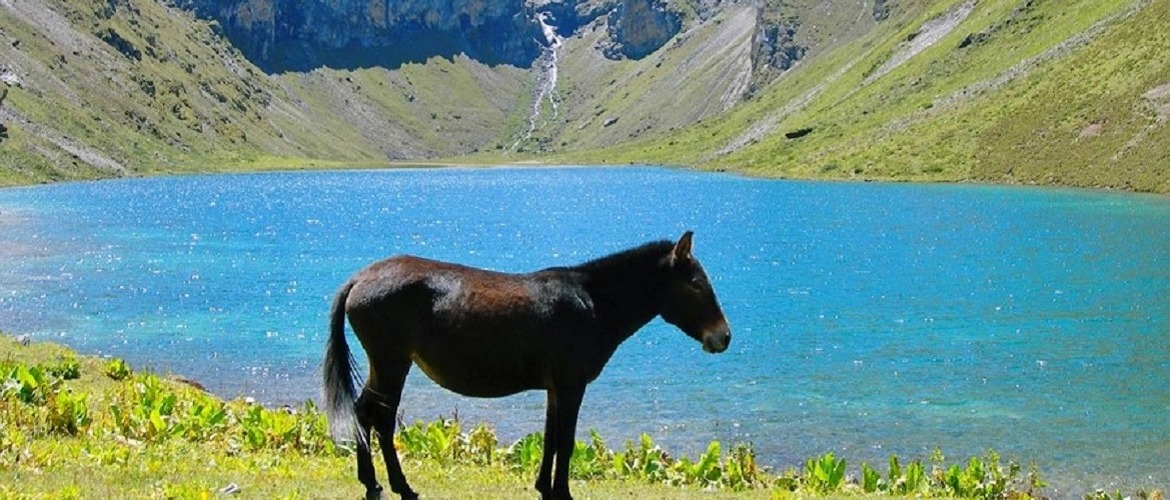 8KM | 5-6 HOURS | 220M ASCENT | 520M DESCENT | CAMP ALT 4080M
Climb along the west side of Dala Tsho until a saddle of 4,520m, then start descending. On the way, you can admire the spectacular Himalayan peaks, including Everest (8,848m), Kangchenjunga (8,586m), Jomolhari (7,326m), Mount Jitchu Drake, Tshering Gang, Khang Bum, Masang Kang, Tsenda Gang, and Gangcheta/Great Tiger Mountain.
If you want to get a better view, you can climb to a peak close to the saddle with an altitude of 4720m. The way down from the saddle will pass some yak herders' huts to Doccha Chhu. Follow the river for a while and stay higher on the hillside, until you reach Pangkha (4,000m). Our campsite may be different according to the monsoon, but we set the target as Pangkha.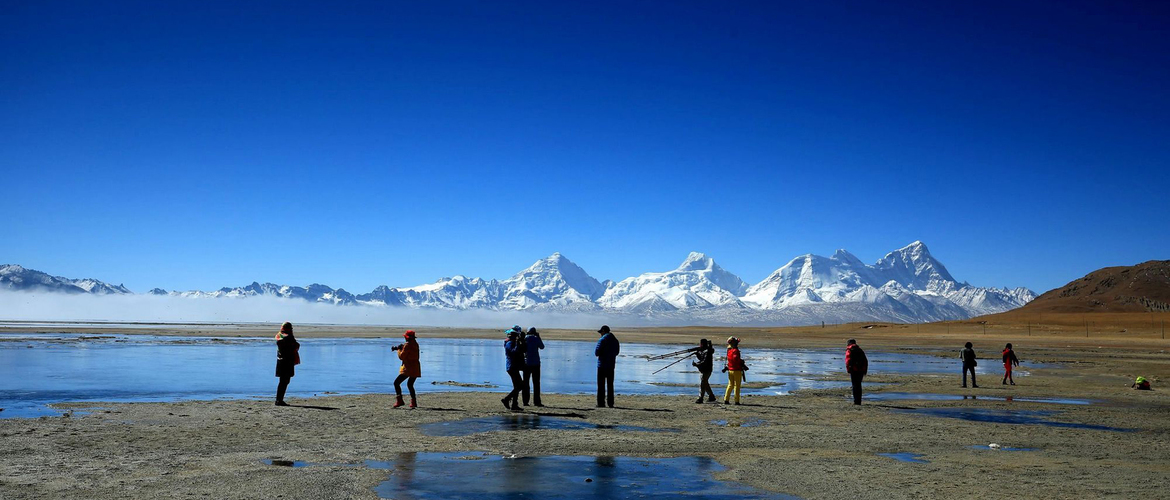 8KM | 5 HOURS | 180M ASCENT | 1540M DESCENT | CAMP ALT 3080M
In the morning, you will cross several mountain passes but none of them require a major climb. You will see different varieties of blue poppy(June and July) and many mountain birds along the way. After arriving at the huge sarcophagus at Tale La Pass(4,180m), you will drop down to Kiwi Chowa (4,030m). Our route then continues to a mountain pass at 3960m, where 4 tracks converge. We follow the northern route past a ruin said to have once been a dzong to monitor the movement of local people between Wangdue Phodrang and Thimphu. A ridge leads to Talakha Peak (4,300m), revealing the beauty of Thimphu Valley. If the weather is fine, you should be able to see Kangchenjunga (8,586m), Jomolhari (7,326m) and Mount Jitchu Drake (6,662m) from here.
Start a long descend from Talakha Peak, through several steep slopes and forest of fir, juniper, rhododendron, rose, bamboo and birch to Talakha Goempa Monastery(3080m). You will camp next to the monastery in the evening and wake up in the morning prayers of the monks.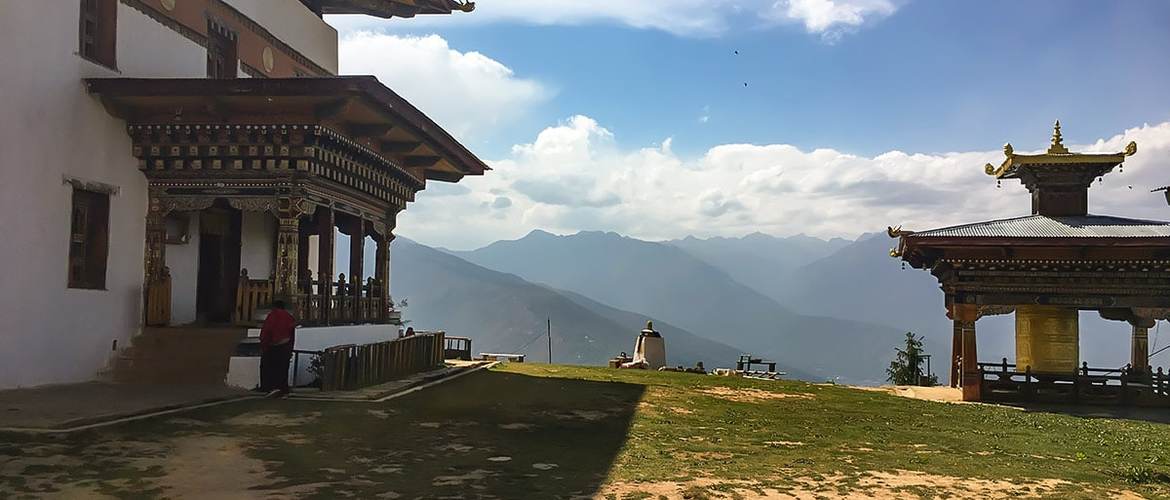 Attraction:
Talakha Goempa Monastery
6KM | 2 HOURS
Starting from Talakha Goempa there is a short downhill path, along the way you will hike through mixed vegetation, the apple orchard, and feeder road for two hours and finally arrive at Chamgang Village. Our car will be waiting here to drive you back to Paro city.
In the afternoon, you will visit Rinpung Dzong, which is the most famous temple in Bhutan and perhaps the best representative of Bhutanese architecture. If time permits, your guide can also take you to visit the ordinary market in Paro, where you can buy some handicrafts with Bhutanese characteristics.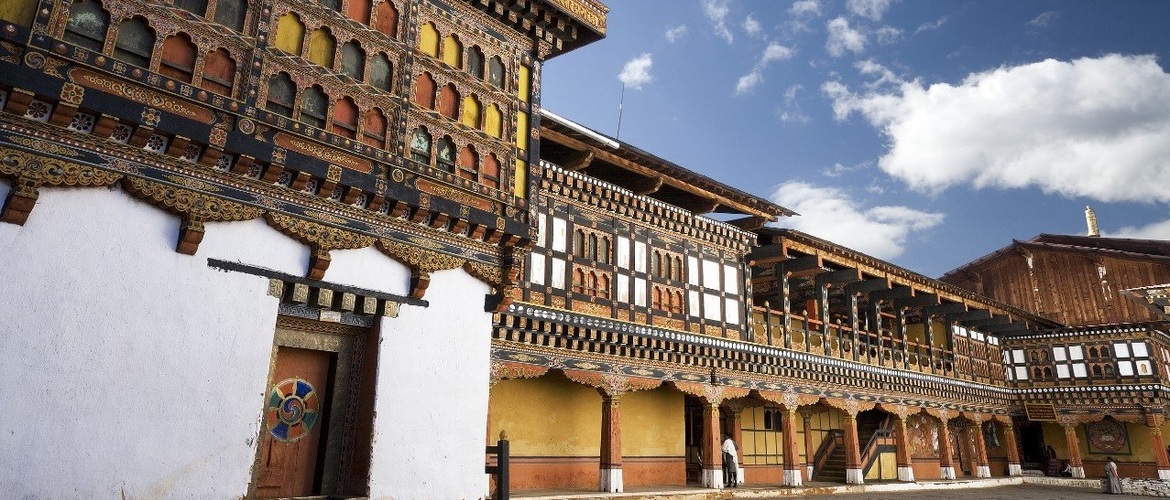 Attraction:
Rinpung Dzong
After breakfast, retrace your drive back to Paro. Today, you will visit Taktshang Monastery(Tiber's Nest), which is the most sacred Buddhist temple in Bhutan and is known as one of the top ten super temples in the world. Approachable only by hiking, this holy attraction is seated on the cliff's edge. According to the ancient scriptures, in the 8th century, Guru Rinpoche, the father of Bhutan Buddhism, rid a female tiger to the edge of the Taksang cliff, and once meditated in a cave for three months. Later Guru Rinpochebecame the country's paramount religious image. Taktshang is the symbol of Bhutan and the highlight of your Bhutan trip.
In the afternoon, you will visit Ta Dzong, the watchtower of Paro Dzong, now the National Museum. Then proceed to visit Kyichu Lhakhang, the oldest temple in Bhutan. After visiting today's attractions, if time permits, the tour guide can also take you to visit the ordinary market in Paro, where you can buy some handicrafts with Bhutanese characteristics.
Stay overnight in Paro.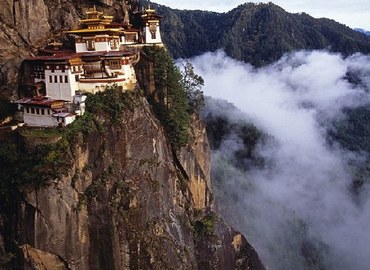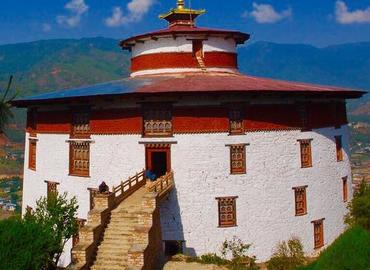 Attraction:
Tiger's Nest
National Museum
Kyichu Lhakhang
Your guide will pick you up from your hotel and take you to the airport, and help you with checking in for your flight from Bhutan.
What Our Customers Say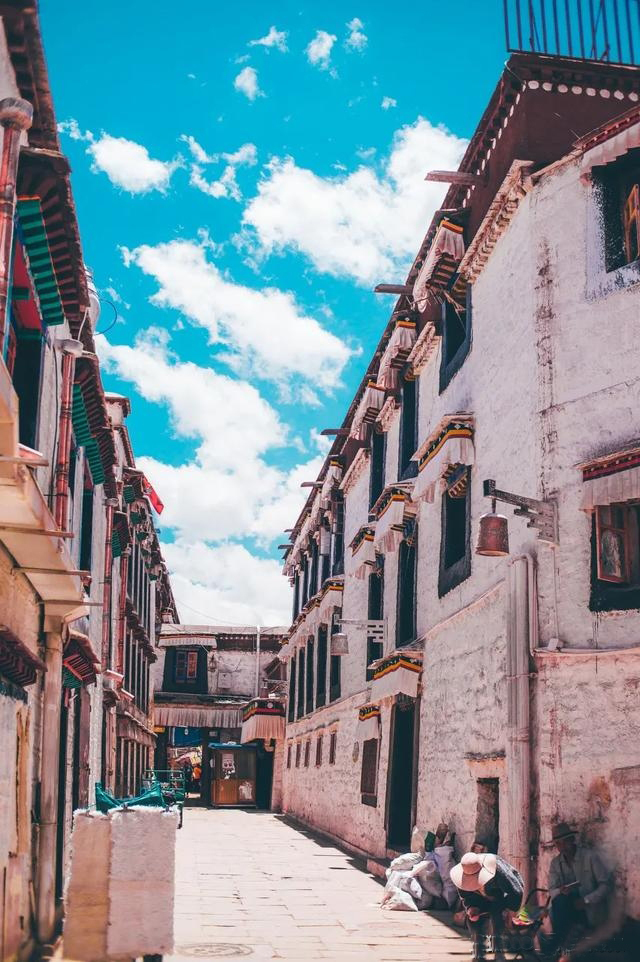 I just returned to Beijing yesterday and I wanted to let you know that I had a wonderful trip to Tibet. Your company arranged everything very well, and Lobsang was an excellent tour guide, I was deeply impressed by how hard-working and dedicated he was, especially when he helped arrange my nucleic a ....
Read more testimonials...
INQUIRY ABOUT THE TRIP
Email response within 0.5~24 hours.