How to Pay Us
Great Tibet Tour accepts payment through Wire Transfer and PayPal.
Note: any extra transfer fee charged shall be at your own expense.
From Outside of China
*PayPal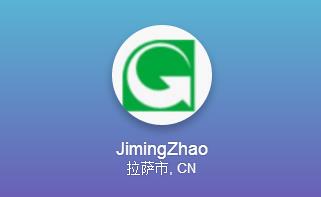 We accept payment through PayPal. If you don't have a PayPal account, PayPal system incorporates a way for you to send money to us who does, via credit card payment to our PayPal account.
Note: PayPal charges transfer fee of 4.2%. eg. in order to send us USD100, you shall transfer 100*4.2% extra. 100 + 100*4.2% = 104.2
Our PayPal account: sales@greattibettour.com or CLICK HERE
*Wire Transfer
Here below is the information of our account which accepts foreign currency(mainly USD or EUR), Please consult the local bank prior to transfer.
This is our official company account. Extra tax fee will be charged additionally if pay to this account.
This account DO NOT accept payment of CNY !
| | |
| --- | --- |
| Bank Name | Bank of China , Tibet Branch |
| SWIFT Code | BKCHCNBJ900 |
| Bank Account | 138800002510 |
| Beneficiary | Tibet Niwei International Travel Co.Ltd |
| Bank Add | NO.28 LINKUO WEST ROAD, LHASA,TIBET AUTONOMOUS REGION, CHINA |
| Tel | (86) 891-6813333-6111 |
| Fax | (86) 891-6832796 |
| Post Code | (86) 850000 |
If You Are In China
*Wire Transfer
If you are living China, or already travel to China while booking, it's much cheaper of transfer fee to wire transfer CNY to our CNY accounts below.
The bank staffs in China are usually very helpful with foreigners. You can ask them to help you fill in the transfer paper.
Private bank accounts for CNY:
| | |
| --- | --- |
| Bank name | Bank of China 中国银行 西藏自治区分行营业部 |
| Account name | 杨雪莲 |
| Account number | 6217 8579 0000 1711 448 |
| | |
| --- | --- |
| Bank name | Industrial and Commercial Bank of China Limited 中国工商银行 |
| Account name | 杨雪莲 |
| Account number | 6222 0201 5800 0094 017 |
| | |
| --- | --- |
| Bank name | China Construction Bank中国建设银行 |
| Account name | 赵吉明 |
| Account number | 6217 0040 5000 8025 335 |
| | |
| --- | --- |
| Bank name | Agricultural bank of China中国农业银行 |
| Account name | 赵吉明 |
| Account number | 6228 4838 7811 4067 875 |