Travel to Tibet from Malaysia
Travel to Tibet from Malaysia
by Eric
Last Updated: 2022-08-05
Located in Southeast Asia, Malaysia is a federal constitutional monarchy consists of 13 states and three federal territories. With a multiracial and multicultural society, Malaysia is developing rapidly in industry and economy. As international travelers in Asia, more and more Malaysian travelers want to explore Tibet, the mysterious and remote land.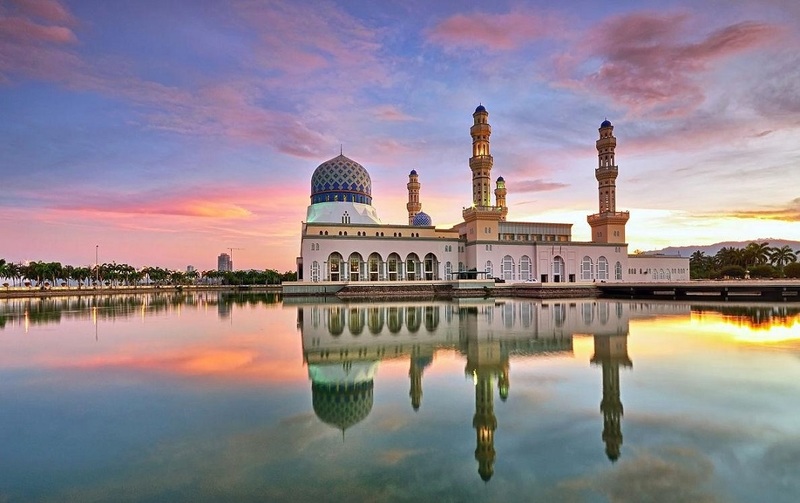 How to Get to Tibet via Mainland China?
Although there's no direct flight from Malaysia to Lhasa, flights from Malaysia to major cities in China are always available. You can fly to inland Chinese cities, and transmit to Lhasa by plane or by train.
By Plane from Chengdu
You are suggested to land in Chengdu, for it's the main gateway to Lhasa, flights towards Tibet are available in this city every day. Trains to Lhasa are only available every other day. You can take a direct flight from KUL Airport to CTU Airport in Chengdu, which only takes about 4 hours and costs MYR1, 800. In Chengdu, 8 to 17 direct flights towards Lhasa every day and it only takes you about 2 hours to land in the holy city with a cost of MYR1, 341.
By Plane from Beijing, Shanghai, Guangzhou
Flights from KLU to PEK Airport in Beijing takes 6 hours, but tickets are cheaper, costs about MYR1, 000. Flights from KLU to PVG in Shanghai takes 5 hours 20mins, costs about MYR1, 010. Flights from KLU to CAN in Guangzhou take about 4 hours 20 mins and costs about MYR703. Please note, no direct flight from Guangzhou and Shanghai to Lhasa, only connecting flights available. But there're 2 daily flights from Beijing to Lhasa with a cost about MYR1, 978.
Tips: You'd better relax in Lhasa for the first or two days as your body adjusting to the high elevation. Try not to hike strenuously, climb the stairs of the Potala Palace, and drink alcohol during these two days.
By Train
You are also suggested to travel by train. You can board the train to Lhasa conveniently in Beijing, Shanghai, Guangzhou, Chengdu, Xian, Xining, Chongqing, and other cities. The famous Qinghai-Tibet Railway opened in 2006 and attracted millions of travelers every year. This railway is famous for the scenery; you will enjoy breathtaking views of snow-covered mountains, marvelous lakes, massive wilderness, and peaceful pastures. There are two classes of sleeper-tickets, and you're recommended to choose a soft sleeper for a better journey. Tickets from Xian to Lhasa cost CNY969.5 (MYR 573), while from Chengdu to Lhasa cost CNY998 (MYR 590).
China Visa & Tibet Travel Permit
When going to Tibet from any cities in Mainland China, all you need is a normal Chinese tourist visa and a Tibet Travel Permit. One can be obtained from the Chinese Embassy in KL or at the Chinese consulates in Kuching, Penang or Kota Kinabalu and another from Tibet Tourism Bureau. However, foreign travelers can't apply for the Tibet Travel Permit by themselves and travelers in Tibet must be organized in a group. Don't worry, just contact us and book your trip, and we guarantee you the permit and a suitable itinerary. Take note: you should show your permit when you board a train or plane towards Lhasa.
It takes at least 2 weeks for Tibet Travel Permit to be processed. You should get in touch with a Tibetan local travel agency at least 3 weeks before you visit Tibet. If you plan to go to Mt. Kailash, Lake Manasarovar or other areas of far Western Tibet, contact a travel agency at least 6 weeks before you plan to arrive.
How to Get to Tibet via Kathmandu?
By Plane from Kathmandu
Alternatively, you can fly to Kathmandu, Nepal from Kuala Lumpur directly. There are several nonstop flights between Kathmandu and Kuala Lumpur, which only takes 4 hours 45 mins and costs MYR 1466 for one way. From Kathmandu, you can either fly to Lhasa, Tibet, or take an overland tour. Flights from Kathmandu to Lhasa takes about 1hour 20mins and costs about MYR 1500. If you are lucky enough and get the seat near the left window on the plane, you will see majestic Mt.Everest as the airplane will pass by the Himalayas.
By Road from Kathmandu
The overland road trip from Kathmandu to Lhasa will take about 3-5 days via the Sino-Nepal highway. You will experience magnificent views such as Mt. Everest, Shigatse, Gyantse along the way.
It is extremely important to you that your travel route includes proper acclimatization if you go overland from Kathmandu to Lhasa. Many budget tour agencies in Nepal and Tibet offer itineraries that do not think about the acclimatization and eventually put travelers at serious risk of altitude sickness. Kathmandu is not high enough to help with the acclimatization process with only 1350 meters. Some travel agencies have routes that take customers from Kathmandu directly to Everest Base Camp with an elevation of 5200 meters in only 2 days. This is extremely foolish and unsafe. Going that high so quickly can cause serious altitude sickness or even high altitude pulmonary edema (HAPE). In a word, please choose a legal Tibet Travel Agency and get to Everest Base Camp gradually in 3 days, you 'd better not stay overnight at Everest Base Camp but Tingri.
China Group Visa & Tibet Travel Permit
If you plan to enter Tibet from Nepal, you don't have to apply for your Chinese Visa. Even if you have already obtained a Chinese Visa, it would be turned invalid in Kathmandu. The document required to enter Tibet from Kathmandu is China Group Visa, which can only be applied at the Chinese Embassy in Kathmandu. To get this document, you need to get assistance from your Tibet Travel Agency for an invitation letter. With your invitation letter, original passport and two passport-sized photos, you can then get your China Group Visa. Some travelers may get confused by the name of China Group Visa. It doesn't mean you have to join a group to get this visa. As solo travelers, you still can get your China Group Tour Visa from an organized tour. Please note that the Chinese Group Visa usually needs three working days to obtain, so please leave enough time before departing to Tibet. And for Tibet Travel Permit, your travel agency will handle it and hand over it to you at the Gyirong Port or Lhasa Gonggar Airport.
What to See after Arrival?
Arrive in Lhasa and have a good rest, you're ready to explore this land. We offer various tour packages with different itineraries, so you can choose one which meets your interest. Pay a visit to the grand Potala Palace, admire worshiping Tibetans in front of the Jokhang Temple, and stroll in the 1, 300-year-old Lhasa. Appreciate debating monks in Sera Monastery, kora with pilgrims at Mt. Kailash, and be shocked by the highest mountain in the world, Mount Everest. With our hand-picked travel guides and seasoned drives, you'll have an unforgettable tour in Tibet.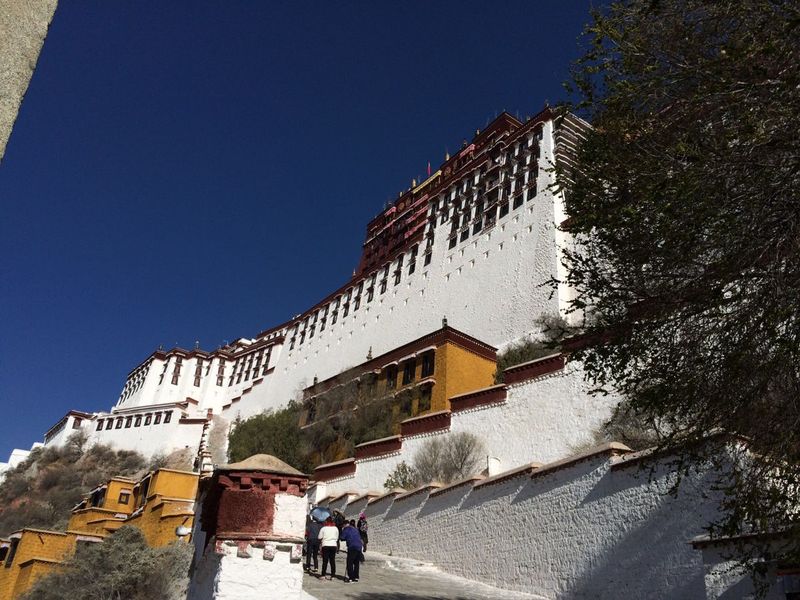 Conclusion
The foreign travelers who want to go to Tibet must be on an organized tour that includes Tibet Travel Permits, a private vehicle, a driver and a tour guide. There are no exceptions to these travel regulations. Only a local Tibet travel agency can arrange such a journey for you. Group Tours to Tibet are not mandatory, but they are an economical way to travel to Tibet. Solo travelers are permitted to go to Tibet, but still must be part of an organized tour as explained above. You will not be allowed to board any flight or train to Tibet without your Tibet Travel Permit, which proves that you have joined an organized tour. To go to Tibet, all you need to do is contact a reputable, local-owned travel agency in Tibet and they will take care of ALL arrangements for you inside Tibet. Going from Malaysia to Tibet is very easy!
Related Articles
Recommended Tour Packages
Ask a Quick Question Below?
Email response within 0.5~24 hours.