How to Travel During the Pandemic?
How to Travel During the Pandemic?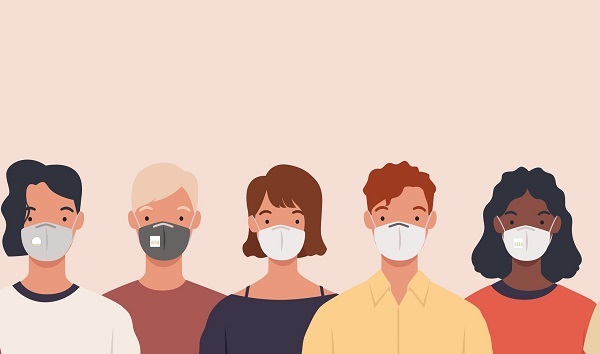 The outbreak of Novel Coronavirus Pneumonia (or COVID-19) has had a serious impact on the global economy, especially on the tourism industry. China managed to control the spread in this country within 2 months, with its daily new cases fewer than 10. As of 24:00 on April 28, 2021, there are currently 525 confirmed cases in the mainland and 0 confirmed cases in Tibet. China's tourism industry is picking up quickly.
This article is a general information guide about the Coronavirus situation in mainland China and Tibet. It also summarizes some protection tips for traveling during the epidemic to protect you.
Coronavirus in China
From 16 March 2020, domestic attractions and museums started to reopen to the public with strict measures taken to prevent novel coronavirus infection.
In December 2019, Coronavirus was discovered in Wuhan, Hubei Province, People's Republic of China.
January 23, 2020, the Wuhan Coronavirus Pneumonia Epidemic Prevention and Control Headquarters announced the lockdown for the epidemic area. This is the first time in modern history that a large city with a population of tens of millions has been blocked.
January 25, the National Health Commission issued six prevention guidelines for general, touring, family, public areas, public transport, and self-quarantine.
As of February 14, the new cases in other provinces nationwide except Hubei Province had dropped in the last ten consecutive days.
From February 17, China started to return to its normal life.
From 16 March 2020, domestic attractions and museums started to reopen to the public with strict measures taken to prevent novel coronavirus infection.
March 17, the first batch of 42 medical teams dispatched to Wuhan started to return home.
April 26, all patients with Coronavirus in Wuhan were discharged.
During the May Day holiday, China regained its dynamic. Its transport system including railways, highways, cruise, and airlines sent a total of 121 million passengers, and the tourist attractions across the entire country received 115 million tourists, which contributed to the tourism revenue of 47.56 billion yuan.
As of May 31, a lively scene has come back to Chinese society. China's economy is gradually recovering.
Coronavirus in Tibet
January 27, 2020, Tibet's tourist attractions were closed, and all persons entering Tibet must be quarantined for 14 days for observation.
January 29, Tibet reported the first suspected case and upgraded the emergency to Level 1.
January 30, the suspected case was confirmed.
February 12, the patient was recovered and discharged from the Third People's Hospital of the Tibet Autonomous Region. Since then, the confirmed and suspected cases in Tibet have all been zero.
March 25, Tibet adopted a Health QR Code in order to control the importing epidemic.
Vaccination Status in Various Countries
As of April 28, 2021, a total of 1.4 billion doses of COVID-19 vaccines have been inoculated globally.
In China, 240 million doses have been inoculated, 16.39 doses/100 people.
In the United States, 230 million doses of vaccine have been inoculated, 69 doses/100 people.
In India, 140 million doses have been vaccinated, 10.33 doses/100 people.
In the United Kingdom, 46.65 million doses were vaccinated, 68.72 doses/100 people.
In Germany, 25.89 million doses were vaccinated, 30.9 doses/100 people.
In France, a total of 19.64 million doses were vaccinated, 28.83 doses/100 people.
Coronavirus Protection and Tips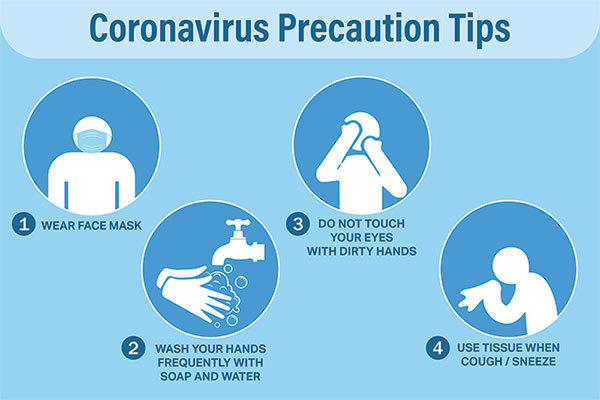 With the opening of major tourist attractions, many people who love to travel are ready to go. Then, what should you pay attention to when traveling during the epidemic?
Before traveling, find out whether infected cases are reported around the destination, it is a medium or high-risk area, what local policies and regulations on epidemic prevention you should follow, and then be prepared for them. Foreigners entering China, after 14 days' quarantine, can travel within China with the health QR code.
It is suggested to travel in off-peak season, avoiding popular scenic spots and peak season;
Carry personal protective equipment such as medical masks and hand sanitizers with you. Regularly clean your hands during the journey. Cover your mouth and nose with tissues when sneezing or coughing. Do not throw away used tissues and masks at will, but should be thrown into a special trash can;
Wear a medical mask when taking public transport such as train and bus. Keep a 1-meter distance from other people, and talk less.
When visiting scenic spots, queue in order, keep distance from others, avoid visiting or activities in confined spaces, wear masks in crowded places, and obey the requirements of the scenic spot for epidemic prevention and control.
If you experience fever, dry cough, fatigue, and other symptoms during the tour, please go to a doctor in time.
We don't suggest the elderly, patients with chronic diseases, and pregnant women traveling around during the pandemic.
It would be better to take food away rather than eat in restaurants. If it really needs, don't be seated next to others. When taking public transport, best not to eat in or drink in.
What Can We Do for You?
The Novel Coronavirus Pneumonia (or COVID-19) is the most widespread global pandemic that humans have encountered in the past 100 years, which threatened Human life and health. It is a serious crisis and a severe challenge for the whole world. This is a war between mankind and the virus.
Although the tourism industry has significantly been stricken by the pandemic, as a senior tour company, Great Tibet Tour feels that we can do something to help. Amid the crisis, the customers who have booked a tour with us can cancel or reschedule it for free.
We sincerely hope that the new crown pneumonia epidemic will be defeated as soon as possible and the infected people will recover soon. We believe that things will return to normal in the coming future, and then we look forward to seeing you in Lhasa!
Related Articles
Ask a Quick Question Below? Or Call 0086-891-6679450
Email response within 0.5~24 hours.