Better to Take Train from Xining?
Better to Take Train from Xining?
by Apple
Last Updated: 2020-03-06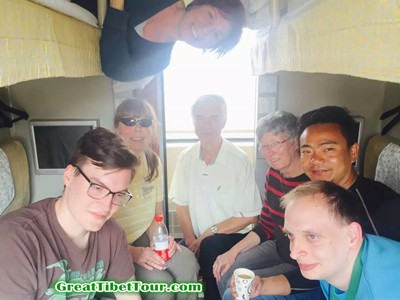 There are many cities in China have train to Lhasa, Tibet. If time, schedule, and budget allow, we would recommend you to take train from Xining to Lhasa. 
Xining is the real starting point of Qinghai-Tibet Railway, all highland views starts from here. All sections before Xining are not highland area.
Based on the new regulation of China Railway, no matter where you start your Tibet train journey, you need to transit to the oxygen-supplied train in Xining – when train arrives in Xining from your original starting city, passengers need to move to the oxygen-supplied train, you have to unload your luggage and move them into the new train. 
Most other cities have but one train to Lhasa daily or every other day, but in Xining, there are many train depart to Lhasa daily, thus the train tickets are easier to booked than from other cities.
Train from Xining to Lhasa is abt 24hrs only, almost 50% shorter than from Beijing, Shanghai, Chengdu, Chongqing or Guangzhou.
Xining is abt 2200m above sea level, a night or two here is good for acclimatization for your trip in Tibet later. Plus Xining is a star itself rich with travel resources. ---- Xining is the capital of Qinghai province in central China, by the Tibetan Plateau. It's known for the Xining Dongguan Grand Mosque, blending Chinese and Islamic styles, and Tulou Temple, built into mountainside caves. To the north, the Tibetan Medicine and Culture Museum displays traditional artifacts. Nearby are the sprawling Ta'er Monastery (Kumbum Monastery) and the vast Qinghai Lake, rich in birdlife.
Taking the later afternoon or evening train from Xining to Lhasa is even better, because it allows passengers to see more of the highland views the next day. 
Related Articles & Posts
Ask a Quick Question Below? Or Call 0086-891-6679450