by Liffity
Last Updated: 2018-04-11
There are some tips for travelers who are willing to have a Tibet tour from Beijing by train. Nowadays, from Beijing to Tibet, travelers can take a regular train every day. This train is run by China Railway. The whole distance between Beijing and Tibet is about three 3754 kilometers, and it takes travelers nearly forty - one hours to finish the whole trip. The train starts from the Beijing West Railway Station and ends at Lhasa Railway Station. Travelers can take this daily train at 20:10, then you will arrive in Beijing on the third day at 13:03.
Beijing Tour Tips
Beijing is an ancient city with plenty of scenic spots. Travelers can visit many famous spots here. Here, I'd like to recommend some for you such as Tiananmen Square, Forbidden City, Temple of Heaven, Summer Palace, Ming Tomb, Great Wall, Hutong, Olympic Green and Capital Museum. For travelers who decide to visit Beijing for several days, you can visit these places mentioned before. While for travelers who only have one - day tour, you can visit the most famous places like Forbidden City, Tiananmen Square and the Great Wall.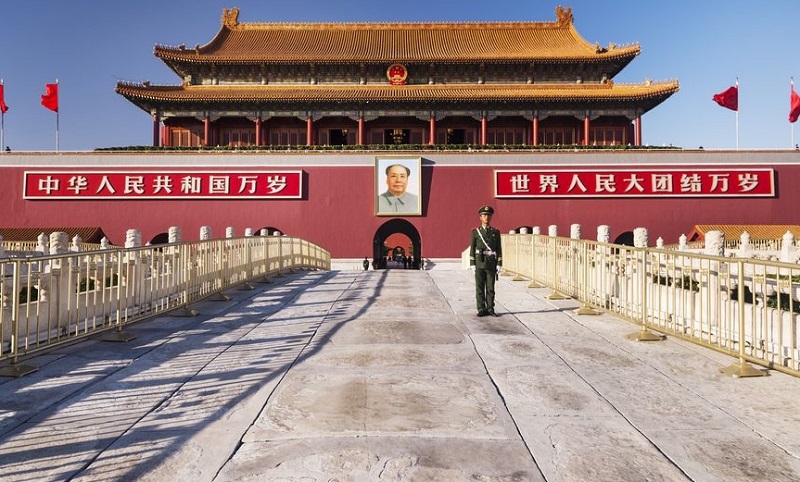 How to Get to the West Railway Station to the Beijing Airport
Beijing West Railway Station is located at No.19, Guanglian Lu, Fengtai District in the west of Beijing. When you arrive at the Beijing Airport and want to go to Tibet directly, you can take a taxi to the station. It is the best and fastest way to arrive at the station. Usually, it will spend you about RMB100 in taking a taxi. You have no necessity to worry about the communication because at present taxi drivers can speak little English and send you to the right place. What's more, you can also take the direct buses. It runs from the airport to the railway station, and there will be a bus in twenty minutes. Another way to get to the west railway station is to ask your tour agency for help. You will be arranged to take a private vehicle.
What Documents are Needed When Taking the Train
For all international travelers, Tibet Travel Permit (also called Tibet Visa) which issued by Tibet Tourism Bureau is very important. Only with this permit, tourists are allowed to travel in Tibet and surroundings and board the train or plane. Apart from the Tibet Travel Permit, the Chinese visa is very vital for travelers when you take a train. Before leaving for Lhasa by train, you are asked to check it. Thus, you must prepare these documents well in advance before you have a Beijing - Tibet tour by train.
Two kinds of Train Tickets to Lhasa
There are two series of train tickets. One is the soft sleeper berth, and the other is the hard sleeper berth. The former ticket is more expensive than the latter one. The soft sleeper berth contains twelve compartments and four soft sleeper berths in each compartment. Travelers can have more private room in this kind of cabin. Normally, the price is about RMB 1189.
The other is the hard sleeper berth. The hard sleeper berth contains eighteen compartments and 6 hard sleeper berths in each compartment. Actually, it's not hard as your expectation, on the contrary, it's also comfortable and soft. The shortage of this berth is more crowded and noisy. The price of this kind of berth is about RMB 766.
Book the Train Ticket
In the peak season, it's very hard for travelers to buy train tickets online. Thus, you need to buy it in advance before you travel to Tibet from Beijing. If you have trouble in booking the train ticket, you can also ask your travel agency for help.
The Cost of the Train Trip from Beijing
Firstly, you will pay for the train ticket from Beijing to Tibet. RMB1300 for a soft sleeper berth, and RMB800 for a hard sleeper berth. Then, you have to pay for food in the train because the food is not included in the train ticket in China. The costs of the breakfast, lunch, and dinner are partly about 10 RMB and 20-30RMB. In the train, it only provides water. For travelers who want to drink a cup of tea or milk, they need to bring it on your own. Finally, you have to pay for the travel agency about the service fare of booking train tickets. The costs vary in different seasons ranging from 100RMB to 500RMB. To sum up, the whole costs of this train trip is about 1600RMB.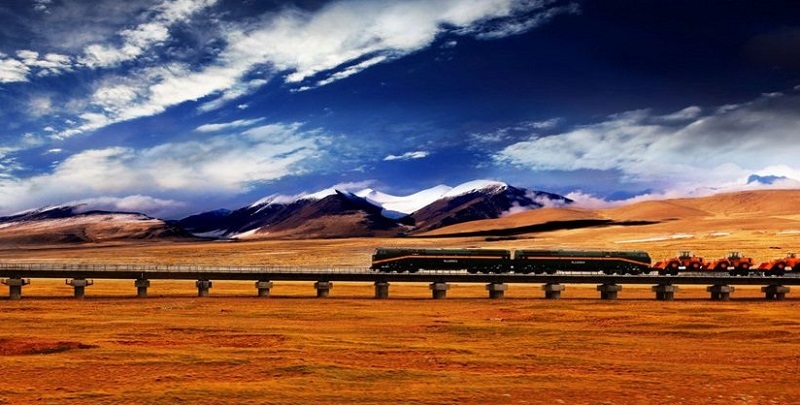 Things You Need to Pack
Before having the train trip from Beijing to Lhasa, you should understand that you will stay in the train for two nights. Although it is regarded as a three-star facility train for travelers, it is not a real hotel which can provide you some other service and items. Thus, you need to bring your own slippers, towel, cup, teeth brush, teeth paste, soap, and tissue paper. In the train, the food is more expensive than other places. If you want to buy some food, you can come to the restaurant car which is in the middle of the train. Besides that, you need to prepare some milk, coffee, fruit and so on before you get on the train.
Potential Sickness for Travelers in the Train
Travelers are allowed to travel in Tibet on condition that they have asked suggestions for their private doctors and their Tibet plans have been approved by the doctors. For people who have the following diseases are not suitable for leaving for the Roof of the World with an average altitude of 3,000 meters, including nature heart disease, apparent heart heat abnormal, hypertension II, blood disease, the brain vein disease. bronchial tube asthma, bronchiectasis, pulmonary emphysema, activity pulmonary tuberculosis, dust pulmonary tuberculosis etc.
Entrance Information
Both of the Southern Square which is close to Lianhuachi Park and the Northern Square which is close to China Millennium Monument are the two front squares of the Beijing West Train Station. Travelers can book the train tickets and enter the station in the Northern Square.
Related Articles & Posts
Recommended Tour Packages
Ask a Quick Question? Ask below or call 0086-891-6873166