7 Days Chimpuk Hermitage Trekking Tour
Chimpuk Hermitage Trekking Tour
Duration:

7 Days

Price:

From

USD1168

Route:

Lhasa - Samye – Trekking - Chimpuk - Tsetang - Lhasa

Season:

Spring
Summer
Autumn
Winter

Tour Type:

Private Tour
Add

to Favorites
Overview
This trip starts from the holy city of Lhasa. You will have two days to visit the attractions in urban and suburban areas, such as Potala Palace, Jokhang Temple, Sera Monastery, etc. Then you will drive southeast to Lokha, the birthplace of Tibetan civilization. En route, you'll visit Samye Monastery, or climb up to Mount Haburi to have a panoramic view of Samye, appreciating the unique mandala design of this monastery. ​Samye to Chimpuk is a very popular day hike among travelers, which takes 4 to 5 hours for a distance of 7km. Chipmunk Hermitage is a warren of caves northeast of Samye that was once a meditation retreat for Guru Rinpoche. If you are feeling fit and acclimatized, it is possible to climb to the top of the peak above Chipmunk. After the trek, you will drive to Tsetang to visit the first palace in Tibet - Yumbulagang Palace and the Mounds of successive Tibetan kings.
| Day | Route | Attractions & Activities |
| --- | --- | --- |
| 1 | Arrival in Lhasa (3650m) | Pick up and transfer to the hotel. |
| 2 | Lhasa Suburb | Drepung Monastery, Norbulingka |
| 3 | Lhasa City | Potala Palace, Jokhang Temple, Barkhor Street |
| 4 | Lhasa - Samye | Samye Monastery |
| 5 | Trek Samye - Chimpuk | Chim-puk Hermitage |
| 6 | Chimpuk - Tsetang - Trandruk - Yumbulagang - Chongye - Tsetang | Trandruk Monastery, Yumbulagang Palace, Chongye Burial Mounds |
| 7 | Tsetang - Lhasa Airport | Send off to the airport/train station |
This is the first day in Tibet. Your guide will greet you at Lhasa Gonggar Airport/Railway Station and transfer you to your hotel. It usually takes around 1.5 hours to drive from Lhasa Airport to downtown Lhasa and takes about 20mins from Lhasa Railway Station. Tourists could have a look at the Yarlung Tsangpo River, the largest and longest river in Tibet on their way to the hotel. After check-in, you can have a good rest first. And if you feel like going out, you can wander around the city. But just remember that don't take too much stuff, try to go with a light pack. Meanwhile, drink some more water, do not move strenuously. It's really useful to get acclimatized to the high altitude.
Stay overnight in Lhasa
In the morning, we will go to visit Norbulingka. Norbulingka park is considered the premier park of all such horticultural parks in similar ethnic settings in Tibet. During the summer and autumn months, the parks in Tibet including the Norbulingka, become hubs of entertainment with dancing, singing, music, and festivities. The park is where the annual Sho Dun or 'Yoghurt Festival' is held.
In the afternoon, you are heading to Drepung Monastery, which means Monastery of Rice Heap in the Tibetan language. The entire monastery is large in scale and the white buildings cluster and covers the hillsides. They look like huge rice heaps in the distance, so it is called Drepung. Drepung monastery is the largest Tibetan Buddhist monastery, also the highest-ranking monastery in the Gelug Sect.
Stay overnight in Lhasa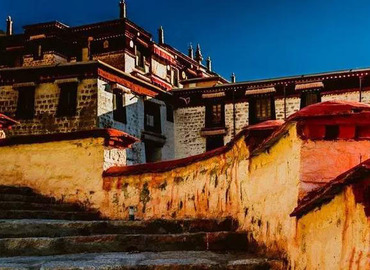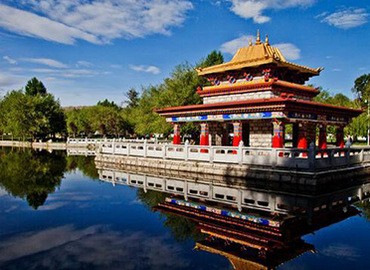 In the morning our guide will meet you at the hotel and first take you to visit the famous Potala Palace, the cardinal landmark of Tibet and the masterpiece of Tibetan architecture. It was first built by the 33rd King - Songtsen Gangpo in the 7th century and rebuilt later by the 5th Dalai Lama in the 17th century. Now it's a museum and world heritage site. 
In the afternoon, we will go to visit Jokhang Temple in the center of the Lhasa old town. Jokhang Temple is one of the most sacred temples all over Tibet and it is always bustling with earnest local pilgrims since the early days. After that, you will take a walk around the Barkhor Street - one of the most devotional circuit as well as a crowded central market of Lhasa. Barkhor Street is a very ancient round street surrounding the Jokhang Temple and the locals are always proud of it. As a symbol of Lhasa, it's also a must-see place for visitors.
Stay overnight in Lhasa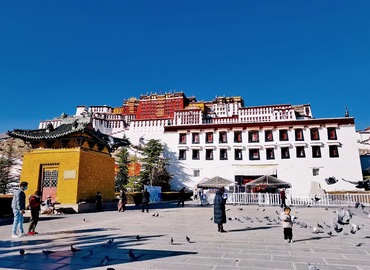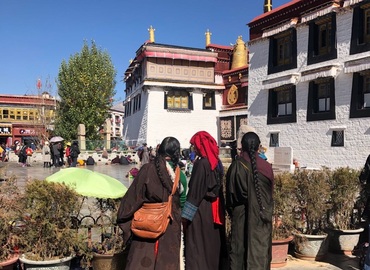 Today, we will drive to Samye Monastery from Lhasa along the famous Yarlung Tsang River. Have a glimpse of Yarlung Valley, which is considered the cradle of Tibetan civilization. The best shooting location for Samye Monastery is on the Haiburi Holy Mountain that is ahead of Samye Township. Or you also can choose to take pictures at a pagoda of the hillside if your energy is limited.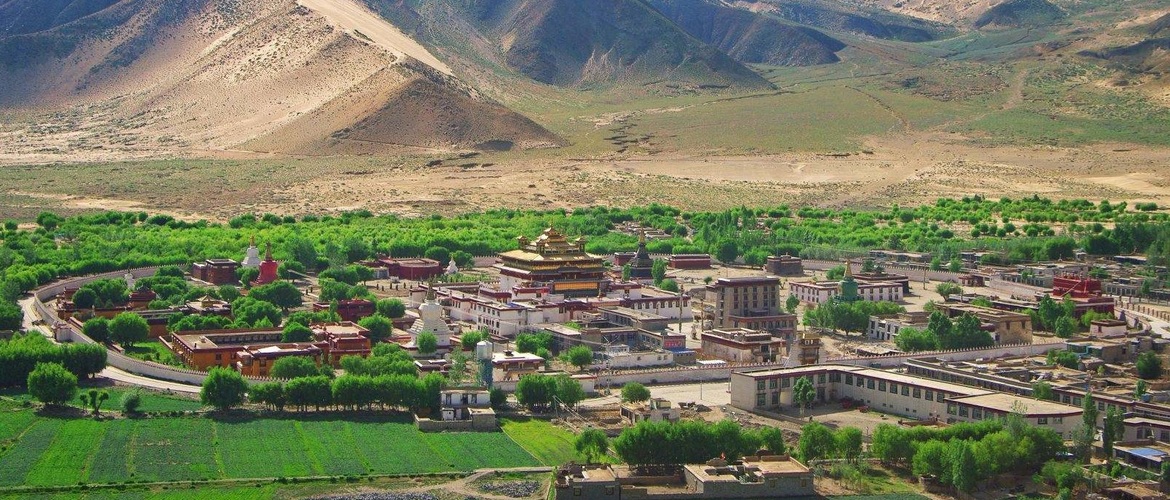 Chimpuk Hermitage is a warren of caves northest of Samye that was once a meditation retreat for Guru Rinpoche. It is a popular day hike for travellers from Samye to Chimpuk which takes around 4 or 5 hours up, abt 7km.
There is a small monastery built around Guru Rinpoche's original medication cave half way up the hill. Follow the pilgrims around the various other shrines.
If you are feeling fit and acclimatized, it is possible to climb to the top of the peak above Chimpuk. To make this climb from the Guru Rinpoche cave follow the left-hand valley behind the caves and slog it uphill for 1.5hrs to the top of the ridge, where there are several clumps of player flags. From here you can drag yourself up along a path for another 1.5hrs to the top of the conical peak, where there are a couple of medication retreats and fine views of the Yarlung Tsangpo Valley. On clear days you can see several massive Himalayan peaks to the southeast.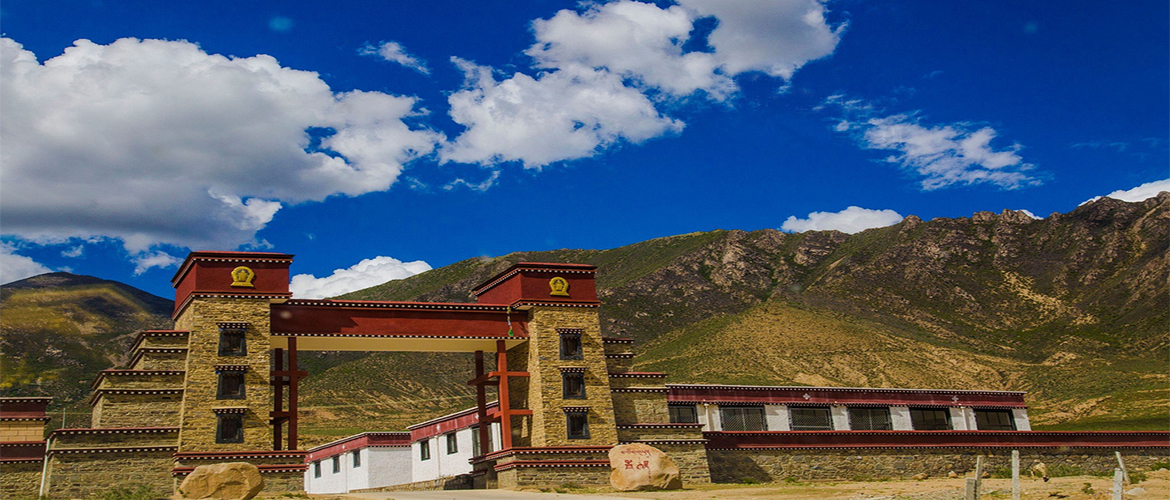 Visit the major sights of Yarlung Valley in Tsetang today. We will go to Trandruk Monastery in the early morning. It's also one of the earliest Monasteries in Tibet. The Pearl Thangka is the highlight of this visit. Then we will head to Yumbulagang Palace, which was the first palace in Tibetan history. The scale of the temple is small, but it's very spectacular as it's towering over the hill and condescending on the top.
It was from the Yarlung River Valley that the early Tibetan kings unified Tibet in the 7th century and their massive burial mounds still dominate the area around Chongye.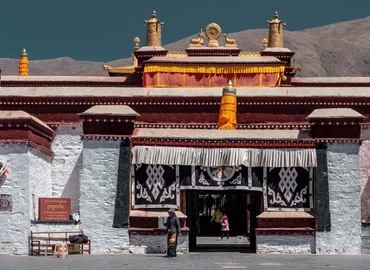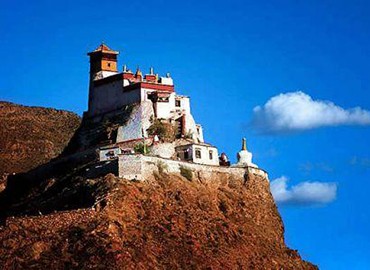 Transfer to Lhasa Airport from Tsetang for your next destination, which is almost the same mileage from Lhasa.
Tour Price and Service
From US$1168 p/p
Based on 3-star hotels for 2 people. Price varies according to travel season, number of people and level of accommodation.
INCLUSIONS
Tibet Tourism Bureau Permit (TTB) and all other necessary permits to Tibet;
All entrance tickets fee for tourist attractions listed in the itinerary;
Experienced local English-speaking tour guide;
Travel-licensed vehicle according to group size & season as itinerary needed including gas and parking fee;
All lodging listed in the itinerary; it's your decision about the accommodation class: luxury 5-star international hotel, comfortable 4-star hotel, economic 3-star hotel, or guesthouse. Please tell us your preference;
All meals listed in the above itinerary;
Pick-up & Drop-off service from Airport/railway station;
Travel Agency Liability insurance;
Government tax;
Express delivery fee of Permit (eg. SF. Express);
Food & lodgings for guide & driver;
Oxygen tank for emergency use;
Sleeping bags;
Two bottles of mineral water per person per day.
---
EXCLUSIONS
International flight to and out of China;
Chinese Visa/China Group Visa; (Note: we could help you by providing the hotel or domestic flight reservation copies for your Chinese Visa or the invitation letter for your China Group Visa)
Domestic flight/train to and out of Lhasa; (We can help you book the domestic flight/train ticket at the BEST price. Please contact us for details.)
Meals are not included but we will recommend some good ones for you according to your requirements. Usually, it takes 3-10 USD per person for each meal.
While the gratuity for guide and driver is NOT mandatory, it is expected. Based on their service, you can tip them on the last day of the tour. Each of you is suggested to tip them 5-10 USD/day in total;
All the commission and tax charged by PayPal, Bank, and government when making payment. (e.g. PayPal --- 4.2%. Wire transfer --- 2%);
Personal expenses, like laundry, phone call, snacks, soft drinks, optional tour activities, etc.
Anything not mentioned in the Inclusions.
What Our Customers Say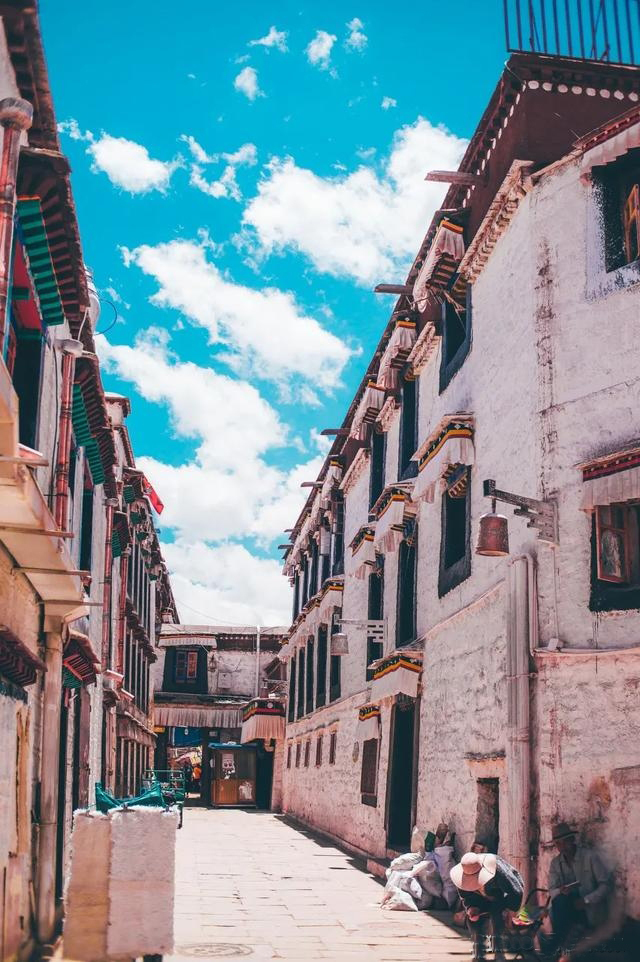 I just returned to Beijing yesterday and I wanted to let you know that I had a wonderful trip to Tibet. Your company arranged everything very well, and Lobsang was an excellent tour guide, I was deeply impressed by how hard-working and dedicated he was, especially when he helped arrange my nucleic a ....
Read more testimonials...
INQUIRY ABOUT THE TRIP
Email response within 0.5~24 hours.