Why Must Need Local Operators in Your Tibet Tour
Why Must Need Local Operators in Your Tibet Tour
Every traveler who wants to plan a Tibet tour may figure out this question first. "Why need local Tibet tour operators?"
We are thankful that now we are in an era of information, nearly everything can be searched on-line. So people always look for help from travel forums about Tibet, where you can see a great deal of information recommended by some Tibet tour guides or mostly the people already traveled to Tibet. But we need to know, some of this advice is right, but some are wrong. Because Tibet is a very different place compared with other cities in China, it's an autonomous region. All foreigners can be allowed to enter this place only by holding a Tibet Travel Permit. And all Tibet tour must be organized by a local Tibetan tour operator. That means you can not go there randomly. So choosing a reliable Tibetan Tour Agency is the first important thing for your Tibet Tour.
Here are more reasons to start your plan of wonderful Tibet tour.
1. Why must you book tour packages from local Tibetan agency?
As mentioned before, Tibet is an autonomous region; the permit regulation changes sometimes. You need to get the latest Tibet travel permit information first, and then you can know which part you can travel and set up your schedule of trip accordingly. From where you can get this information? Must from the local Tibetan Tour Agency. And only those authorized agencies can get the permit for you.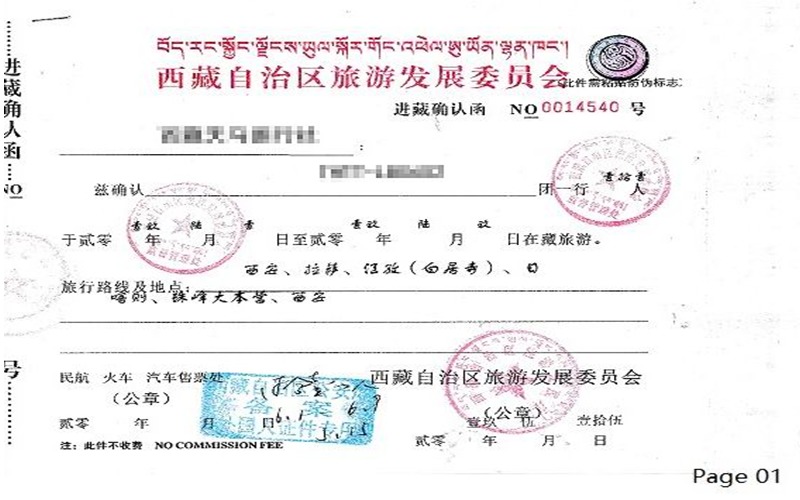 Tibet Travel Permit is the mandatory document for your Tibet trip.
Besides, choosing a local operator means choosing a reasonable tour price. If you find any intermediate agency, they will just send you to the local Tibet tour operators to arrange your trip, as they are not authorized to get the permit or run tour business in Tibet. But they must get their commission that which is from your trip cost. So why not contact the local operators directly to get the first-hand price? 
2. Is a local Tibetan tour guide necessary?
Yes, it definitely yes! There are many famous attractions in Tibet, such as the Potala Palace, Johkang Temple, etc., which you can read its history in the book, as well as some tour guides who have no Tibetan background. They have no idea of any other interesting stories about the history or culture of Tibet. Their experience is just like you. But if you are with a Tibetan tour guide, your trip will be full of fun, and you can really feel the original Tibetan lifestyle. That's what we called discovering Tibet in a unique way.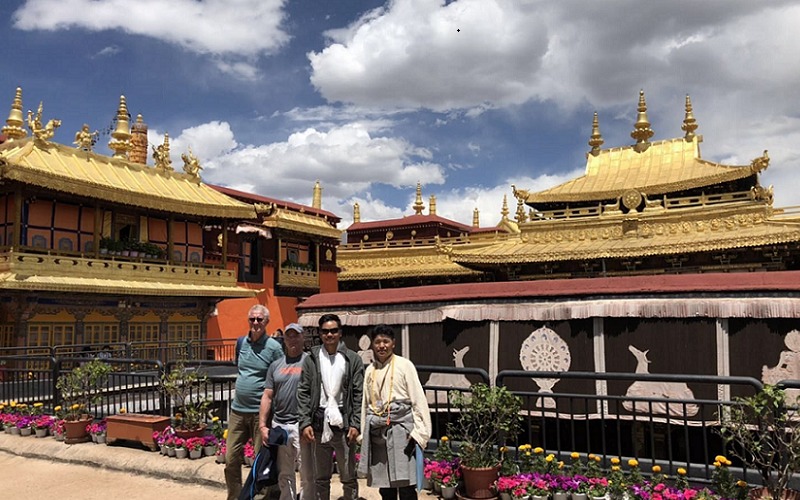 Our guests with a local Tibetan guide.
And, we have to say, the unexpected instance occurs to every travel agency, even the best one. We hope all travelers could find the right Tibetan tour agency that can offer both competitive prices and experienced customer services to deal with all emergencies.
Related Articles & Posts
Ask a Quick Question Below? Or Call 0086-891-6679450
Email response within 0.5~24 hours.