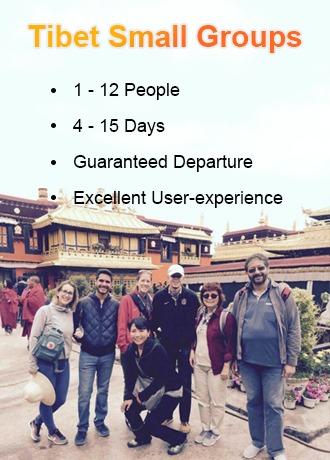 Tours to Tibet from UK
There are thousands of overseas tourists traveling to Tibet, including UK citizens. Tibet is a stunning land of high mountains, beautiful scenery, and captivating lakes and it is the holy place of Buddhist culture. Traveling to Tibet is a one-life tour that will take you to a unique region in China, a region you may never see in the UK or throughout the EU.
Now, you may wonder how to plan a tour to Tibet from the UK, and we can give you the best answer. Due to government regulation, individual travelers are not allowed to travel to Tibet unless joining an organized Tibet tour. When choosing the Tibet travel agency, you should focus on their location and quality because only the local travel agency can arrange the Tibet tours. Other travel agencies outside of Lhasa can also provide you the tour packages, while it's a little bit expensive than get the direct price from the local travel agencies. Great Tibet tour is a local travel agency in Lhasa that has operated Tibet tourism for more than 14 years. We provide both the group tour and private tour to our customs and we promise to off quality service to our customers with experienced Tibetan guides, private vehicles, and drivers for your entire trip.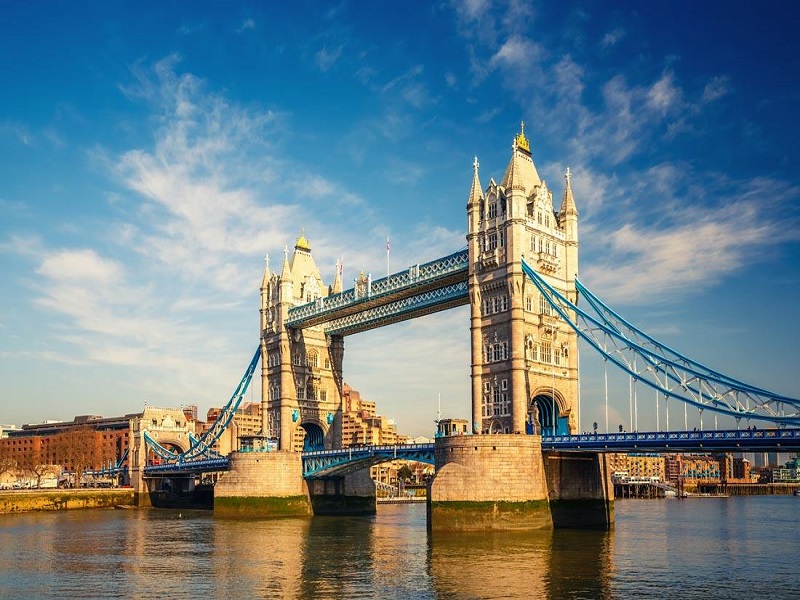 How to Get to Tibet from the UK
Getting to Tibet from the United Kingdom of Great Britain requires you to travel almost halfway around the world, covering a distance of 7,000 miles to Lhasa, the capital of Tibet. There are two ways to get to Tibet from the UK. You can choose from either Nepal or China as your first destination.
You can take flights from the UK to Tibet via major cities from China such as Chengdu, Beijing, Shanghai, and Guangzhou, then transfer from those cities to Tibet. Here are some route details.
1. Longdon-Chengdu-Tibet
As the closest city to Tibet, Chengdu, the capital city of Sichuan Province, is the best gateway to Tibet. There are connecting flights from London to Chengdu Shuangliu international airport. In general, it takes about 17 hours to get to Chengdu. Once you arrive in Chengdu, there are three ways to get to Tibet. You can take flights to Lhasa from Chengdu, which takes about 3 hours. Taking a train to Tibet from Chengdu will take about 36 hours because the train follows the Qinghai-Tibet Railway. However, you can see the breathtaking mountain view, the beautiful grassland, and the stunning Qinghai Lake. Indeed, some tourists choose to get an overland tour to Tibet from Chengdu because they can witness the most beautiful nature view of China alongside the way. Right now, the overland tour is not available.
2. Longdon-Beijing-Tibet
There are daily flights from Longdon to Beijing, so it is easy for you to travel to Beijing then transfer from Beijing to Tibet. There are several flights to Lhasa from Beijing every day. The direct flights to Tibet will take about 4 hours. Also, you can choose to take a train to Tibet from Beijing that will take about 43 hours.
3. London- Kathmandu-Lhasa
Some travelers prefer to get to Tibet via Kathmandu, Nepal. For UK citizens, there are two ways to get to Tibet via Nepal. The flights from London to Kathmandu takes around 12 hours; then you can take a direct flight from Kathmandu, Nepal to Lhasa that takes about 1.5 hours.
For people who want to explore Nepal and Tibet all at once, the best way is taking the Kathmandu to Lhasa overland tour. You can drive from Kathmandu to the border at Gyirong Port, then drive from Gyirong to Lhasa. You will see the fantastic scenery of the friendship highway.
Required Documents for Tibet Tour for the UK Citizen
1. China Visa
UK citizens who are traveling to Tibet from major cities of China should apply for a China Visa to travel to China. You can apply for the China Visa through the Chinese Embassy in London or one of the Consular offices around the country. 
UK Citizens traveling to Tibet from Kathmandu, Nepal to Tibet should get a Group Tourist Visa instead of the Chinese visa. You can apply for it through the Chinese Embassy in Nepal. If you join our Tibet tour, we will help you get it.
No matter you enter Tibet from mainland China or Nepal, you need to obtain the Tibet Travel Permit to enter Tibet, which can only be applied by the local travel agency in Tibet. Great Tibet Tour, a travel agency based in Lhasa, can help you obtain the Tibet permits with the scanned passport and two photos to apply. 
Related Articles
Ask a Quick Question Below? Or Call 0086-891-6679450
Email response within 0.5~24 hours.