Top Things to Do When Traveling to Tibet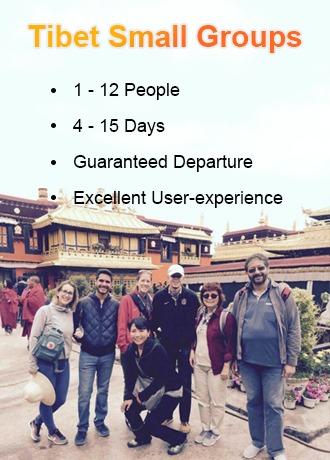 Top Things to Do When Traveling to Tibet
by Nance
Last Updated: 2020-12-11
Tibet is like a hidden treasure with so many great sceneries to offer. Ancient temples, charming landscapes, cultural ambiance, authentic handicrafts and delicious food make your Tibet tour memorable.
 
1 Visit many famous Monasteries in Lhasa

 
Tibet is a place where visitors can find many spectacular monasteries. Some of the famous monasteries are including the Potala Palace, the Jokhang Temple, Sera Monastery, Ganden Monastery and Drepung Monastery.   
 
Potala Palace
Potala Palace which is located in Lhasa city is the largest attraction in Tibet. It exhibits spectacular architecture, fascinating internal decorations, and the alluring history of Tibet. This building is filled with plenty of splendid artworks that allow visitors to have a sense of awe. Potala Palace is also formed to Kora route for the Tibetan pilgrims.
 
Jokhang Temple
As the spiritual center of Tibet, the Jokhang Temple is the most sacred destination for the Tibetan pilgrims. It is included in the world cultural heritage as well as the Potala Palace and Norbulingka. The greatest attraction in Jokhang Temple is the 12-year-old statue of the Sakyamuni Buddha. Visiting Jokhang Temple, you will better know the religious part of Tibet and experience the charming culture of Tibetans.
 
Sera Monastery
Sera Monastery is one of three famous monasteries in the city as well as the Drepung Monastery and the Ganden Monastery. Sera means wild rose in the Tibetan language because the hill behind Monastery was covered with wild roses in bloom when it was built. Shoton Festival held at Sera Monastery is one of the most important traditional festivals in Tibet. What's more, colorful debates on Buddhist doctrines in Sera Monastery are also very famous attractions.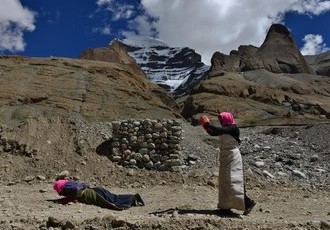 2 Do Kora with Tibetan pilgrims
 
If you travel to Tibet, you should not miss a good chance to join the pilgrims and locals in their practice of Kora. They share their beliefs and customs as they prostrate around these holy places. Lhasa's core city and the surrounding area are filled with sacred places to do Kora. Also, Mount Kailash and Lake Manasarovar are the greatest attraction to do Kora. The Mount Kailash which is a sacred mountain of Buddhism, Hinduism, and Jainism has the unique distinction of being the world's most venerated holy place.
 
3 Eat delicious Tibetan food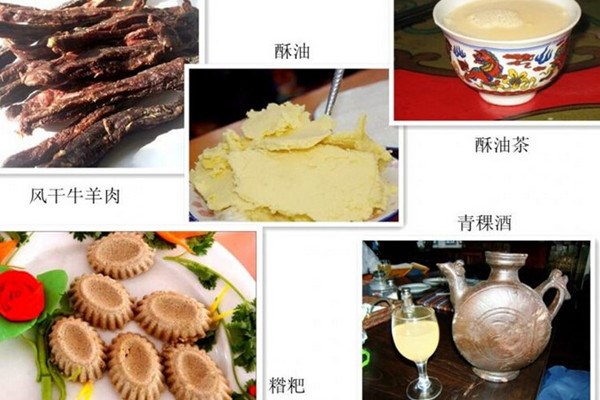 Tibetan food is essentially distinctive in nature. These foods are more with mutton, yak, cheese, butter, momo, and noodles. Tibetans have a habit of warming their food. The cool atmosphere and warm dishes make these experiences even more charming. Momo covering with hot chocolate served in Tibetan restaurants usually get fried and steamed. The most authentic Tibetan dishes are served with garlic salad. Besides, Lhasa is famous for its soft drinks and beer. The foam settles pretty quickly but the carbonation keeps jumping, the honey light malt and lightly spicy hops are sweet. It's so delicious!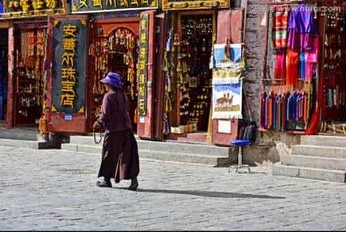 4 Shopping at Barkhor Street
 
In Tibet, it's certainly possible to find really interesting and reasonably priced antiques in Lhasa by some effort, some of the inexpensive mementos await you at Barkhor Street either. The Barkhor Street market is a must-see cultural scenery for tourism in Tibet. Many merchants and vendors offer a wide variety of local Tibetan arts, crafts, and tasty cuisines in this market. Many of the handicrafts displayed in the stalls are exquisitely made by the Tibetan. You have the option to negotiate a lower price.  Remember that you can buy it at least half the initial price. Once they agree with the price you offer, you have to buy. Be smart before you bargain.
Related Articles
Ask a Quick Question Below? Or Call 0086-891-6679450
Email response within 0.5~24 hours.