Top 4 amazing things worth to do in a Tibet tour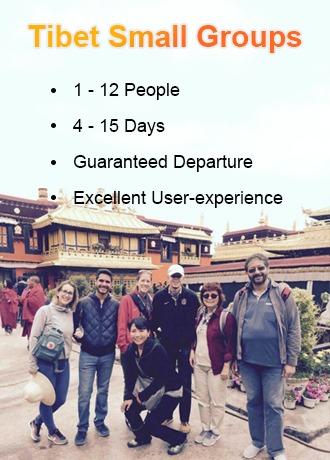 Top 4 amazing things worth to do in a Tibet tour
by Nance
Last Updated: 2017-10-20
Tibet is a mysterious place. If you are planning a Tibet tour, you can explore Tibet from the world's highest railway sceneries, various forms of art in Tibet, holy Buddhist monasteries, the wildlife paradise.
1 On Qinghai-Tibet railway, enjoy the world's highest railway sceneries
On the Tibet plateau, the Qinghai-Tibet railway is listed as one of the greatest man-made wonders of the world. You can take a train to enjoy the beautiful plateau scenery including clear Qinghai Lake, mystical Tanggula mountain ranges, uninhabited Kekexili nature reserve, stunning Namtso Lake, grazing Tibetan antelope, yak and Mani stone. If you plan a Tibet tour, taking a train to Tibet is the first choice for you. You can get on the train from cities such as Beijing, Shanghai, Chengdu and Xining to Lhasa. 
2 Visit various forms of art in Tibet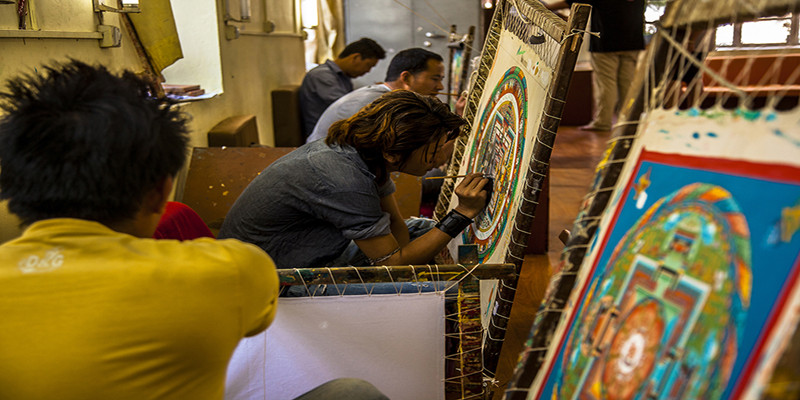 In Tibet, you should never miss a good chance to visit various forms of art in Tibet such as charming religious dance, lively Tibet opera, singular monastery murals, exquisite handicrafts, art architecture, and skilled Thangka manufacture. Traditionally, Thangka painting is not only important to its aesthetics but also used as an auxiliary tool for meditation practice. Practitioners strengthen their concentration and establish their own connection with God by painting Thangkas. Historically, thangkas have also been used as a teaching tool to convey the lives of great masters. When you visit the monasteries in Tibet and the Thangka workshop, you will be impressed by mystical Tibetan Buddhism. You will not only appreciate the skilled Thangka manufacture but also collect new ideas about Tibet and its secular religious life.
3 Experience the Palpable Sense of Holiness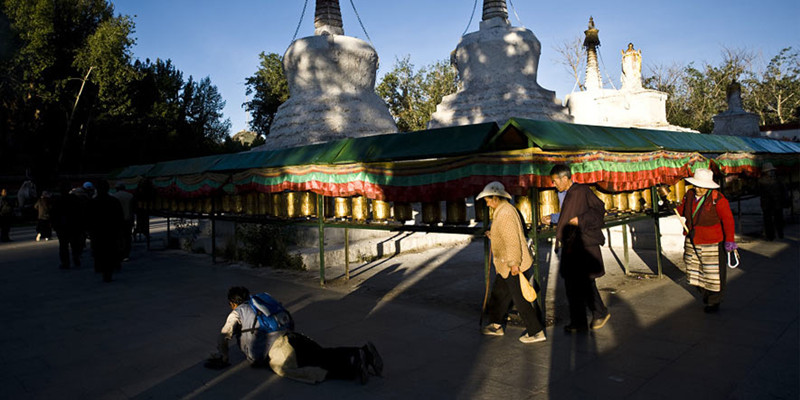 Buddhism in Tibet is rooted in all aspects of the daily life of Tibetans. The famous monasteries, devout Tibetans and colorful flags in Tibet are not the inanimate artificial attractions, but the epitome of the kingdom of Buddhism. Although globalization and urbanization are changing the world in ways we can never imagine, Tibet may be one of the few places where have pure religious belief. You can find a large number of Buddhist monasteries in most cities of Tibet, tiny Buddhist retreats and caves on the cliffs. They are the places where are no outside intervention and provide a shelter for Buddhist learning.
You need to spend at least two days for visiting the famous monasteries in Lhasa including historical architects of Potala Palace, mystical Jokhang temple, sprawling Sera and Drepung monastery.The monasteries which located outside of Lhasa city are also worth visiting, such as Ganden monastery, Rongbuk Monastery, and Pelkor Ch?de Monastery.
4 Visit a paradise for wild animals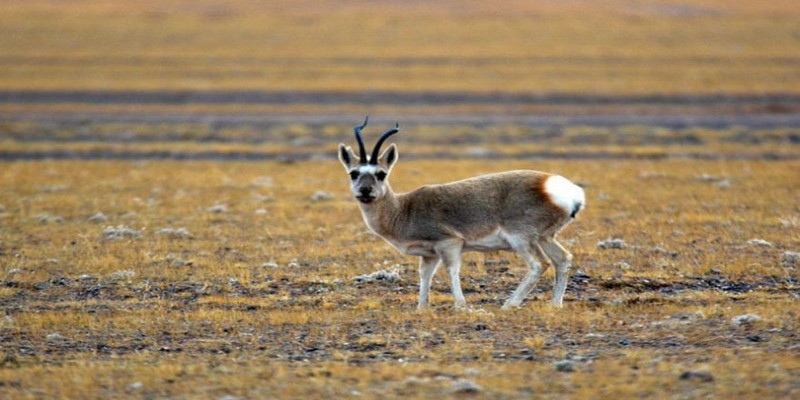 If a place is too harsh for human survival, it will be actually a safe haven for wildlife. The Tibet Plateau is a paradise for wild animals, and there are many precious species. The Tibetan antelope is well-known as the pride of the Hoh Xil. As long as you see their elves figure or beautiful flying posture on the vast glass or the desolate Gobi, you will believe that they belong to this place and can survive in this land for thousands of years. The snow leopard is a rocky habitat animal in the plateau. They often live on the perpetual snow and cold desert environment. You will have a good chance to see them on the northern slope of Mount Everest. When you go to Nagqu or Ngari regions, you may be lucky to see these interesting wild animals such as the Tibet antelope,black-necked cranes, vulture, musk deer, and marmot.
Related Articles
Ask a Quick Question Below? Or Call 0086-891-6679450
Email response within 0.5~24 hours.