by Meo
Last Updated: 2018-03-07
Great Tibet Tour is a Tibetan local travel agency with 13 years' experience in running tours in Tibet. To provide you best tours and unforgettable experience, we offer tailor-made tour packages. We helped thousands of traveler from all over the world realize their Tibet dream. In 2018, you can explore this mysterious land in our group tour, private tour and customize your own tour. Please be our guest and enjoy your adventure.
Gyirong Port is Open in 2018
There's a good news-Gyirong Port is open for international travelers now. On the Tibet-Nepal border, Gyirong Port is about 89 kilometers from Kathmandu and 360 kilometers from Mount Everest. Now, the overland tour between Lhasa and Kathmandu is available, which makes 2018 Tibet tours more exciting.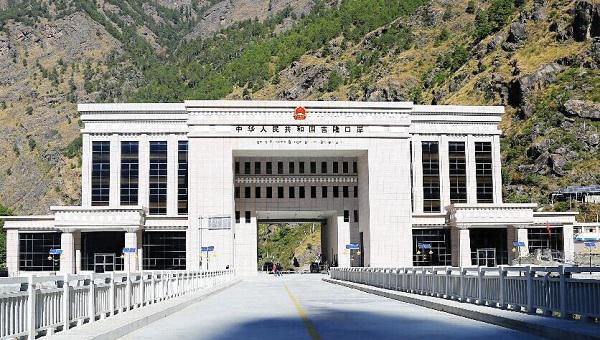 We offer Lhasa Mt. Everest Kathmandu Overland group tour, this trip will take you from mysterious Tibet to marvelous Nepal via Gyirong port. Join us and enjoy your adventure in the Himalayas!
Best Time to Have a Tibet Tour in 2018
Home to historical heritages and natural sites, Tibet is always waiting for your exploration. In Lhasa, Gyantse, and Shigatse, you can immerse yourself in the Buddhism atmosphere, while at Mount Everest, Namtso Lake, and Yamdrok Lake you will enjoy a close encounter with breathtaking nature. The Potala Palace, Jokhang Temple, Barkhor Street, Drepung Monastery, etc, Tibet offer marvelous travel experience with various scenic sites.
The best time to travel to Tibet in 2018 is from mid-spring to late autumn, which means from mid-April to October.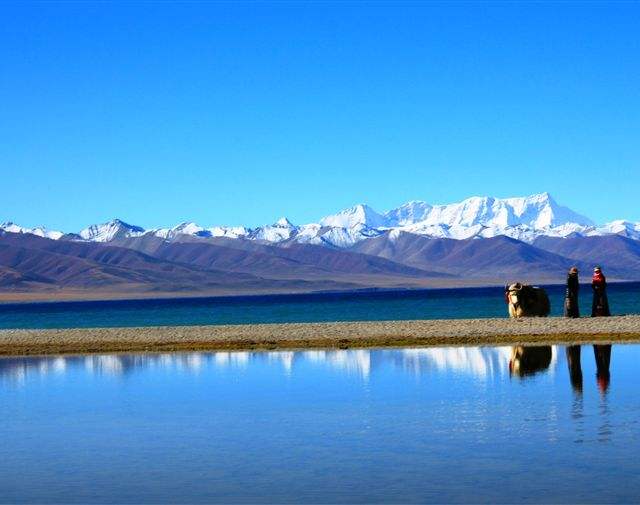 From mid-February to March, Tibet is closed to international travelers because of the Tibetan New Year. This holy land will be reopened from April, so you're suggested to have your Tibet tour from mid-April. Have your Tibet tour in spring means you can enjoy the mild weather and breathtaking landscape without tourist crowds.
Summer is the high season of tourism in Tibet. At the same time, there are many Tibetan festivals. Traveling in Tibet in summer means you have the opportunity to enjoy traditional festivals and learn more about Tibetan Buddhism. The weather is mild, the sky is pure and landscapes are marvelous. Autumn is the best season for hiking and trekking in Tibet. In September and October, you're suggested to join our Everest Base Camp tour. The weather allows a perfect visibility, you can take amazing photos of the summit of the highest peak in the world.
Have a Tibet Tour in Winter in 2018
Harsh weather conditions are expected in Tibet during winter. There are always heavy snowfalls in high altitude areas, and it's freezing cold in those areas. Many roads and attractions in remote areas are shut down because of the snow, but travel in Lhasa, Shigatse, and Nyingchi are available. During winter days, you can enjoy a lower price of hotels and tickets in Tibet. What's more, you can admire a distinguishing landscape of Tibet without crowds.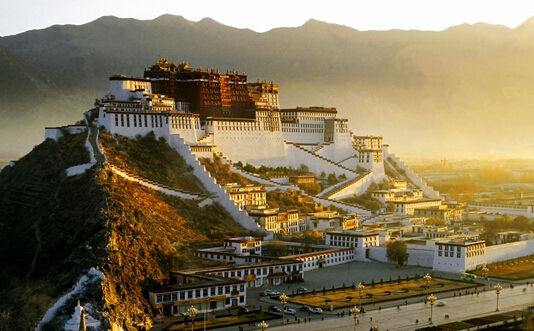 If you are planning to travel to Tibet in 2018, don't hesitate to contact us. Please book your Tibet tour in advance, so that we can book tickets for you with a good price and prepare the Tibet Travel Permit for you in time. What's more, we offer extra discount for travelers who book the tour ahead of time. We serve every traveler wholeheartedly and always ready to offer you an unforgettable experience in Tibet.
Related Articles & Posts
Ask a Quick Question? Ask below or call 0086-891-6873166