Tibet Tour from Australia
Tibet Tour from Australia
by Ghita
Last Updated: 2018-02-28
Taking a Tibet Tour from Australia, you may contact with another culture which is deeply affected by the Buddhist Culture. Therefore traveling to Tibet, you can explore the Buddhist Culture and visit the traditional Buddhist architectures and do the pilgrimage around the holy temple and mountains. In addition, as a land cherished by nature, Tibet has a large number of fantastic natural sites including the Mount Everest, Namtso Lake, Yampachen Hot Spring. 
How to get to Tibet from Australia?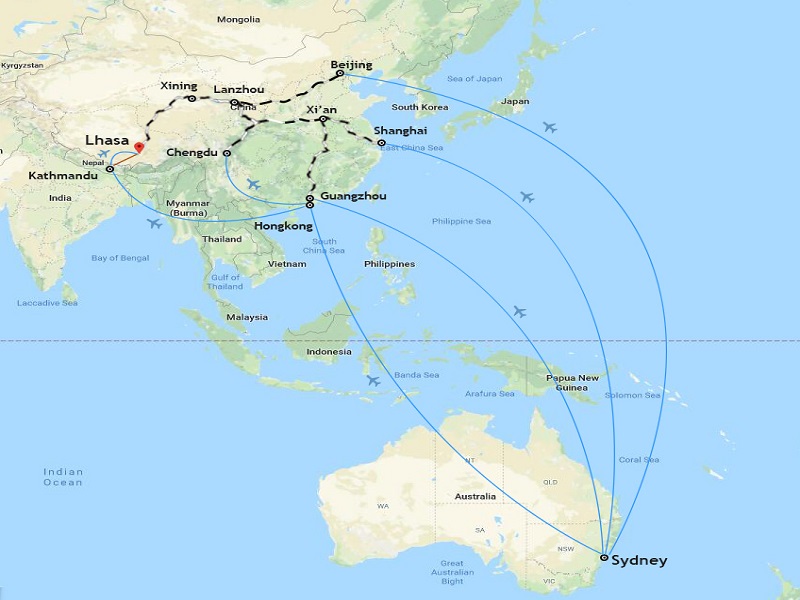 Generally speaking, to enter Tibet, you have two available ways. On one side, you can travel to Tibet via other cities of China. On the other side, you can choose to travel to Tibet via Nepal. If you wanna travel to Tibet from the mainland of China, Chengdu is the best gateway for your Tibet tour for there are about 20 flights between Lhasa and Chengdu every day which makes it fairly convenient for Australian travelers to travel to Tibet through Chengdu. And the airfare is far cheaper than you flying from Beijing, Shanghai or Guangzhou, or from Nepal as well. There are daily and discounted airfare for flights between Bangkok and Chengdu/Guangzhou/Kunming all year-round. And there is direct Sichuan Airline flight between Chongqing and Sydney or Melbourne. Also, there is a flight to Chengdu via Air Asia (Malaysia) with a stop at Kuala Lumpur.  Moreover, Australians are able to travel to Tibet via Shanghai, Guangzhou or Beijing and there is a flight from Melbourne or Sydney to these cities in China.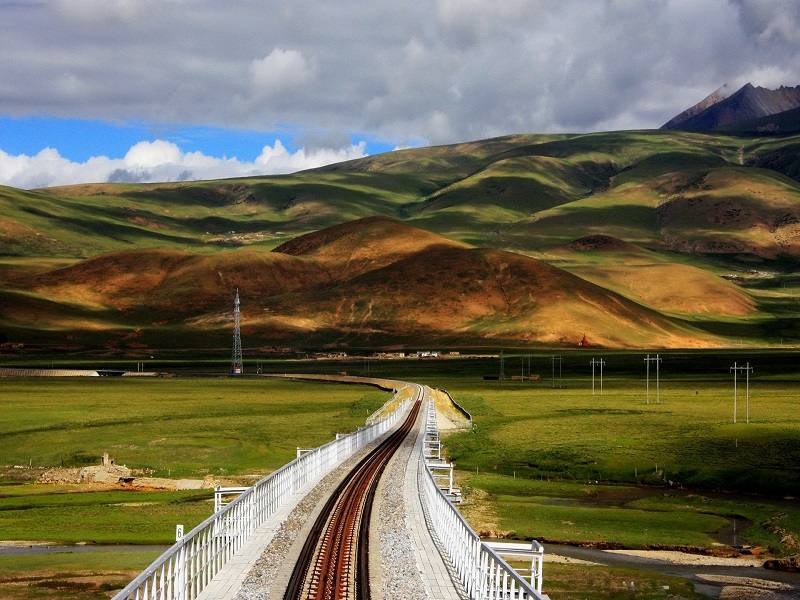 It is also available for Australians to take a train to Tibet from other cities of China. If you wanna experience the amazing natural landscape of Tibet, this journey may be a cup of your tea. Alongside Qinghai-Tibet Railway, you have an opportunity to see the endless grassland, the breathtaking glacier, and the holy lake. As it is a long journey to travel to Tibet by train, you are suggested to book a soft sleeper ticket or hard sleeper ticket. 
Keeping in mind that all the tickets to Tibet should be booked in advance.
Work with a Travel Agency
As a politic sensitive place of China, Tibet is not opened for the individual traveler. If you wanna travel to Tibet, you should work with a local travel agency in Tibet. They will offer you some private tours and group tour. If you have enough time, you can take part in the private tour which will take you dig deep of the nature and culture of Tibet. In addition, working with the local travel agency, they will help you get the Tibet Entry Permit without which you are not able to travel to Tibet.
Please keep in mind that even one person can book a tour of Tibet. And since 2015, there is no more restriction on travelers nationality and group size.
Documents for Australians to Travel to Tibet
1. China Visa/ Group Visa
It is necessary for Australians to obtain a China Visa before traveling to Tibet. You can apply it at the Chinese Embassy in your country. However, if you wanna travel to Tibet via Kathmandu, Nepal, you should get a group visa instead of a China Visa.
2. Tibet Travel Permit
As other foreign nationality travelers, Australian travelers need Tibet travel permits to board the plane to Lhasa (when flying from cities in China to Lhasa). You need the permits photocopies to board the train from other cities to Lhasa. However, if you travel from  Chongqing, Xi'an, and Lanzhou for Lhasa by train, you need an original permit as well for boarding the train. What's more, if you wanna travel outside of Lhasa, you should also apply for the Military Permit and Aliens Permit.
Best Time to Travel to Tibet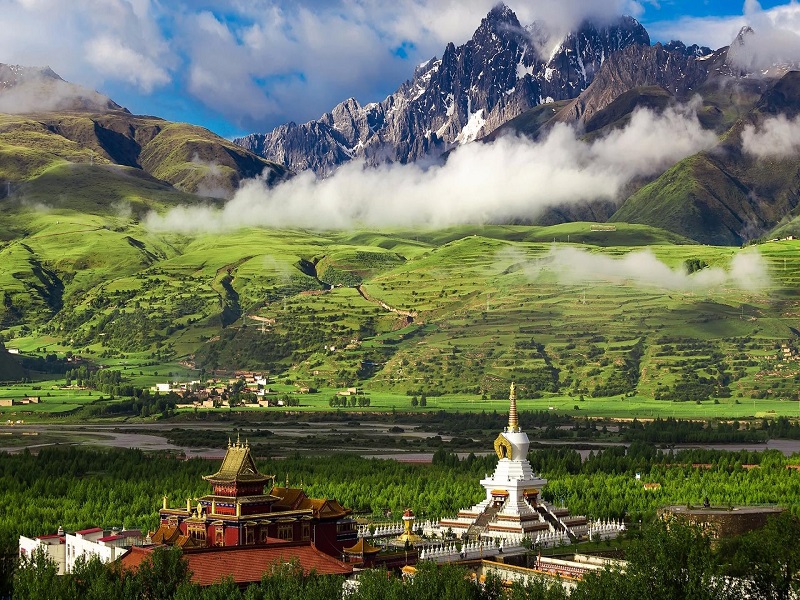 Due to the high evaluation, Tibet has a quite different season from other places with a long winter. From May to October is the best time to travel in Tibet when the weather is not very hot or extremely cold. The averaging temperature is above 10°C. July and August are the rainy seasons in Tibet, even in the southeast region of Tibet, there is still not a lot of rain.
If you wanna camp in Tibet, you should get to Tibet in May or September when it hardly rains at all.  If you plan to travel to Mt. Everest, you can choose to travel in April, May, September, or October, when you are more likely to see the peak clearly. It is more likely to be hidden behind thick clouds the rest of the year.
Related Articles & Posts
Ask a Quick Question Below? Or Call 0086-891-6679450
Email response within 0.5~24 hours.