Tibet Group Tours
by Meo
Last Updated: 2019-12-13
Tibet is known as the "roof of the world" with a unique nature and culture. This holy land attracts more and more travelers to explore its marvelous landscapes, mysterious Tibetan Buddhism, and hospitable Tibetans.
However, Tibet is a massive area which is far away from other parts of China, travel in Tibet is more expensive than traveling in other cities. To offer foreign travelers an affordable Tibet tour, we prepared various Tibet group tour packages to meet different requirements. In our group tour, you can explore Tibet without limited options, and without lower travel quality.

We made efforts to help you travel in Tibet with a small budget. In our group tour, you can share the cost of the travel guides, drivers, and vehicles with other travelers. It will not only lower your cost but also offer you a wonderful opportunity to make friends with them. Our group will never include more than 12 members, every traveler can communicate with the guide and acquire their help in time. Our travel guides and drivers are all local Tibetan, nobody knows this land better than them and they are always looking forward to showing the beauty of this land to you. With a comfortable vehicle and seasoned drive, your tour in Tibet is absolutely safe. What's more, we prepare hand-picked hotels which offer hot water and breakfast. You will have a sweet dream in the hotels and it won't be far away from your next destination.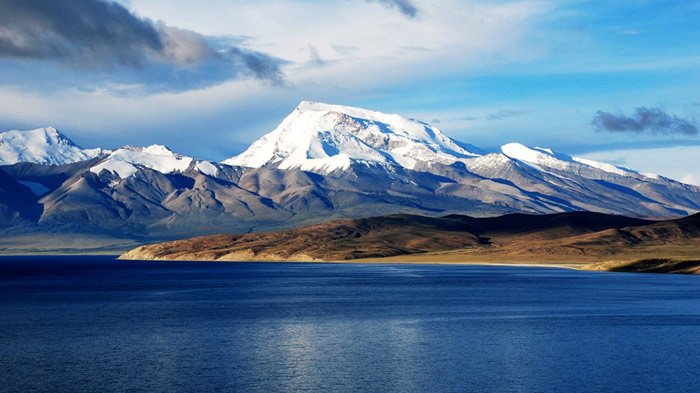 Although Tibet is a big plateau which covers over 1,200,000 square kilometers area, we offer different itineraries and you can choose the suitable one. With a cheap price and good budget, you can explore this holy land and won't miss any must-see highlight.
If you want to stay in Lhasa, an ancient city with 1300 years' history, you can choose our Lhasa group tour. During the 4 or 5 days, you will step into the great Potala Palace, this red and white building houses precious artworks, and it's also a masterpiece itself. Get to the Jokhang Temple, the delicate golden roof will catch your eye, and worshipping pilgrims will move your heart. Strolling in the busy Barkhor Street, buy some Tibetan handicrafts and taste the traditional local food, you'll be surrounded by Tibetan atmosphere. In the suburb of Lhasa, the famous Drepung Monastery and Sera Monastery will also be your destinations. To spend one more day, you can admire the sunrise of the Namtso Lake.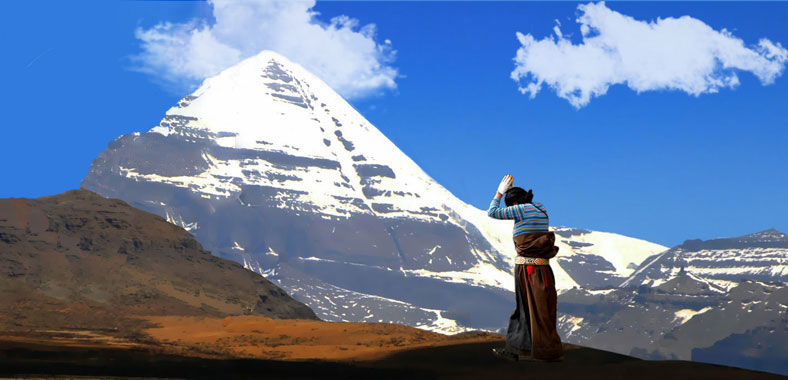 If you want to have a view of the highest peak in the world, our Everest Base Camp tour is the best choice. Spend about 10 days in Tibet, you can travel to the Mount Everest, stay overnight at base camp, and enjoy the stunning sunset and sunrise of the golden Everest peak. The scenery is beyond your imagination and really unforgettable. To get to the "center of the world", our Mt. Kailash tour offers you the opportunity to have a view of the holiest mountain in the world. Being companied by the Lake Manasarovar, the lofty Mt. Kailash attracts numerous pilgrims to show their devotions. You can enjoy the breathtaking scenery, kora around the mountain, and have a visit to different monasteries.
In Tibet, you will have a close encounter with snow-capped mountains, crystal lakes, tranquil pastures, grand glaciers and pure skies.
We're experts in running tours in Tibet. With 13 years' experience, we keep offering tailor-made group tour packages. Once you book a tour, we guarantee you the Tibet Travel Permit and the departure. No extra charge, no hidden cost, and no fraud. We are trusty, please be our guests and realize your Tibet dream.
Related Articles & Posts
Ask a Quick Question Below? Or Call 0086-891-6679450
Email response within 0.5~24 hours.