Will Mount Everest Be "Permanently Closed"?
by Lynn
Last Updated: 2019-02-26
Recently, the Internet spread "Everest scenic area permanently closed". This news has been closely watched by people all over the world, especially those planning a trip to Mount Everest. Relevant departments of the Tibet autonomous region have confirmed that Mount Everest National Nature Reserve in Tibet will continue to be open to the public and mountaineering activities in accordance with laws and regulations can still be carried out. The news that Mount Everest is permanently closed is not true.
Articles claiming that "the mount Everest scenic area has been permanently closed" circulated on the Internet, saying that the Administration Bureau of Mount Everest in Tingri County issued a notice in December 2018, forbidding any unit or individual to enter the area above the Rongbuk Monastery in the Mount Everest Reserve. In this regard, Gesang, Deputy Director of Mount Everest Reserve Management Bureau, said that this notice was indeed made. From 2019, the Tourist Base Camp will be moved to the Rongbuk Monastery area. "Because above the Rongbuk Monastery area is the core area of the Everest Reserve," Gesang said. According to the regulations of the People's Republic of China on nature reserves, no unit or individual is allowed to enter the core area, and no unit or individual is not also allowed to engage in scientific research without approval.
In 2018, the functional zoning of the Everest Reserve was readjusted and approved by the State Council. After the adjustment, the Rongbuk area, which belongs to the experimental area, can be engaged in scientific experiments, teaching practices, visits and inspect, travel, and other activities according to the regulations. "The new Tourist Base Camp will still have a clear view of the mountain and peak of Mount Everest, and will not affect the viewing of Everest." Gesang also said.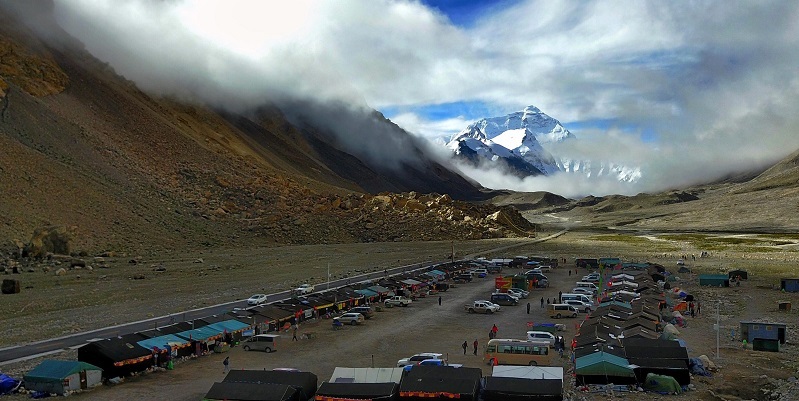 The Internet also spread that the location of the Advanced Everest Base Camp will change and the north slope has large-scale garbage. It is a camp for climbers from all over the world to climb Mount Everest from the north slope of Tibet, China. According to Gesang, the mountaineering activities have been approved by the Forestry Department of the Tibet autonomous region, and the location of the base camp will remain unchanged in 2019.
In addition, the rumor that there is a lot of rubbish on the north slope is very absurd. A journalist stationed at the base camp for more than 10 days from April to May in 2018 saw that the Tibet mountaineering association set up a special environmental protection liaison officer, and each mountaineering team was assigned two garbage cans for classification. He said that mountains of garbage are nowhere to be seen, and even scattered water bottles and scraps of paper are hard to find on the ground.
Related Articles
Ask a Quick Question Below? Or Call 0086-891-6679450
Email response within 0.5~24 hours.