by Liffity
Last Updated: 2018-10-31
Good news! If you plan to have a Tibet tour this winter, you're lucky. To promote winter tourism in Tibet, Tibet Autonomous Region in China announced that travelers in Tibet can enjoy preferential policies from November 1st this year to March 15th in 2019. A great number of Tibetan Attractions are totally free of charge, including state-owned attractions with the grade sites above AAA (Tibetan temples and monasteries are not included). Attractions under AAA-grade sites or non-state-owned spots are only charged for a half on the basis of the entrance fare in the low peak tourist season.
The big names in Tibet, such as the Potala Palace, Pagsum Lake,Namtso Lake, Yamdrok Lake, etc are all free to visit. For example, the Polata Palace is not only famous for its splendor but also for the difficulty to get a ticket. However, during these three months, every traveler can have a close encounter with its beauty free of charge. Therefore, having a tour in Tibet this winter will save you hundreds of dollars.
It's the best time to book your Tibet tour. As a local travel agency with 13 years' experience, we offer numerous group tours which can meet your interest as well as your budget. What's more, you can also customize your own private tour and have a unique experience in this holy land.
Don't miss this unprecedented opportunity, you can realize your Tibet dream with less money just this winter.
Tips: Tibet is usually not open to international travelers in February and March, during the Tibetan New Year. Winter is the best season for travelers to lower their tour costs. Just avoid the Tibetan New Year, you will have a wonderful time in Tibet.
Here are some top scenic spots which are worthy of being visited in Tibet no matter when you go,
The great Potala Palace, with 9 stories and a thousand rooms, is built by the King Songtsen Gampo for his bride from the Tang Dynasty. Now, you can explore numerous invaluable treasures and artworks free of charge in this magnificent red and white structure.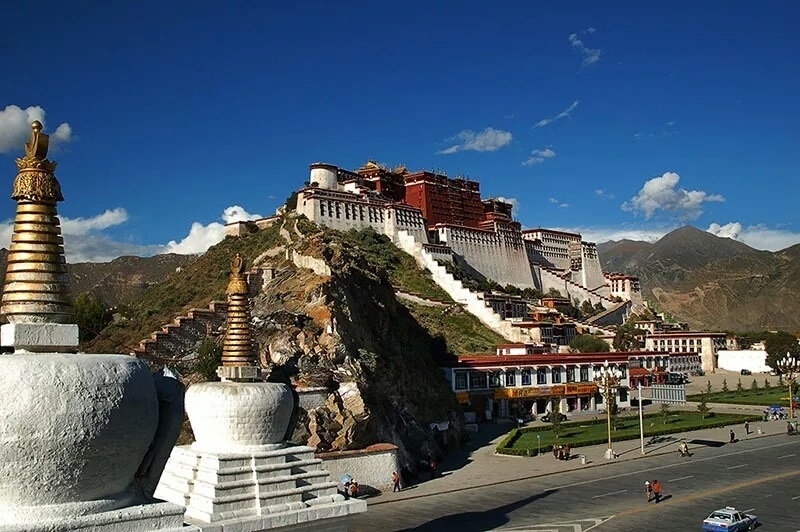 Jokhang Temple is recognized as the most important temple in Tibetan Buddhism. This elegant architecture was built in 652 by the King Songtsen Gampo. Being founded for his two brides, Princess of the Tang Dynasty and Princess of Nepal, the temple has a mixed style of Chinese, Tibetan, and Nepalese design. Pilgrims all over the Tibet come to Jokhang Temple to do kora around it and worship in front of it.
Sera Monastery, whose name means "Wild Roses Monastery" in Tibetan, is 6 kilometers north of Jokhang Monastery. Every afternoon, from Monday to Friday, monks in traditional red robes will debate on Buddhism at the courtyard. You can't miss this famous debate, during which monks will jump up and do the interesting gesture, is really worth a visit. Besides the debate, Sera Monastery is also famous as the last Buddhist monastery to be built and houses delicate mandalas and murals of Buddha in it.
Famous as one of the three holiest lakes in Tibet, the Yamdrok Lake attracts countless travelers to admire its beauty. Surrounded by snow-covered mountains and fed by small streams, it's huge, with a length of over 72 meters. In front of this turquoise lake, you can free your body and your spirit from noise. And of course, free of charge.
Travelers, climbers, and armchair explorers all around the world are all interested in the highest peak in the world. During your tour in Tibet, you can't miss the Mount Everest. From November in 2018, Mt. Everest National Nature Reserve is also free to travelers all over the world. You can trek in the massive shadow of the Mount Everest, have a great view of stunning scenery along the road. We also offer comfortable vehicles, our seasoned drive will take you to the Everest Base Camp. You will enjoy a special night at the base camp, and be shocked by the marvelous view of sunset and sunrise of the golden Everest Peak. You will enjoy the complete experience with less charge, don't miss the boat.
To have a spiritual tour in Tibet, the holy Mount Kailash and holy Lake Manasarovar are best destinations. Mount Kailash is recognized as the residence of Shiva, the Supreme Being in Hinduism which is famous as the center of the world" in Buddhism. Pilgrims from all over the world come to this mountain and do kora around it, makes it one of the most important pilgrimages in Asia. Fed by the Kailash Glaciers, Lake Manasarovar is the highest freshwater lake as well as the holiest lake in the world. In Hinduism, the lake was created by the Lord Brahma in his mind. You can do kora with pilgrims, admire the marvelous scenery of the lake, and refresh your spirit.
Free scenic sites in Tibet from November in 2018 to March in 2019 are as follows:
AAAAA-grade sites:
Potala Palace and Pagsum Lake
AAAA-grade sites:
Tibetan Yak Museum, Norbulingka Park, Sakya Ancient City, Yarlung Tsangpo Grand Canyon, Namtso Lake, Mt. Everest National Nature Reserve, Nanyi Valley, Lulang, Mangkam Yanjing, Holy mountains and sacred lakes in Ngari, etc.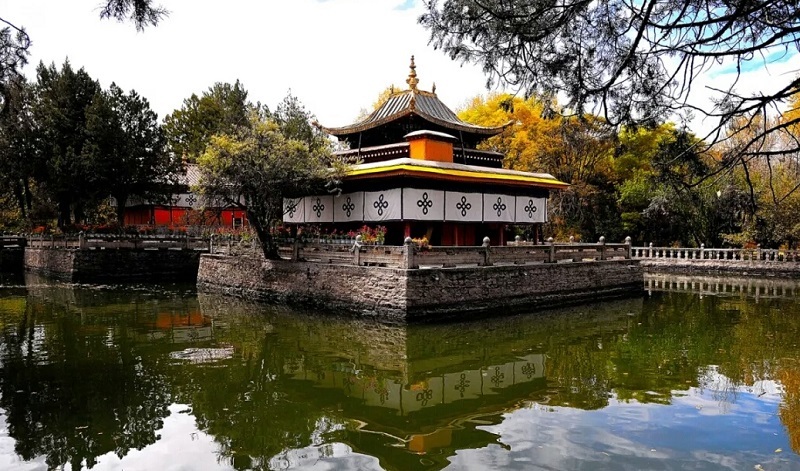 AAA-grade sites:
Niangre Folks Garden, Nimutunba, Xiusecaina, Karuola Glacier, Pangong Tso, Yamdrok Lake, Midui Glacier, Cuomujiri Scenic Area, Niyang Building, etc.
Half price scenic sites in Tibet from November in 2018 to March in 2019 are as follows:
Under AA-grade sites:
Sijinlacuo Lake, Dezhong Hot Spring, Zonggongbu, Zhegu Co Co, Zhuomalangcuo Lakes, Yiri Valley, Rakwa Tso Lake, Meiyu Grassland, Meili Snow Mountains (North side), Mang Cuo Lake, Jirong Valley, Duola Holy Mountain, etc.
Other famous scenic sites:
Namtso Lake, and Guge Kingdom Ruins.
Related Articles & Posts
Ask a Quick Question? Ask below or call 0086-891-6873166