Travel to Tibet from Nepal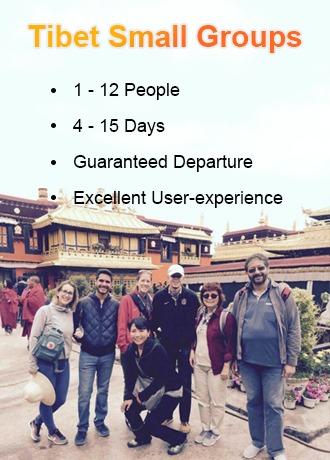 Travel to Tibet from Nepal
As neighbors covered by snow, Nepal and Tibet share both Buddhism and the Himalayas. Nepal owns a unique culture and breathtaking landscape, and it's a popular destination for travelers all around the world. Home to 10 UNESCO cultural and natural heritage sites, Nepal is not only a place for the visual feast but also a cultural center. Traveling from Nepal to Tibet, you can explore two dream destinations, both Nepal and Tibet, on a whole journey.
The connections between Tibet and Nepal goes back to ancient times, so you are just following the footsteps of the ancient Buddhist pilgrims who made a promise in their lifetime to visit the holy shrines and temples of these two ancient kingdoms. Moreover, you would truly understand Tibet if your route is via Nepal.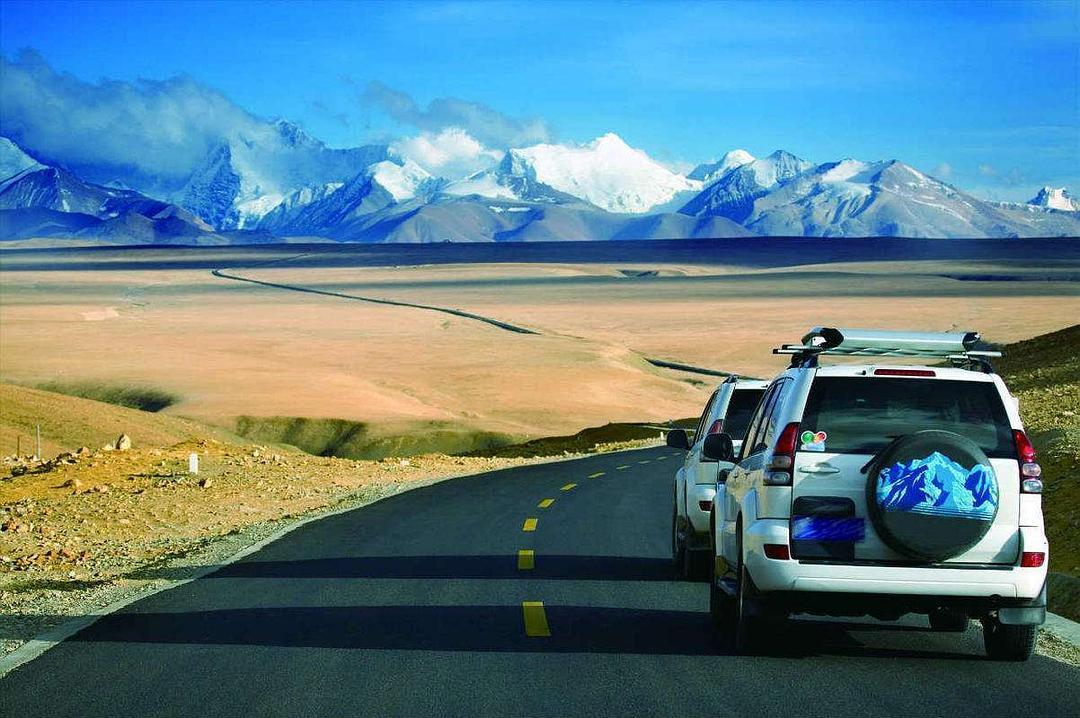 Why Nepal-to-Tibet is the Best Route?
In the past, the best access point to Tibet—if you were coming from India and adjacent areas—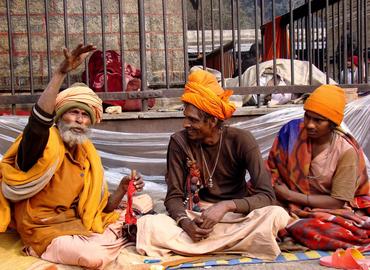 was via Nepal. Pilgrims usually made their pilgrimage to the sacred temples and shrines of Tibet via Nepal. Even with the new access routes to Tibet from mainland China, the Nepal-to-Tibet route still remains one of the best routes. Moreover, choosing this route comes with the following advantages:
 

Nepal-to-Tibet route is the ONLY international overland route to Tibet.

 

It offers great roadside attractions and views.

 

It doesn't require a Chinese Visa!

 

It allows you to visit both Kathmandu and other famous cities of Tibet such as Shigatse and Lhasa.
Two Ways to Reach Tibet from Nepal!
Nepal is the only country that offers direct international flights to Tibet. So, at the onset, you need to first reach Kathmandu, Nepal before you can board a flight to Tibet. Nepal's main airport is the Tribhuvan International Airport which is around 6 kilometers from Kathmandu's downtown.
At present, around 30 international airlines offer flights to Nepal from other parts of the world. Hence, if you are coming from other parts of Asia, Australia, Europe, Africa, or America, you can board any of these 30 international flights. But once you arrive at Nepal's international airport, you are almost near Tibet. 
From Nepal, you have two options to reach Tibet. One is by riding a plane; the other one is by overland travel. The former, of course, is quick and easy; the latter is long and circuitous.
Kathmandu to Lhasa by Plane
The fastest and most convenient way to reach Tibet from Nepal is by air. Moreover, flights from Kathman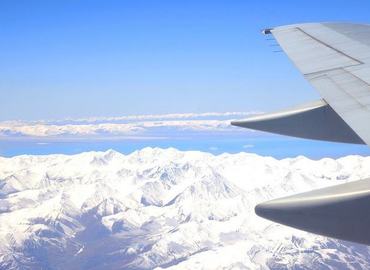 du to Lhasa are the only international flights allowed to travel to Tibet. These flights, of course, are considered as one of most majestic flights you would ever experience in your lifetime.  
If the weather is good, you would surely get to see the highest mountains of the world like the Mount Everest, Mount Lhotse, Mount Makalu, Mount Kanchenjunga, and Mt. Annapurna. At present, five airlines serve the Nepal-Tibet flight route. Moreover, the average price of these one-way direct flights to Tibet ranges between US$220-US$250. The two main airlines are,
 Air china - As the largest airline that services the Kathmandu-to-Lhasa route, Air China offers daily flights to Lhasa. There are three Nepal-to-Lhasa direct flights every week, on Tuesday, Thursday, and Saturday. The flight usually leaves at around 12:10 NPT and reaches Lhasa at 4 pm local time.

 

Sichuan Airlines - Sichuan Airlines operate four Nepal-to-Lhasa flights every week, on Monday, Wednesday, Friday and Sunday. These flights usually depart at 11:30 NPT and reach Lhasa at around 3:05 local time.
>> See more Kathmandu to Lhasa Flights
Downtown Kathmandu to the Airport
Since the Tribhuvan International Airport is located around six kilometers from downtown Kat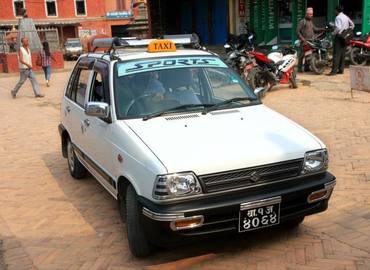 hmandu, you need to commute from Kathmandu to the airport either by car, taxi or by bus. There are several bus trips from Thamel District each day with the last trip starting at around 6 pm. You can take the Sajha Yatayat buses that connect with the airport's international terminal.
Other local buses, however, make their stop right at the main gate which is around five hundred meters away from the terminals. You can also hail a taxi which will usually cost you around 6 to 8 dollars.
Gonggar International Airport to Lhasa City Proper
Your flight from Kathmandu will not take you directly to Lhasa. It will take to Gonggar International Airport which is around 62 kilometers away from Lhasa. So, from Gonggar Airport, you need to hail a taxi. You can also ride a shuttle bus that usually offers rides from 5:30 am to 2:30 pm with an interval of 30 minutes. The trip from the airport to Lhasa usually takes around one hour and costs around 30 CNY. Taxis, on the other hand, are more expensive.
Overland Journey from Nepal to Tibet
If you opt for the overland journey, you should be ready for a great ride of a lifetime across a 1,300-km road trip that usually takes 7 to 8 days to complete. This overland trip will take you across winding roads, deep valleys, foggy passes along the Friendship Highway or China-Nepal Highway that connects Nepal border with Lhasa. One of the highlights of this overland trip, of course, is to visit Everest Base Camp where you can see the majestic Mt. Everest.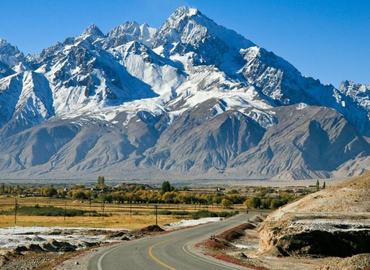 From Kathmandu, you would travel to the Nepal-Tibet border at Rasuwagadhi. This segment of the road is only 160km long, but it usually takes almost 6 hours to reach the Gyirong Port from Kathmandu. This is because the road is quite bumpy and narrow. Moreover, during the rainy season, this road gets muddy and is prone to landslides.
From Gyirong Port, you'll move across central Tibet and would pass by the Everest Base Camp (EBC). Then, the road will take you down to Shigatse, which is the second-largest city of Tibet. EBC to Shigatse covers a distance of around 464 kilometers.
From Shigatse, you'll reach another popular city called Gyantse. Afterward, you'll pass Karola Glacier, Lake Yamdrok, and Nyenchen Khangsar Mountain. Soon after, you will reach Lhasa. 
>> See more about 7 Days Kathmandu Gyirong Lhasa Overland tour
Significant Places to See!
The overland route from Nepal to Tibet is replete with great attractions that would surely please you. Along the way, you'll get to see Mount Everest, a tourist attraction in itself being the highest mountain in the world. You'll also get to visit Sakya Monastery, Tashilhunpo Monastery, and Palcho Monastery. After arriving in Lhasa, you can witness the Potala Palace, Jokhang Temple, and Barkhor Street.
Necessary Travel Documents for This Tour
Foreign tourists who want to experience this trip from Nepal to Tibet are generally required to have the following documents:
Although there's no need to apply for a China Visa when traveling from Nepal to Lhasa, a China Group Visa is needed. As you can see it from its name, international travelers going to Tibet should be organized in a group. Right now, the minimum number is five. If you are traveling alone, we could also find a way to help you. First of all, you need to book your Tibet tours. Then ask your Tibet Travel Agency to apply for your invitation letter and Tibet Travel Permit. With the invitation letter, your passport and one passport-sized photo, you can then apply for your Group Chinese Visa at the Chinese Embassy in Kathmandu. Usually, the process takes 3 working days, but you'd better plan it longer. It's valid for 30 days and covers the destinations in Tibet and China.
The most important permit that you need to obtain is the Tibet Travel Permit. This is your entry permit to Tibet. You can apply for this permit once you've already chosen your tour operator. It usually takes around 10 days to completely process this permit. Your tour operator, of course, will handle it for you. You only need to send to your operator a scanned copy of your valid passport.
c. Frontier Pass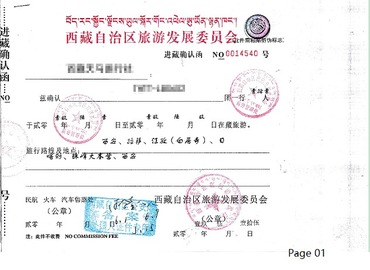 If you are traveling to areas along the borders of Nepal, Bhutan, or India, you basically need to apply for the Tibet Frontier Pass. Your Travel Agency will do this for you.
d. Alien's Travel Permit
Alien's Travel Permit basically is required of tourists who want to visit places beyond the confines of Lhasa. This permit is required of foreign tourists as well as Chinese visitors who want to tour beyond Lhasa. You usually get this permit once you have entered Tibet. You can get this permit at Lhasa, Shigatse, Nyingchi, and other prefectures. Moreover, your tour guide will process this permit for you once you arrive in Tibet.
Related Articles
Recommended Tour Packages
Ask a Quick Question Below? Or Call 0086-891-6679450
Email response within 0.5~24 hours.