by Cherry
Last Updated: 2019-02-14
Shannan Prefecture is located in the southeast of Tibet. It's bordered Bhutan to the south is Bhutan, Lhasa to the north, Nyingchi to the east and Shigatse to the west. Shannan is the cradle of Tibetan culture. There are many famous attractions in Shannan prefecture, such as Yamdrok Lake, the Yumbulagang Palace, the Samye Monastery, etc. Shannan is also the origin of Tibetan Opera and Medicine.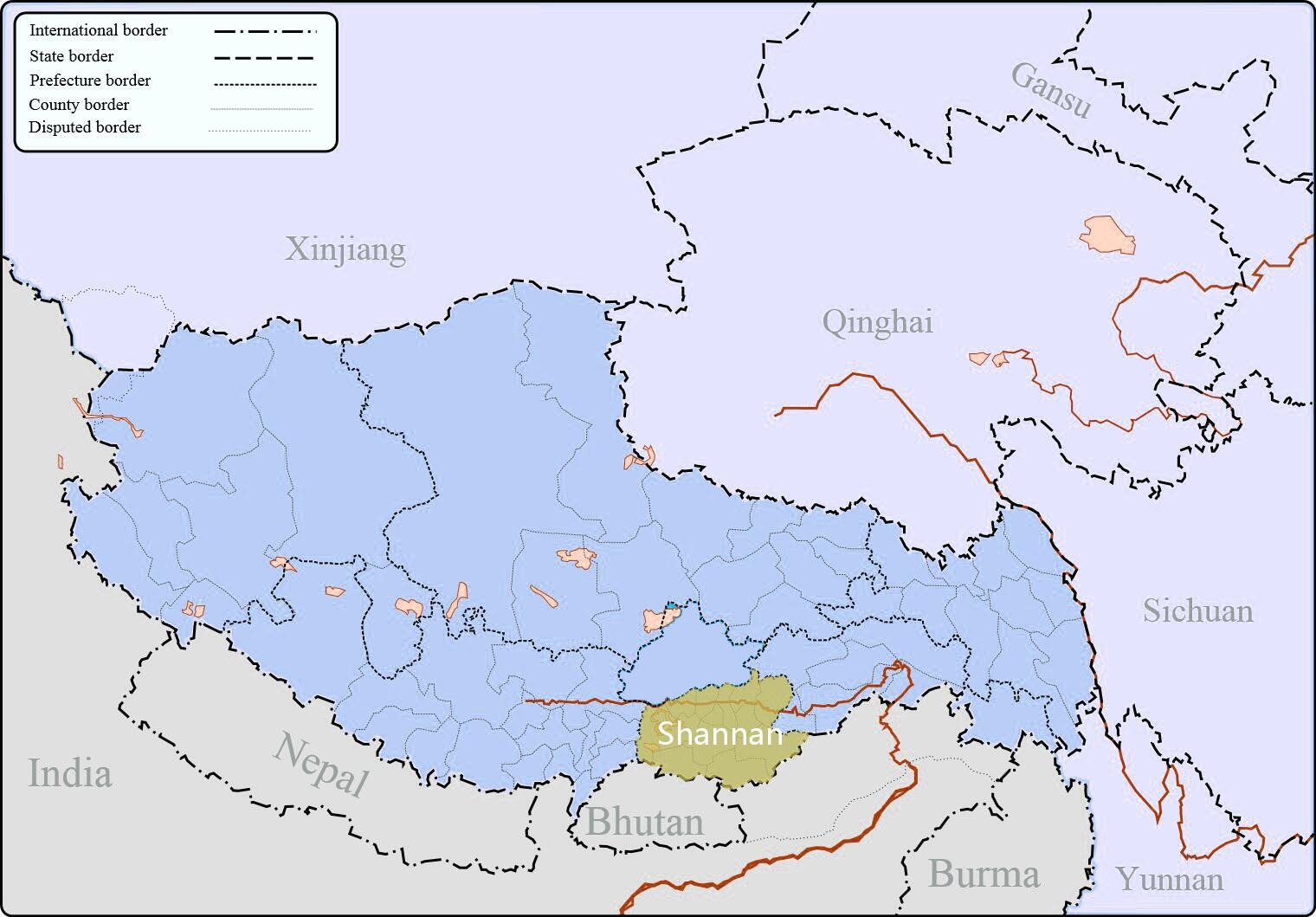 Geographic position of Shannan in Tibet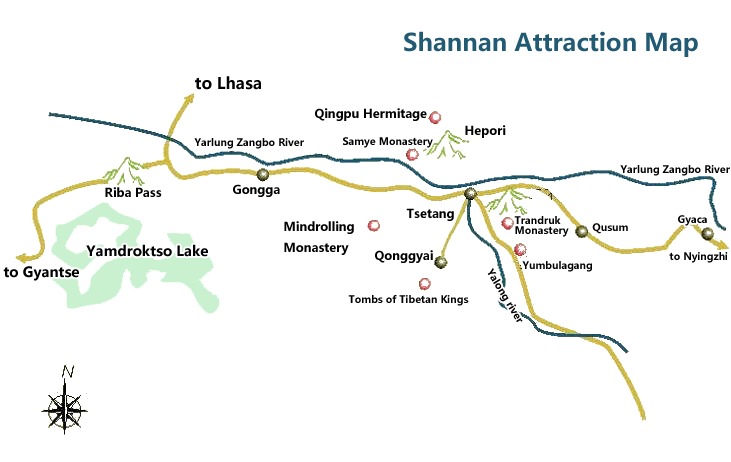 Most travelers choose to stay overnight in Tsetang when visiting the attractions in Shannan.
Related Articles & Posts
How to get to Shannan?

Shannan, also called Lhoka is located in the southeast of Tibet. There are two ways for you get to Shanan. You can take a flight to Gonggar Airport or drive to Shannan from Lhasa. ...

Best time to visit Shannan

Generally speaking, you can visit Shannan at any time of the year. While the best time to visit shannan is from April to October. The rainy season of Shannan is from July to August. ...

Tsedang(also Lhoka/Shannan) Travel Advice

Tsedang is highly regarded as the cradle of Tibetan civilization and is progressively turning into a showcase of some of Tibetan best aspect of both culture and scenery. Here are some tips for you to discover this mysterious and picturesque city. ...
Ask a Quick Question Below? Or Call 0086-891-6679450